Come and support the CROWN Act on Tuesday, October 13th. This 3 part virtual experience will be hosted by Personal Wardrobe Stylist Reagan Campbell from C Suite Styling and myself. At 6PM we will start off with a networking event where you can connect with CROWN Act supporters around the world! After the networking event we will break up into 2 separate workshops. One will focus on the types of discriminations minorities are likely to encounter while working in corporate America. The second workshop will focus on partnering self-expression within your brand story. Participants will be able to learn more about the speakers and choose which workshop they would like to attend during the ticket check out process. We will then wrap up the entire event with a virtual fashion show featuring local Philadelphia/New Jersey businesses. Both Reagan and I will showcase our styling skills in order to help naturals learn how to confidently accentuate their CROWN in the office.  
Purchase your EARLY BIRD ticket today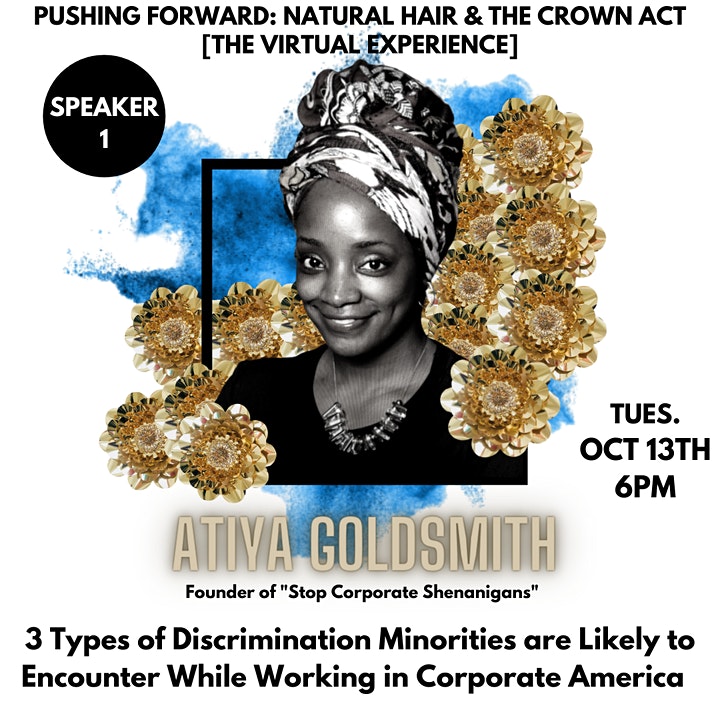 I so cant wait to see you there!