It's time to give you the juice on Mi-Me natural, small batch, and handmade products hailing from Miami, Florida. Even though we're heading into the fall season next, adding quality and well worth it products to achieve plump luscious skin is a year round task; here is why its time to check out Mi-Me.
The founders, Gil and Liz, have great friendship chemistry as founders, anyone who chats with the beauty duo could tell you that after 5 minutes, and you'll see their fun personalities shine through the products as well. Each one of the Mi-Me products are paraban free, sulfate free, mineral oil free, petroleum free, alcohol free and no artificial colorants too. This also means that all of their skin and bath products can be used by ALL skin types with vegan product options available too. I also can't forget to mention that these lovely products are made in the U.S.A., which was super important "because why not give back to some degree if we can impact people and long term create jobs" as Gil had mentioned. He also believes "It is important to give a sense of pride and ownership like 'hey, I can do something and I can contribute something to the world in a very cool way."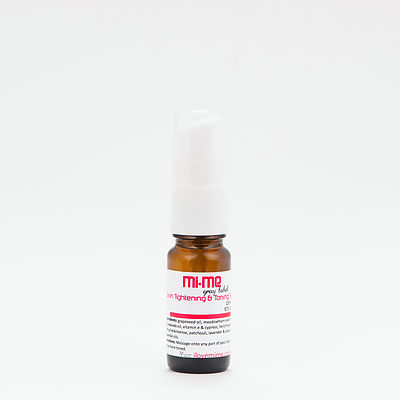 "It is important to give a sense of pride and ownership like 'hey, I can do something and I can contribute something to the world in a very cool way."-Gil
Let me give the debrief on the two Mi-Me products I tried: the Tomato Seed Regenerating Facial Serum and the Mango Body Oil which both gave results that were all of that! If you haven't been into facial serums or are weary of using oils on your face, don't be afraid and let Mi-Me be the first to help you get over that skin care phobia. I was immediately drawn to the Tomato Seed Regenerating Facial Serum that worked well for my acne prone skin but it works for aged or damaged skin as well. The tomato and carrot seed oils help to remove toxins and target the skin's problem areas. The serum is a light oil that can be used once or twice a day and has a subtle tomato, pepper, and nut aroma mixed together. I used it in the morning + night and could see the radiant results forming within the same week I started using it; I was able to keep those stubborn acne breakouts down to a minimum. The best part about using it is how I really noticed the improved texture of my skin when I wore foundation; it had a nice dewy sheen and I used every drop I could squeeze out of the bottle.
With the Mango Body Oil I was super impressed by the fragrance right away. We live in a world where artificial scents, plus all of their chemical components, rule the cosmetic industry but not with Mi-Me skincare! The body oil has a legitimate natural mango scent. The light oil is very versatile because it strengths the hair (I had that area covered so mainly used mine for my skin), moisturizes the skin, treats acne + eczema, reduces rosacea redness and swelling. This is like an all in one miracle oil if you ask me! On top of pampering your skin and hair the body oil will have you smelling like a field of mangos and I'm not kidding. It's time to start loving on our skin again ladies and Mi-Me makes it easy to do so with their selection of bath and body products.
Check out Mi-Me on Instagram @ilovemime or www.ilovemime.com.