Last Saturday Tressenoire.com launched its new on-demand natural hair salon experience to the world and Philadelphia was there first stop.  The 7165 Lounge in Mt. Airy overflowed with art from the October Art Gallery PA's exhibit, naturals crowding the room with their diverse hair styles from wash-and-go's to bantu knots, and vendors. You could even find the Tressenoire crew in their distinguished black and white chic tee shirts ready to answer any questions for the curious and to book appointments. The brand's "goal is to connect you, the time-starved naturalista, with a top-tier hair stylist that will turn your lovely noire tresses into the fierce 'do' they deserve. At any time. In any place. For any occasion. It's that simple."-TresseNoire.com
From the website you can book appointments for a variety of styles from twist outs, blow outs, cornrows and even sew-in extensions. Once you select the desired style then you choose a time, provide your location, make a payment (services range from $55-$200)  and receive your service in the convenience of your home. There is no need to fear the 'new hair stylist syndrome' because "TresseNoire stylists have over 40 years experience in the industry, with specialties including natural hair, precision cuts, children's hair and custom healthy hair care regimens. They are carefully selected by the TresseNoire team to maintain impossibly high standards of excellence in professionalism, creativity and customer service. These ladies can do some hair, chile. –TresseNoire.com
In addition to all the mingling that was happening, there were complimentary drinks by Captain Morgan, food, giveaways, and an awesome photo booth that I becomes obsessed with (it was so cute)! The TresseNoire stylist shared live styling demonstrations with the audience and then the blogger panel was next. Geraldine of For Curls Sake, Nicole of Naptural Nicole (who was kind to fill in for Juboolee after being stuck in the airport traveling back to the city), and we shared each of our hair journeys, views on products, our go to styles, vitamins (that's always a recurring question) and dished our favorite hair tips. The night was an absolute success and I look forward to being a party of more projects like this so be sure to check the blog weekly.
 Look at me and my shrunken fro after doing to many line dances. WHAT THE SHRINK!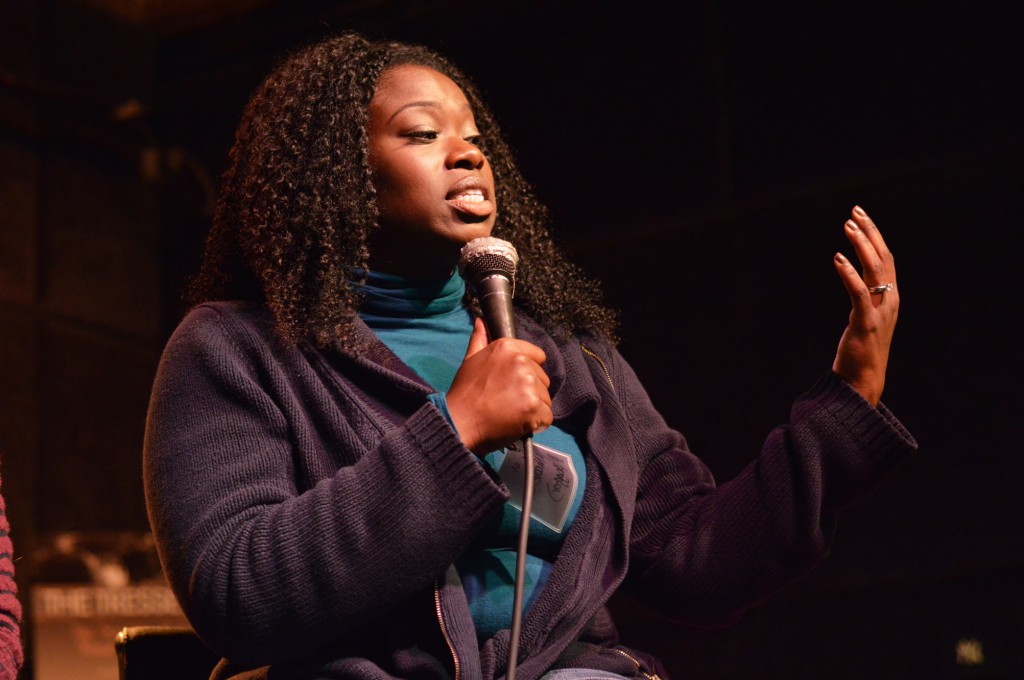 Naptural Nicole has so much personality I just love it!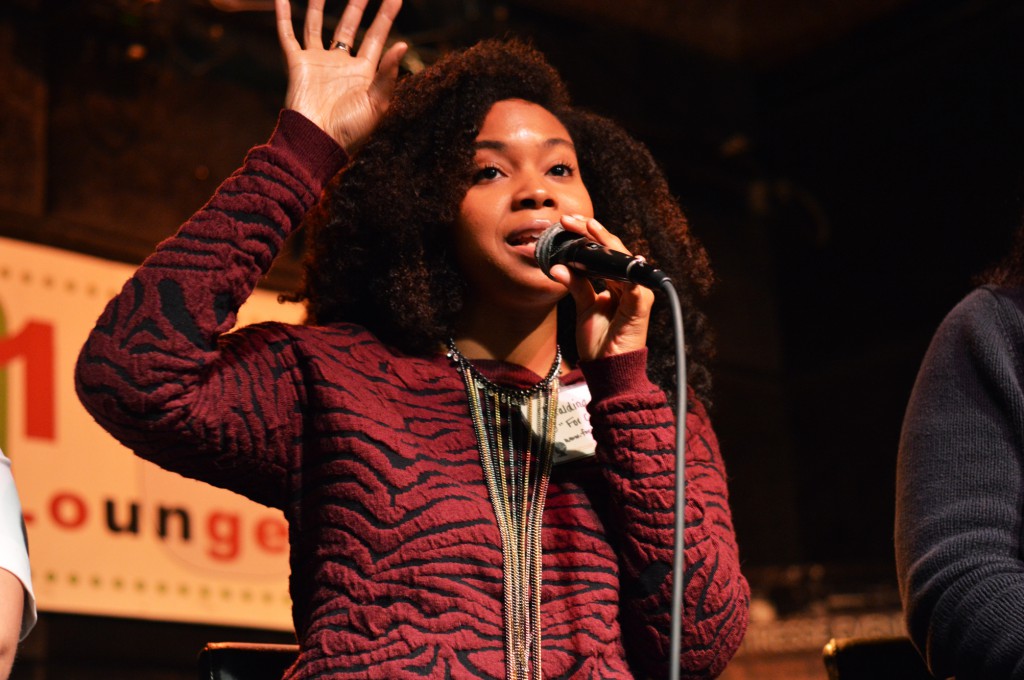 I found out Geraldine is a PSU grad class of 2012 just like myself which makes this curly even that much cooler :0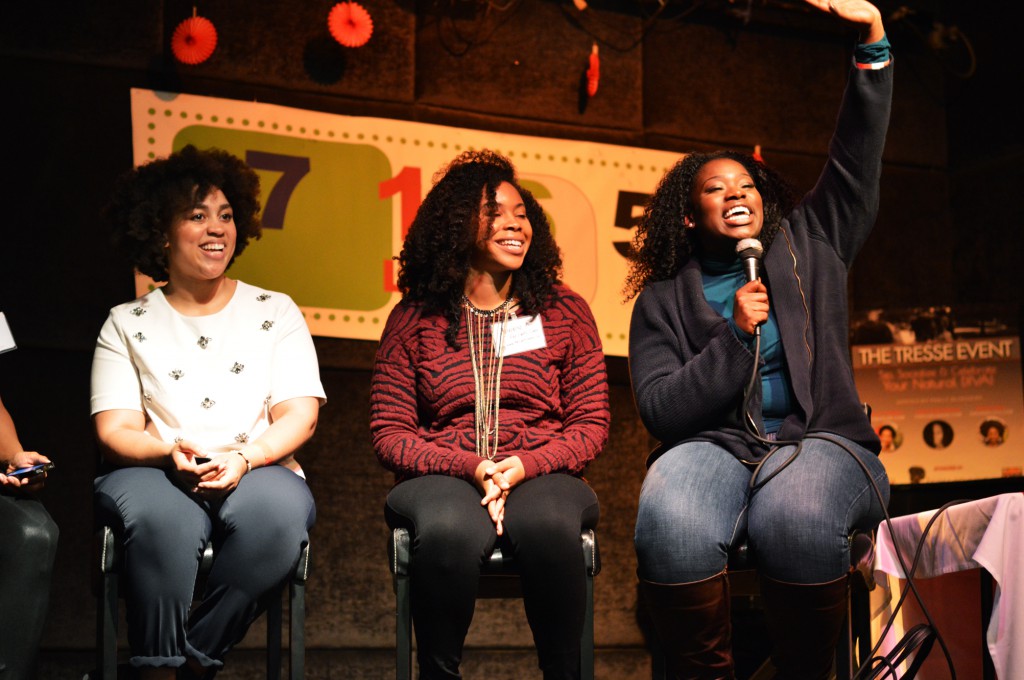 Lastly, I would like to thank the founders of TresseNoire, Octavia and Regina, the sponsors, Cantu Beauty, Captain Morgan, October Art Gallery, and all my family and friends who came out to support. If you would like to know more about upcoming events just sign up to my newsletter to get all the info to your inbox.