All images captured by @cathalyse
I have my final TOBI style look to share with everybody and I am so glad I had a chance to experience the West Coast clothing boutique as I showcased my East Coast vibes (if you missed my Fourth Day + Denim or The Shifted Sundress feel free to click on the links ;). This look was really fun but very different because I was able to team up with some pretty awesome people. I decided to go with a new hair style like braided extensions on the day of the shoot and I couldn't have picked a better time to have everything come full circle! I honestly have been talking about getting my hair braided since last year but somehow never got around to doing so. Not to mention how I haven't had cornrows since like elementary school so there was a lot of new stuff going on at once. However, this time I booked my appointment with Melissa Lane, "Da Braid Slayer," and picked a braided style that I've never tried before: side braids which turned out nothing short of amazing!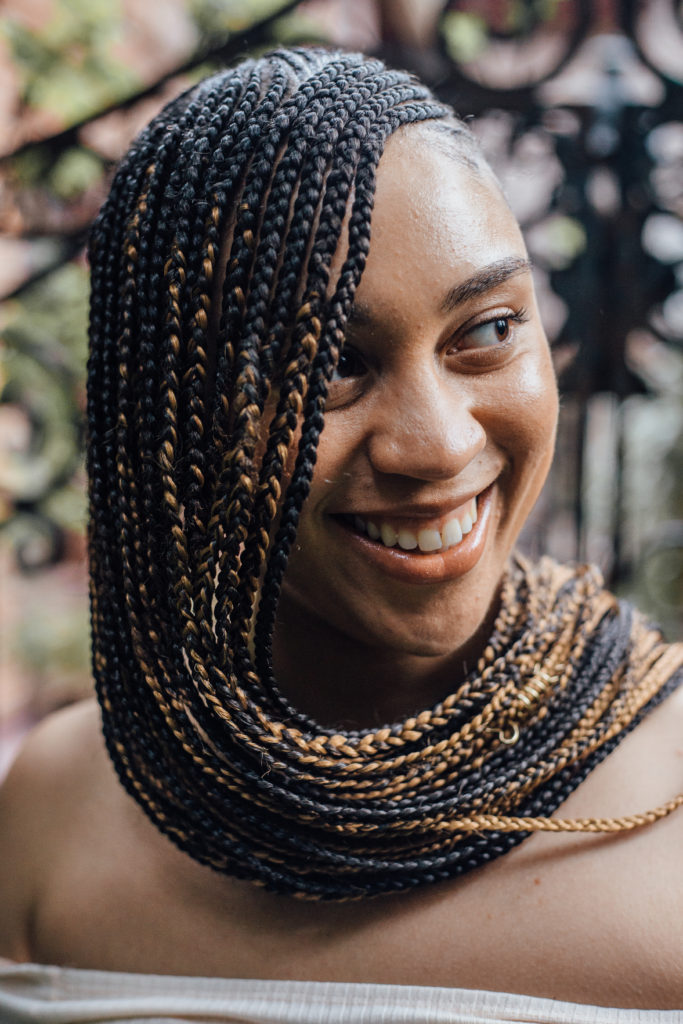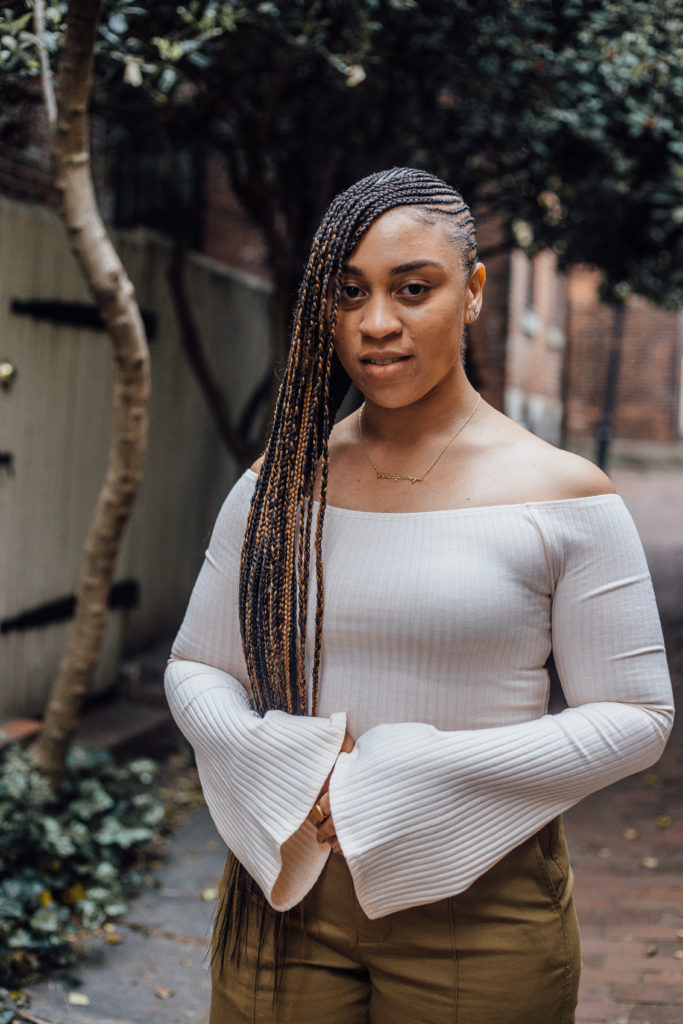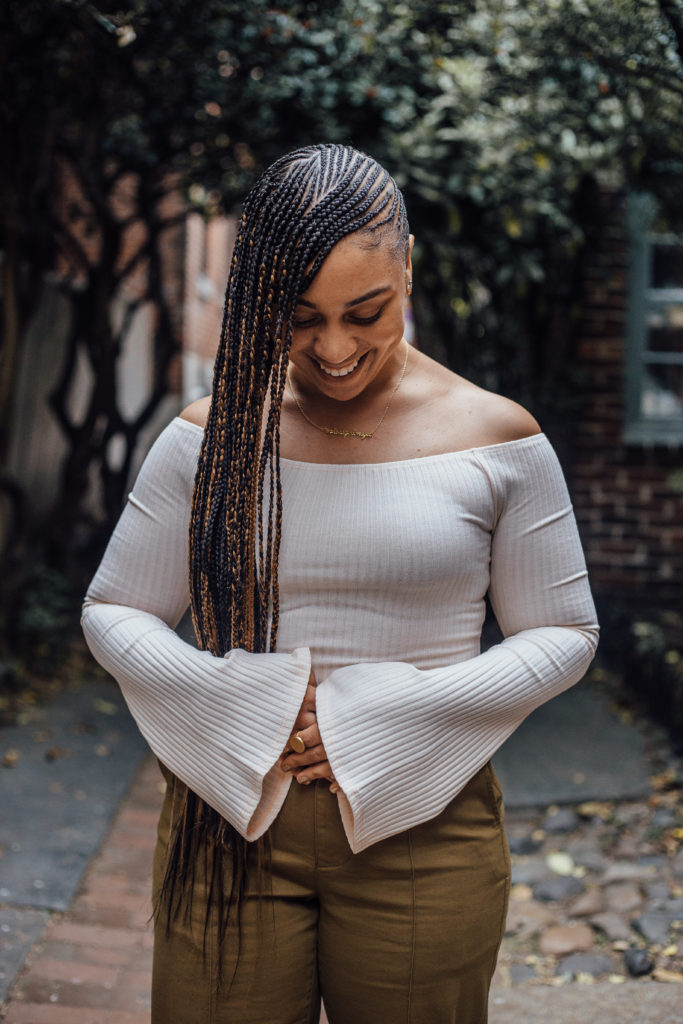 As for the look, yes it's another off the shoulder style (*rolls eyes*), BUT this blouse has bell sleeve features, plus, it's a bodysuit as well. The Estelle Off Shoulder Bell Sleeve Bodysuit is a ribbed fabric with just the right stretch so it won't give way quickly. I was actually debating on whether to go with the medium or large size, even after looking at the sizing chart because sometimes you just don't know, but the large worked out perfectly. A great feature about the bodysuit is that it's a thong style which will still work well with sheer or lightweight bottoms. I'm also into wide leg pants this year too so it was only right that I paired the bell sleeve with the Langford Wide-leg Crop Pants. Top off the look, I added a few rings for accessories in addition to my customized #blackgirlmagic necklace by Timothy Koa of Dope & Dainty Designs. He has a design studio located on Jewelers Row in Philly so if you're local, like myself,  you'll get to meet him (he's pretty dope!) but if not you'll be able to correspond via etsy for sure.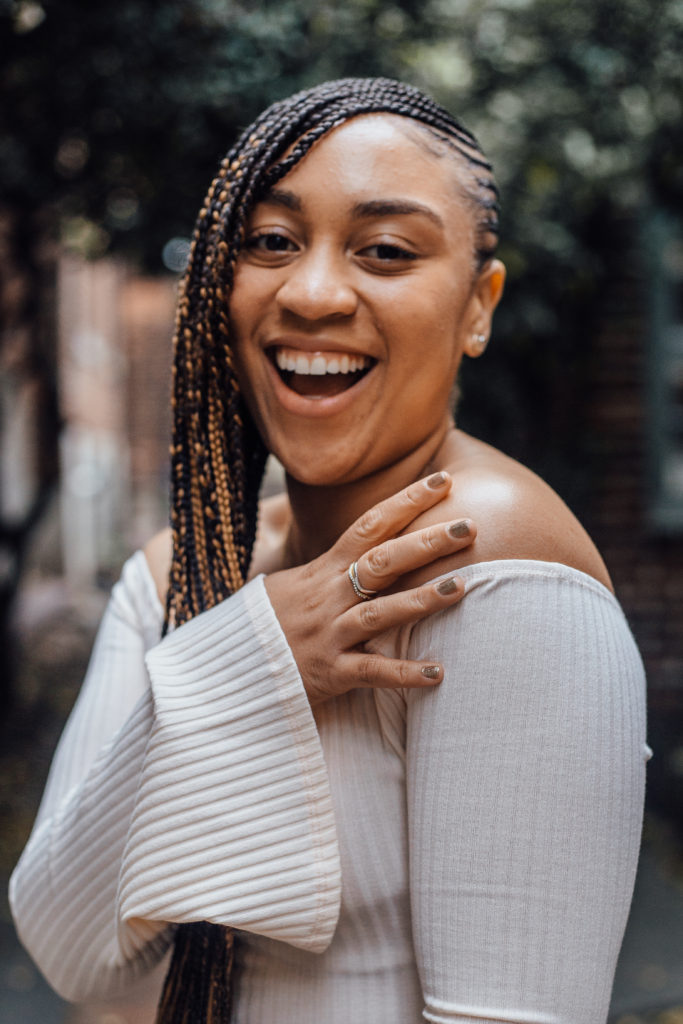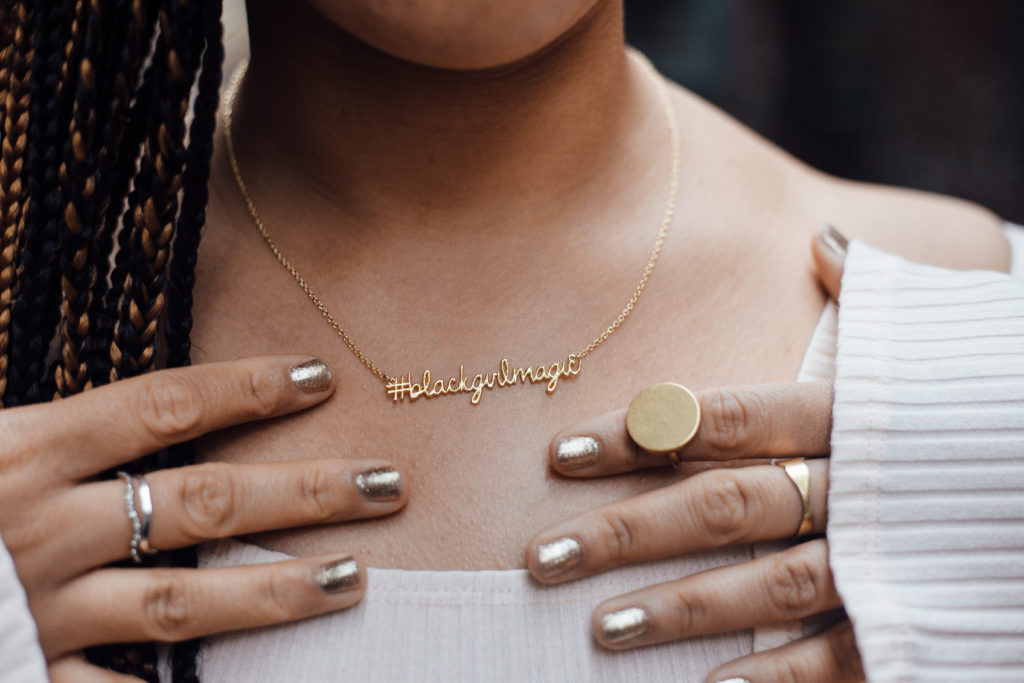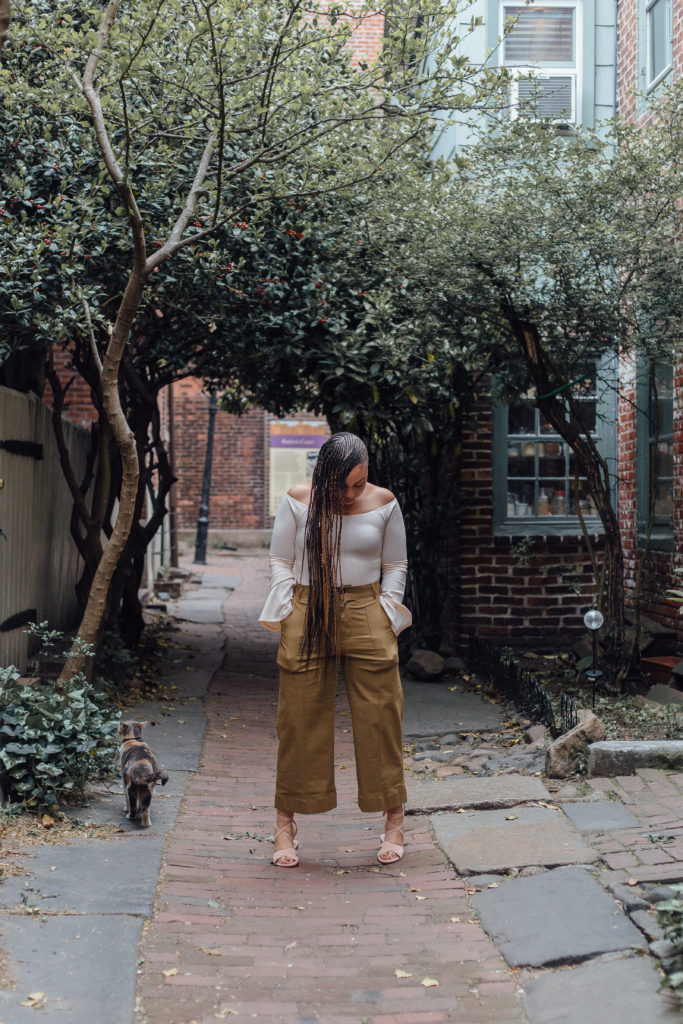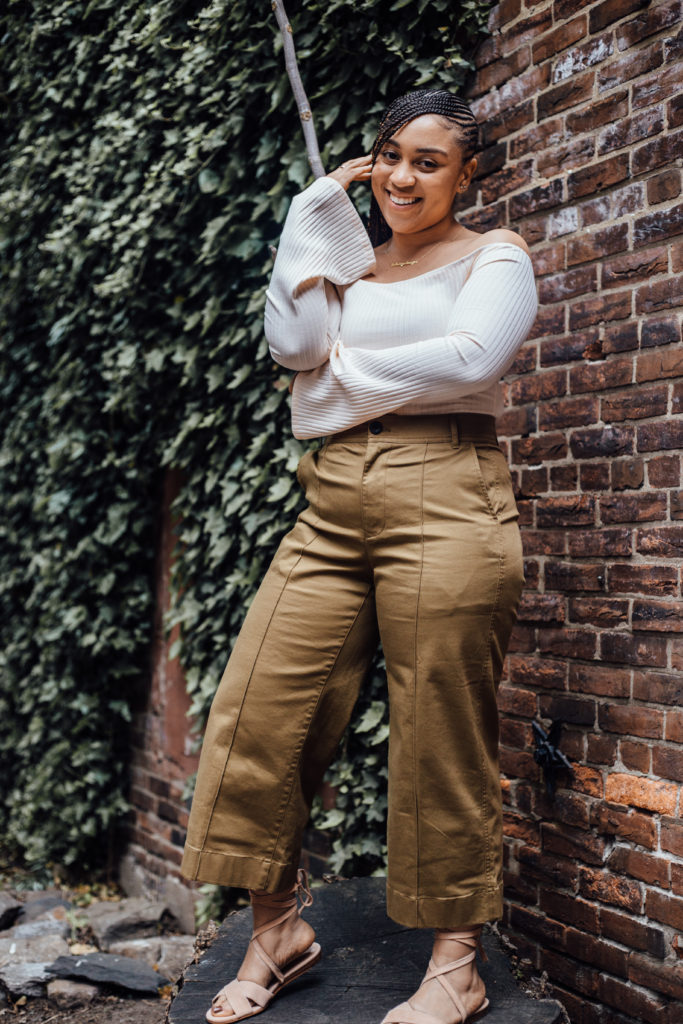 What other style looks would you like to see? Tell me in the comments below or any other questions are welcomed too (I've been getting a ton of questions about my hair lately)!
TOP: Estelle Off Shoulder Bell Sleeve Bodysuit/ www.TOBI.com
Bottoms:  Langford Wide-leg Crop Pants / Madewell
Accessories: Customization by Dope & Dainty Designs/
Rings/ Madewell
Sandals: Bloomingdales