Once ya hit my age excising is a must! It not only keeps the body flexible and inline with healthy lifestyle, but its also a feel good drug that leaves you energized and ready to take on the day ahead. We all know that when you look good, you feel even greater so the same rule applies for when it's time to break a sweat in your workout gear. You may meet your future boo thang or run into your ex during your exercise routine. Either way, ya still wana look fly while your sweating so consider these simple upgrades for your active wear.
Rock Bright Tones
Who doesn't like colorful things? Life is colorful. Art is full of color so amp up the bright colors when it comes to your activewear. Bright colors also has a psychological effect that encourages a change in your mood plus leads to an increase in your motivation. Whether you are running along the beach or stretching on the yoga, be inspired by the active gear your wearing. Brands like Curves N Combatboots will have you covered. You are bound to find something to suit your individual style or athletic needs.
Show Some Skin
Cut out design are trendy fast so why not add it to you workout wardrobe, right? It can be a great way to keep ya cool as your sweating. or to show off the results of your new routine. Its a win win!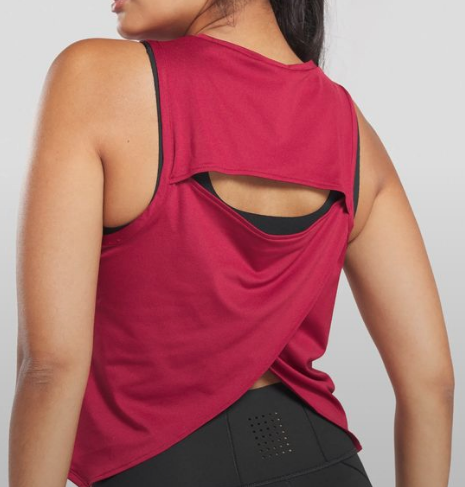 Add on Fuss Free Beauty
Be fierce, be bold and don't back down from adding a bit of mascara or makeup like a winged eyeliner look before you hit the trail. Using something like a BB Cream for light even coverage gives your face some much-needed moisture while evening out your complexion. There is also an added benefit of SPF protection, so don't confine your workout to indoors. A tinted lip balm will also keep the lips supple and hydrated with a touch of color tint too.
Yummy Aroma
Getting sweaty during a workout is inevitable but packing a travel sized body spray will keep you focused and refreshed from such an aroma. I like to create a home made body spray from essential oils, distilled water, and vegetable glycerin. It's a healthier option for your body and the environment. These scents are more natural, lighter and can be used on your body and active wear.
Now your all set! Stay motivated and focused so you can make all of the necessary lifestyle changes you deserve!