The breaking weather has placed me on the hunt for light weight sneaker options like skippers and canvas high tops. I keep telling myself each year I will splurge on a few pairs of Keds in vibrant colors and now that time has come because there are new styles added to the Kate Spade collection! The colors and prints arrived just in time and they are instant mood changers when you look at the designs.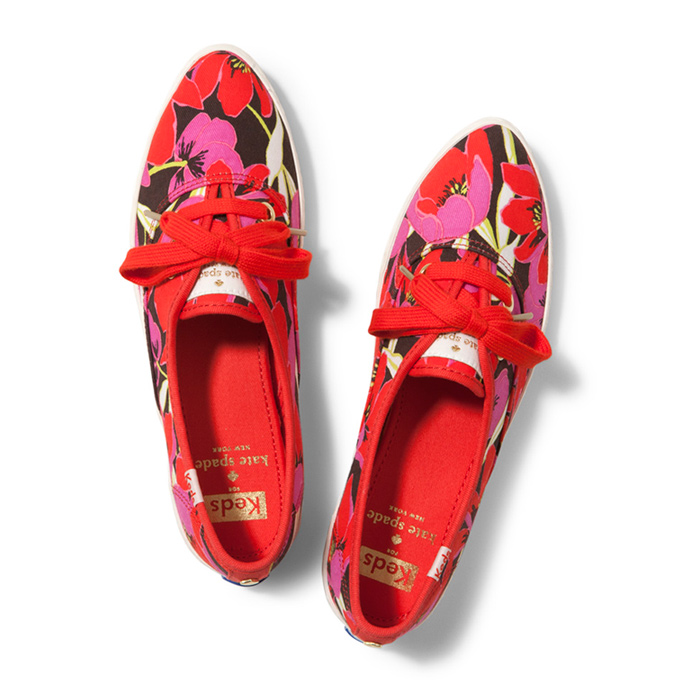 New York Pointer in Floral Pink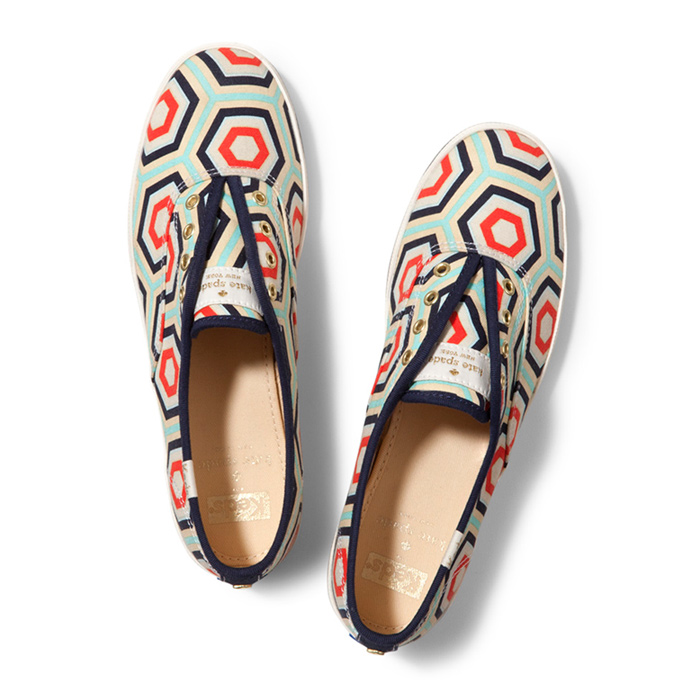 Champion Laceless in Geo Navy Red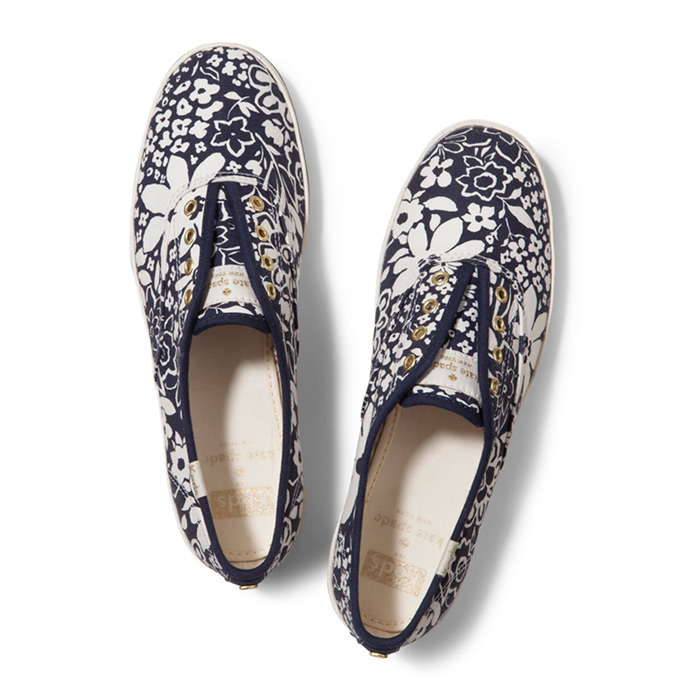 Champion Laceless in French Navy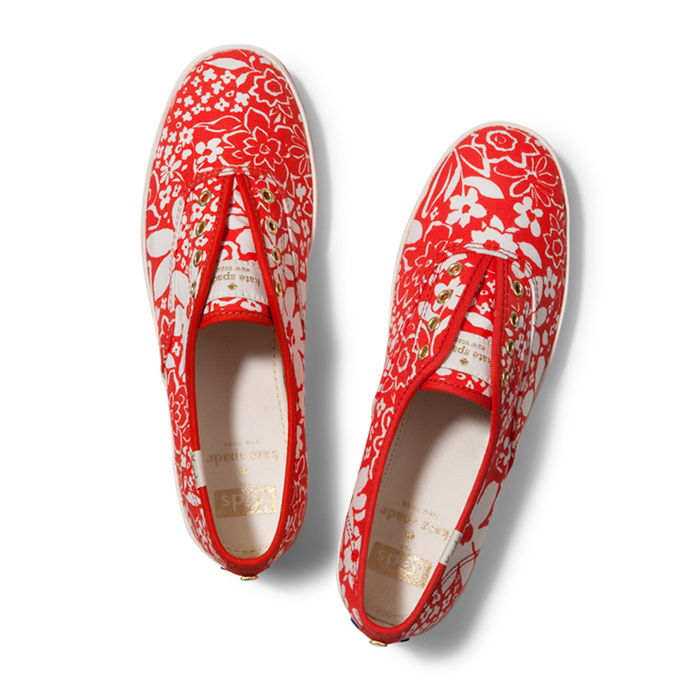 Champion Laceless in Maraschino Red
There is one thing you have to love about Kate Spade is her relentless way of keeping style sophisticated and playful. With each Ked sneaker priced at $75.oo there is no way I can let the New York Pointer in Floral Pink slip by me; those are by far my favorite! Go to Keds.com to order yours before they go!