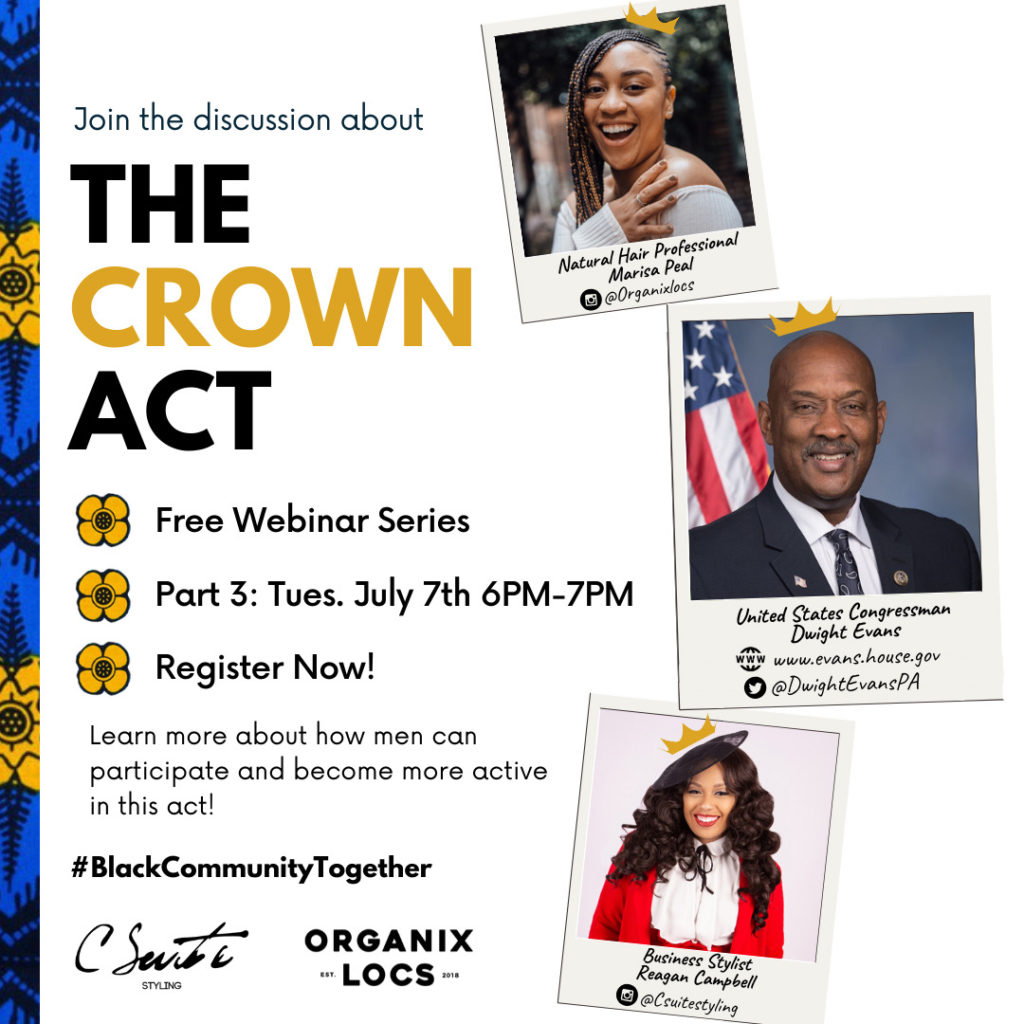 IT'S HERE! Our 3rd and final PushingForward: Natural Hair & The CROWN Act webinar. We have U.S. Congressman Dwight Evans gracing us with his wisdom and presence. Congressman Evans represents Pennsylvania's 3rd Congressional District, which includes Northwest and West Philadelphia and parts of North, South and Center City Philadelphia. He is a longtime resident of the West Oak Lane neighborhood, he is a graduate of Germantown High School, the Community College of Philadelphia and LaSalle University.
He was first elected in a special election in November 2016. Before that, he served as a state representative for 36 years, and earned a reputation as a pragmatic leader who knows how to put public policy above politics and make ideas matter. He made history in 1990 when he became the first African-American chairman of the House Appropriations Committee, a position he held for two decades.
FELLAS! The time is now for you to stand up.⠀
⠀
We had 2 #webinars so far and the amount of women attendees was astonishing but in order to get this passed in PA our ENTIRE community needs to speak NOW!⠀
⠀
NOT tomorrow. NOT when it affects you directly. NOT when your mother or sister is crying to you about the pressures of in office beauty standards… NOW!⠀
We hope to see you on Tuesday, July 7th from 6PM – 7PM. Remember, if you attend all 3 webinars you will be entered into the raffle to receive naturally blended hair care products from Eden Bodyworks as well!
What started out as a small idea from Reagan snow balled into something way larger than ourselves and I'm glad we took on the challenge together. Everyone has a cause to champion for and this is one of the ways we plan to dismantle oppressive systems that have been in place for too long.