Right at the peek of fashion week Target breaks out with a collaboration that will make all the girls scream for ice cream… or Peter Pilotto for that matter! On Thursday night my Instagram timeline was filled with images and 10 second videos of Pilotto's kaleidoscopic collection at the Mercedes-Benz Fashion Week 2014. The duo dynamic, Peter Pilotto and Christopher De Vos, behind the London brand is known for their mood changing designs and brings every ounce of it to Target. Not to mention everything is available for purchase today!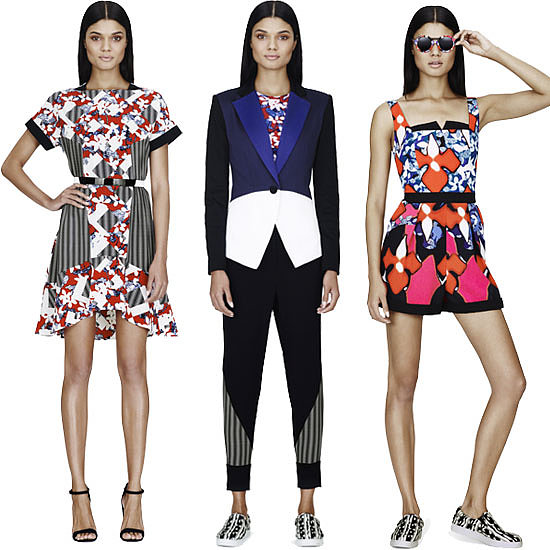 I love just about everything about this collection because I am a huge fan of bold mix & match prints and it makes you excited for the warmer weather. There are a variety of women's swimwear, dresses, skirts, and accessories ranging from $14.99- $79.99. My favorite look is the model above in the middle with the Color Block blazer $49.99, Long Sleeve Shirt (underneath) $19.99, Black Check/Print Pant $34.99, and Slip on Shoes $29.99. I'm a pretty dress down, comfy kind of girl and this is perfect to run errands in or for a late night stroll downtown.
Here is the list of ALL the Targets carrying the Peter Pilotto collection so click here to double check before heading out to do your shopping. If you don't want to be bothered with the anticipated crowd, you can also snag these designs through Target.com and the online luxury fashion destination Net-a-porter.com so hurry before its all sold out!