Having my first LUSH experience opened my eyes to a whole new world of natural and hand crafted skin, hair and body care products that I wasn't fully aware of. But I have even greater news for you! LUSH is opening its first spa Locations in North America and I attended the pre-opening event for the Philadelphia Spa located on 1525 Walnut Street. Now with two locations, Philadelphia and New York, everyone can enjoy the The traditional English themed spa which started in 1977 by co-founders Mark and Mo Constantine, Liz Bennett and Rowena Bird.
In addition to a night full of networking with local bloggers, chatting with LUSH experts about products, sipping special cocktails and listening to live music by UK folk musician Simone Emmerson, they gave us an exclusive tour of the new facility. The small groups of six people learned about each massage service offered–Synaesthesia, Validation, The Good Hour, The Spell, and The Comforter–its benefits, and the products used while the live demonstration was performed by a therapist. All of the handmade products used during the massage can be found and purchased from the LUSH store while some products where made especially for the spa. Another cool fact I learned is that each massage has its own sound track also created by Simone Emmerson. Between the manipulations alone and the music being played, LUSH spa will take your mind, body, and soul on a delightful journey. The spa officially opens on Monday, January 13th so get ready to make your appointment. Just a side note, I was unable to capture images of the actual spa rooms because of the dim lighting but get a feel for the cool atmosphere from the pictures below.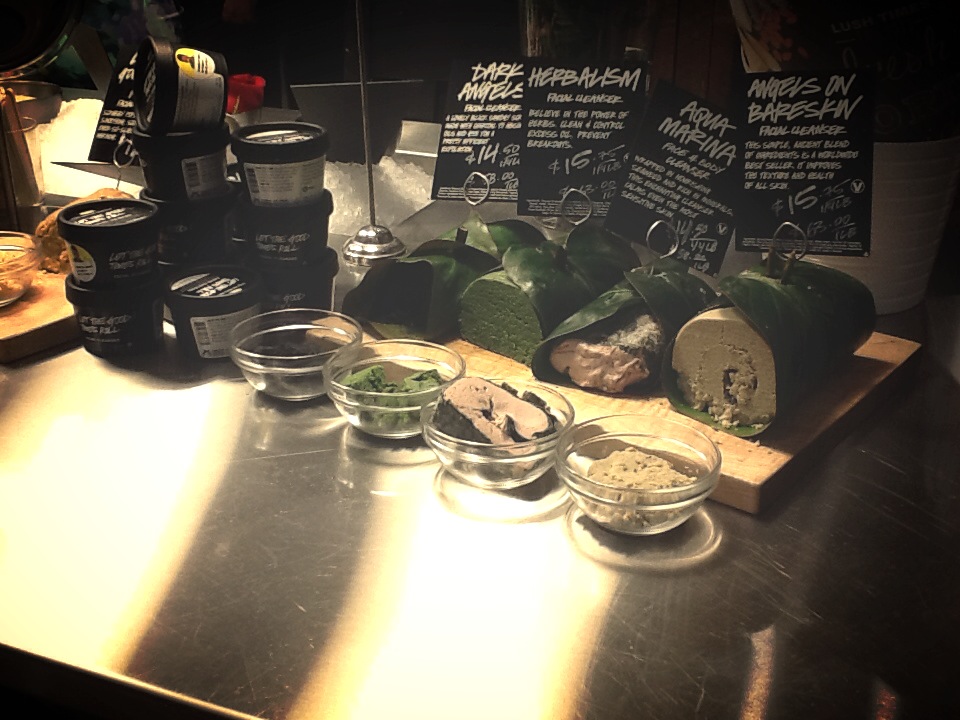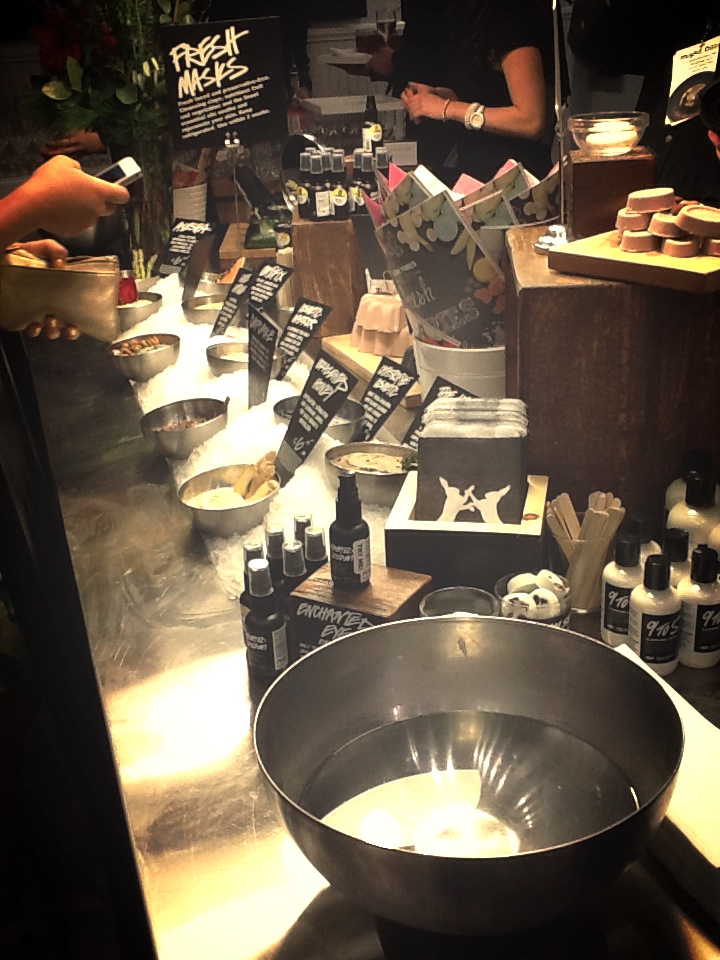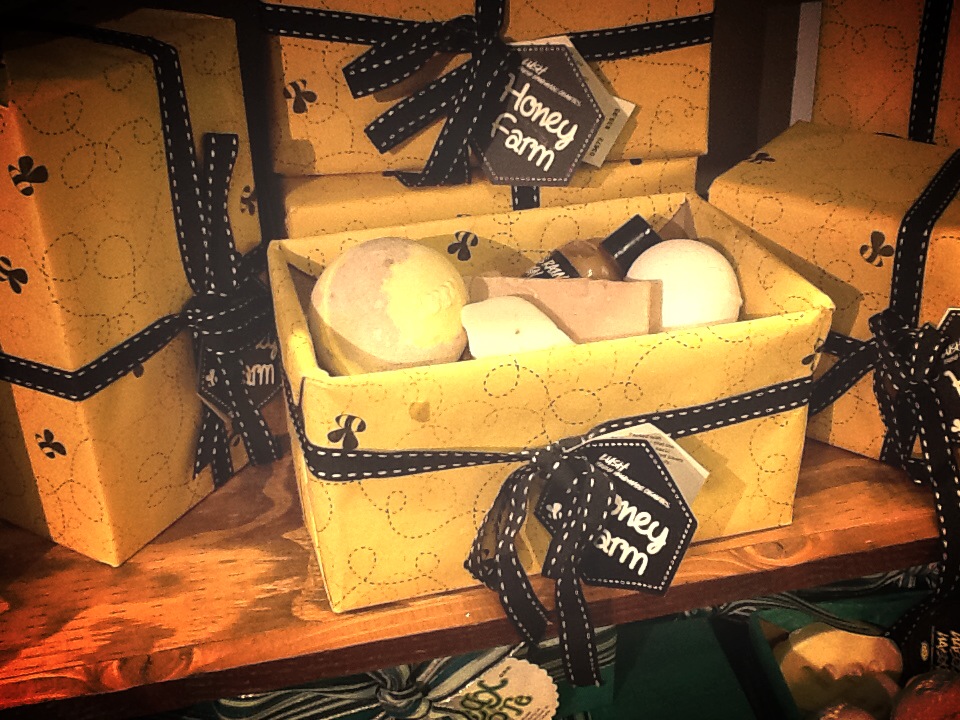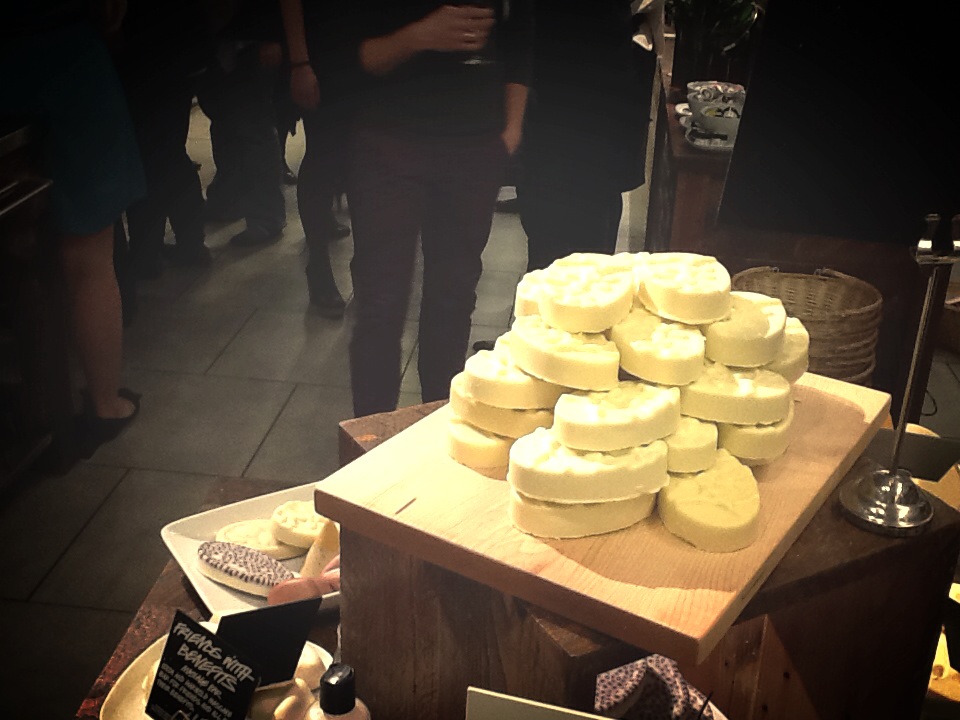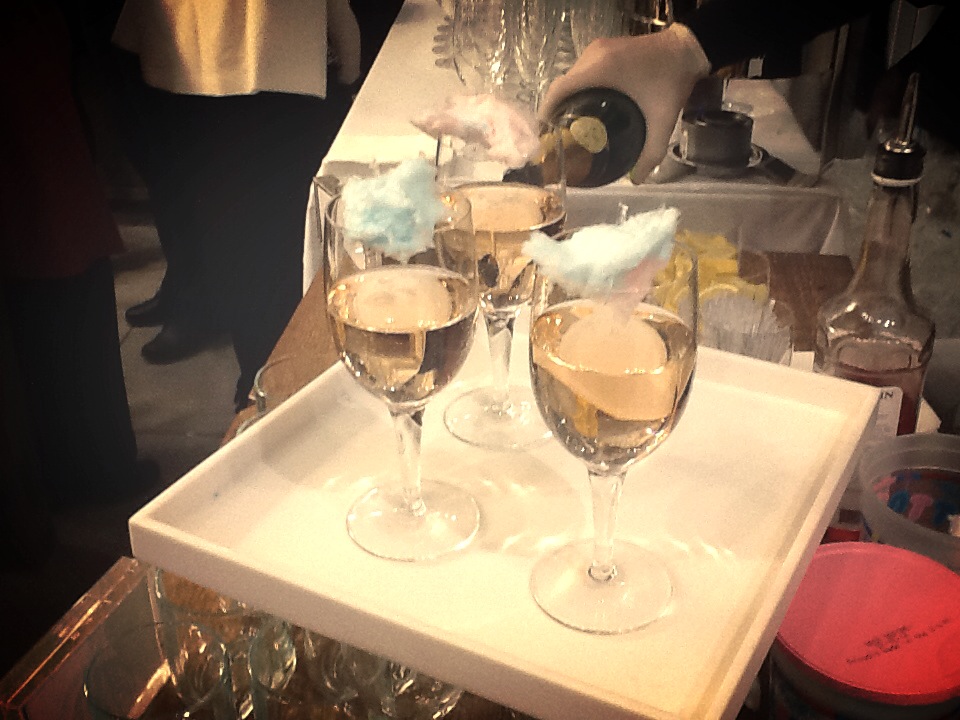 Sparkling Rose Cocktail: wine, rose syrup and cotton candy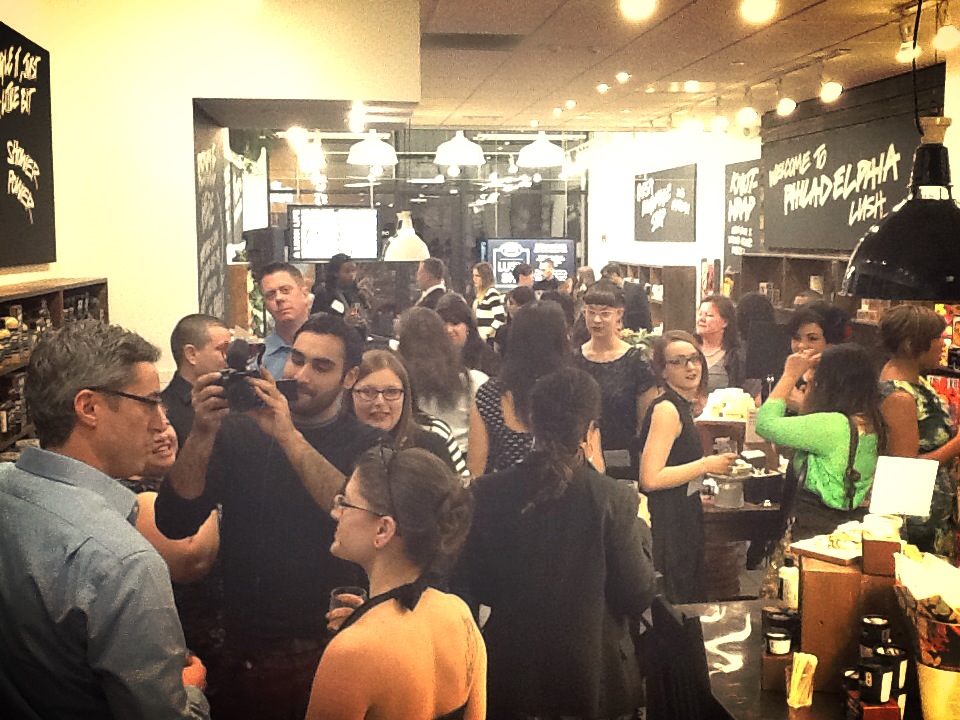 Looking back at the different services I'm sold on the The Comforter because the hot chocolate body scrub is exactly what I need during this drying weather and its followed by a handmade body polisher. Between the great aromatic scents and the natural ingredients in all the products my skin will always scream for LUSH!