Out with the old and in comes the new when spring flowers are in the clear to blossom (well not quite yet when looking at this yo-yo kind of weather but you know what I'm hinting at). What better way to try something new then by adding fresh new color to your hair because curly girls are always looking to live on the wild side too! Whether it's a subtle warm red tone, an eye catching blonde, or a sophisticated pastel, naturally curly hair is a great canvas to showcase a variety of colors on despite what others may think.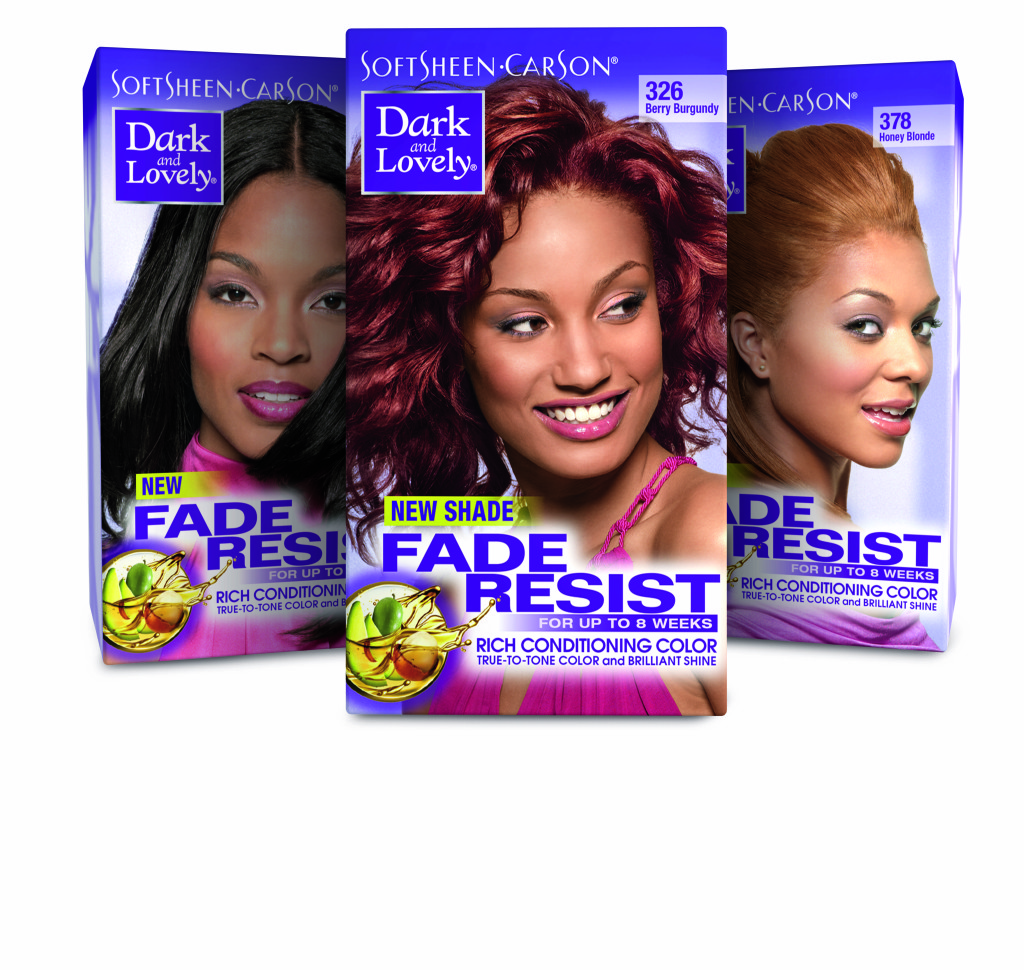 Dark and Lovely's Fade Resist haircolor collection has a "new creamy, moisture-rich conditioner infused with triple fruit oils for extra nourishment: Shea, Avocado and Olive, which moisturize and help protect colored hair" (SoftSheen-Carson, 2016). There is a selection of 19 shades to choose from that now include a Berry Burgundy for the ladies looking to join the redhead club with me!
Let's see what hair coloring tips celebrity stylist and Dark and Lovely Style Squad hairstylist, Mandrill Hardge, has to share:
OrganixLocs: First, introduce yourself and let everyone know who you are!
Mandrill Hardge: Hi, I am Mandrill Hardge, a hair stylist in film, television and Broadway industry. My clients include: Brandy and the Broadway show "Chicago."
OL: How long have you been a hairstylist and what do you enjoy the most as a Dark and Lovely Style Squad hairstylist? 
MH: I have been a hairstylist for over twenty years [and] I really love working with Dark and Lovely. They have a great range of products that aids me in enhancing a client's beauty.
OL: A simple way for women to switch up their usual hair styling routine is to opt for a fresh new color hue because it can make a bold statement or add subtle dimension to their natural hair color. What should women take into consideration when trying to select a Dark and Lovely FADE RESIST rich conditioning color?
MH: One thing that I tell my clients before choosing a hair color [is that] you should always consider lifestyle and upkeep; color should be fun as well as enhancing.
OL: Color treated hair is typically prone to more dryness; what are some ways to best combat this issue for hair that is also naturally textured? 
MH: Always use products that are rich in moisturizers. I personally like using Dark and Lovely Au Naturale Moisture L.O.C. Collection. Each product is infused with coconut and mooring oils which helps keep the hair strand moisturized and soft.
OL: Does it make a difference when keeping heat styling at a minimum for textured hair that is color treated? 
MH: Color treated hair should [be] handled with minimum heat as to not dry out the hair [or] dull the color. I suggest heat styling no more than twice a week.
OL: What's the best way to preserve the life, or vibrancy, of Dark and Lovely's FADE RESIST rich conditioning color following the initial application?
MH: You should keep heat styling to a minimum. Also use products that are formulated for color treated hair as they will not have the harsh chemicals that strip color in them. Ideally use Dark and Lovely Au Naturale Anti-Shrinkage Hydrating Soak Shampoo and Dark and Lovely Au Naturale Anti-Shrinkage Knot Out Conditioner.
There you have it from a Dark and Lovely Style Squad hairstylist them self. Check out the products suggested by Mandrill Hardge to get your colored curls on moisture track now!