All images captured by @ChaunciaVII
My trip to Chicago in early July was a full adventure and I managed to sneak a photo session in with my PIC (Partner in Crime) Chauncia, who was down for the cause, and Rashima, an editor from Chicago. We all agreed to link up, came together as strangers, and left with new freindships established! All three of us used our GURL powers: Chauncia as the photographer, Rashima as the model, and myself with hair coordination. Rashima has a really bomb curly fro, however, she still had box braids in. It wasn't a problem and actually added to the experience overall. I hope you enjoy our collaborative work, plus, learn a bit more about our muse Rashima too!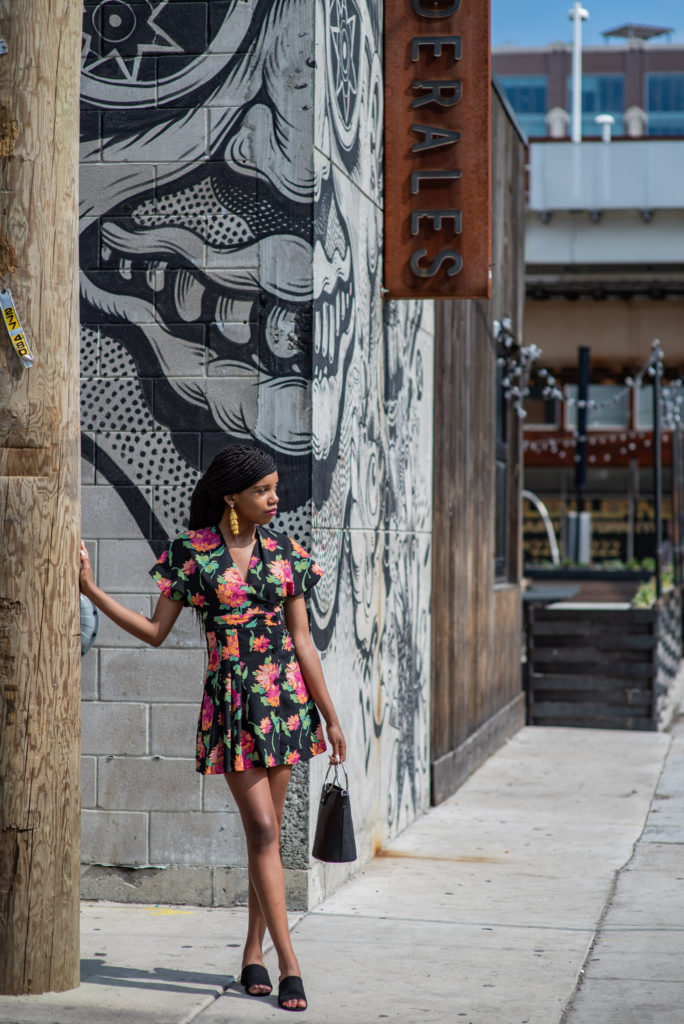 Can You Tell me more about what you do, the university you attend, and how you started your current career?
Rashima: I am an Editor/ Social Media Manager at Chicago-based digital platform, WhatRUWearing. I attend The Illinois Institute of Art-Chicago and will be finishing this fall. I discovered my love for the industry very early and that led me to volunteer and intern with different companies and events. I eventually started at my current job as an intern, writing a few articles a month. Two years later, I'm a full-time employee getting to be very hands-on with the creative and business side of the company. The journey has been super rewarding!
Who are your style icons?
Rashima: Rihanna, Solange, Diana and Tracee Ross, Sarah Jessica Parker, Rosie Huntington-Whiteley, etc.
Are there any fall trends your looking forward to this upcoming season?  
Rashima: I'm loving all the 80's inspired fashion that's been trending–it's hands down my favorite era. From the vintage glam to power suits, I think it's timeless style. I'm also excited for the fall basics, textures like tweed, suede, and leather, and layering looks.
When it comes to hair products or styling tools are you obsessed over anything in particular?
Rashima: I cannot live without flexi-rods, they give my fro the perfect volume. I also love the Cantu Curl Creme, it smells amazing!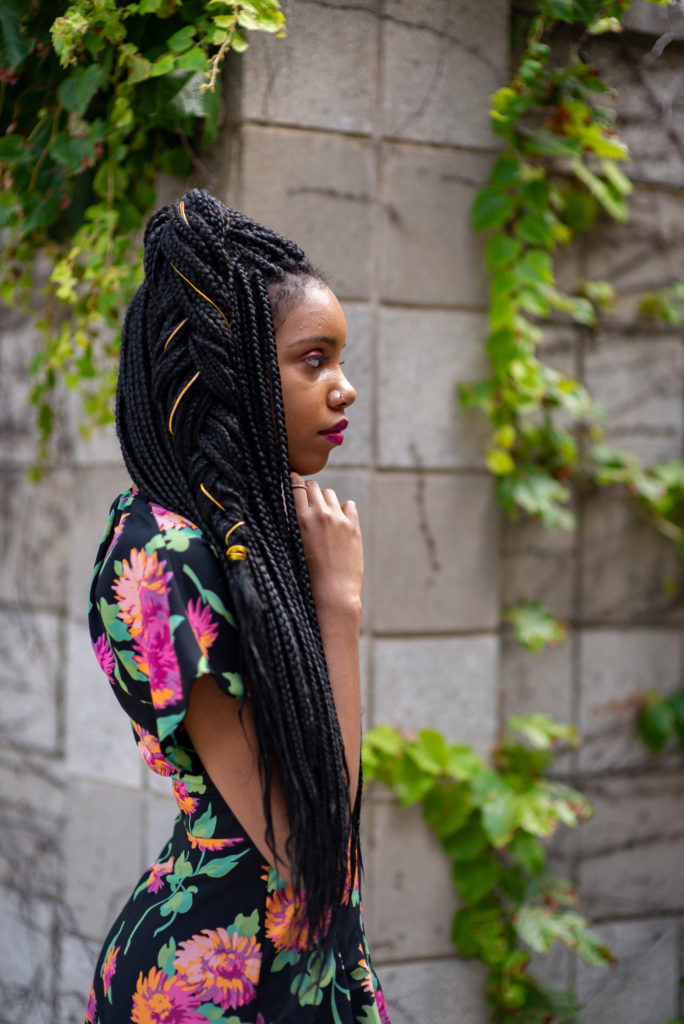 What has your naturally textured hair taught you thus far?
Rashima: To embrace it–the more I see it grow and let it be, the more I love it. Also, I learned the value of taking care of it and training it. It really is a process, so I'm trying different products and techniques.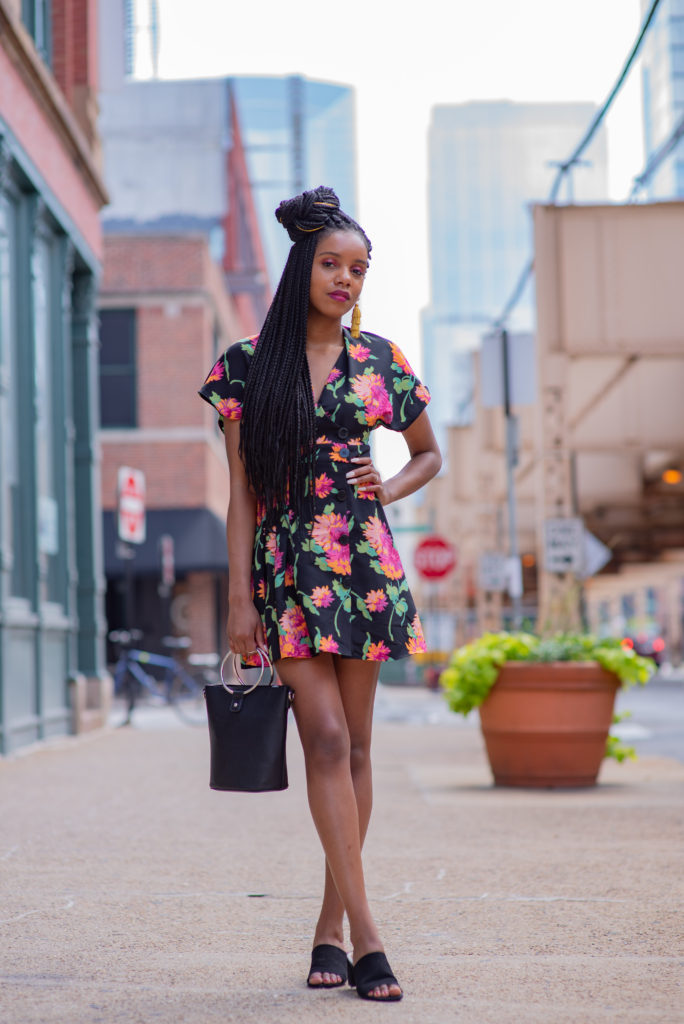 What hairstyles are you excited to try in the future?
Rashima: I love the curly triangle bob cut,  I think it's very mature yet chic. Maybe one day I'll work up the courage to try it lol.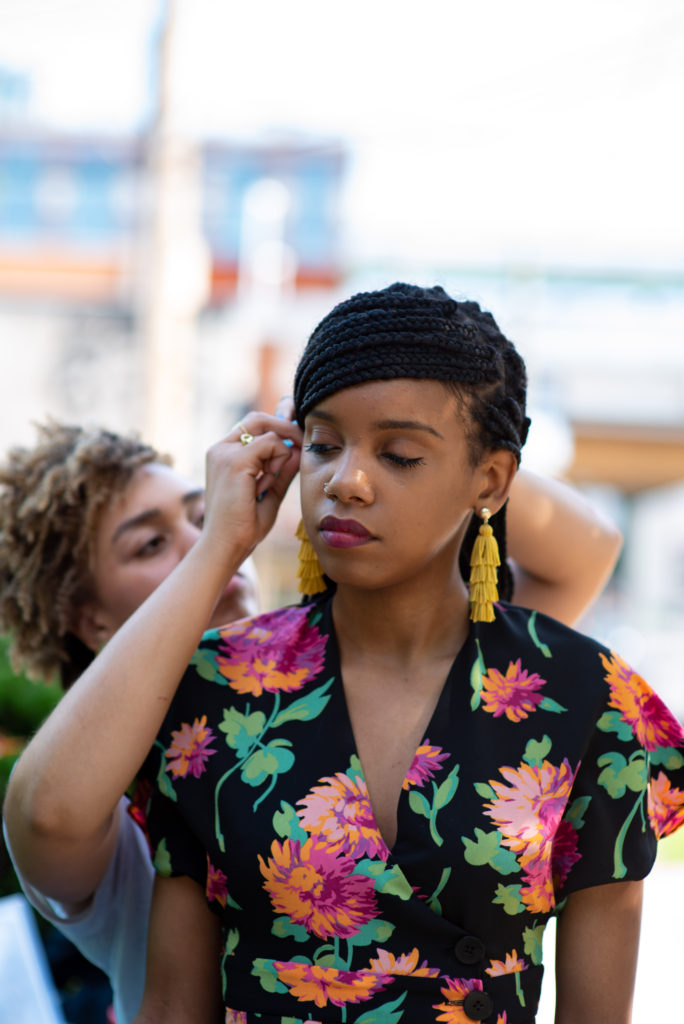 Thank you both Chauncia and Rashima for your contributions…until we meet again ladies!!!