All images captured by @DavidFordProductions
It was a night to remember and a moment to relish in for the vegan, cruelty-free cosmetic brand Pound Cake. With their roots based right here in the City of Brotherly Love, Pound Cake is ready to disrupt the beauty industry with their matte lipsticks made for your lip tone and is a "pro-black, pro-fat, and pro-trans feminist company" thanks to CEO and Founder Camille Bell, and Co-Founder Jonathan Velazquez.
"…Pro-black, Pro-fat, and Pro-trans feminist company"
To raise funds for their company a launch party took place on the rooftop of The Yard: Midtown Village where the home office of the delectable brand resides. The night sky against the modern rooftop was the perfect atmosphere for such an occasion. The tunes by the DJ kept the crowd feeling upbeat and swift while the sweetly named cocktails such as "Pound Cake" or "The Red Velvet" with healthy fare for both vegetarians and vegans, there was nothing more one could ask for because supportive people and great food is always an excellent combo. All of the Pound Cake investors, as Camille considered each donor who contributed towards the campaign/vision, in attendance was able to get a glimpse into the hard work, dedication, and passion that formulated the basis for Pound Cake cosmetics as a few guest, such as Chinazo Enigwe, the Founder and Editor in Chief of KAMSI Magazine, Lauren Tilghman of Philanthropry, along with business advisors and mentors from Temple University's program.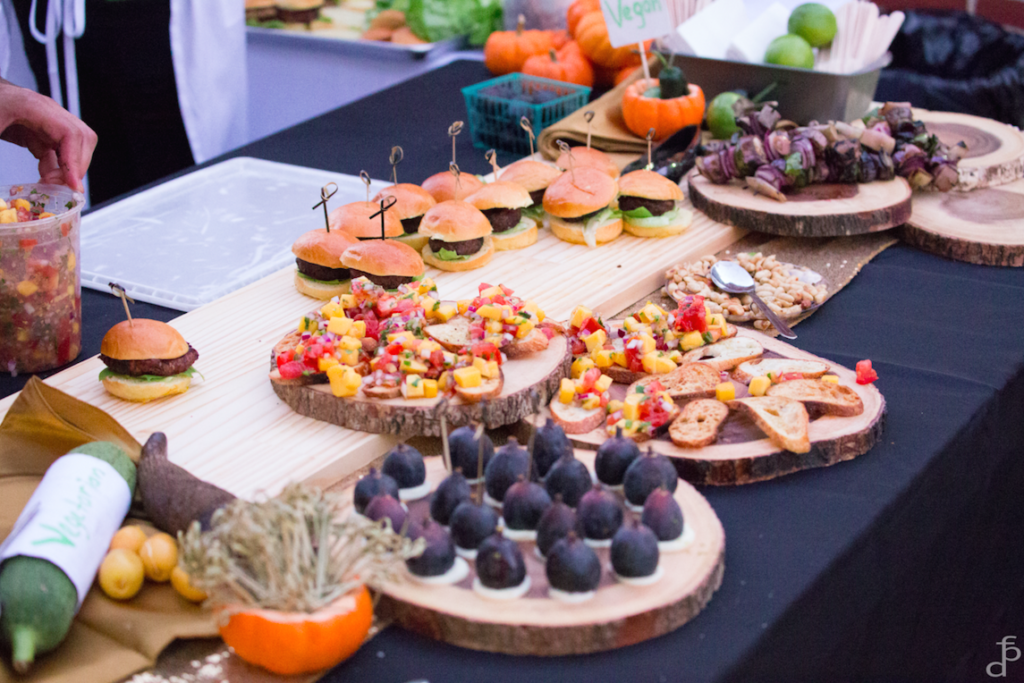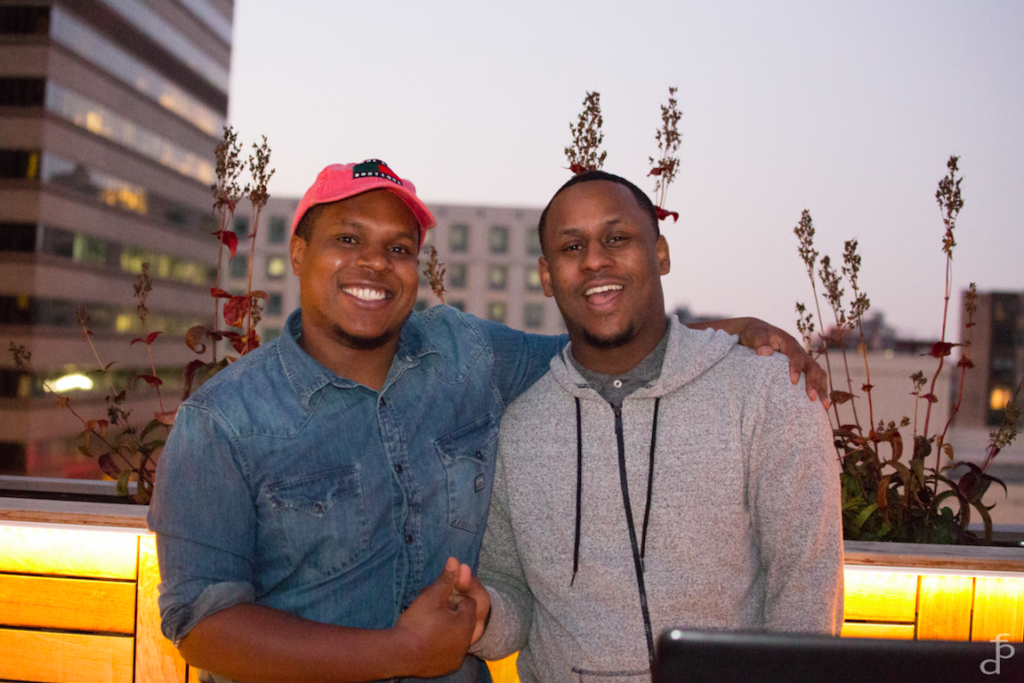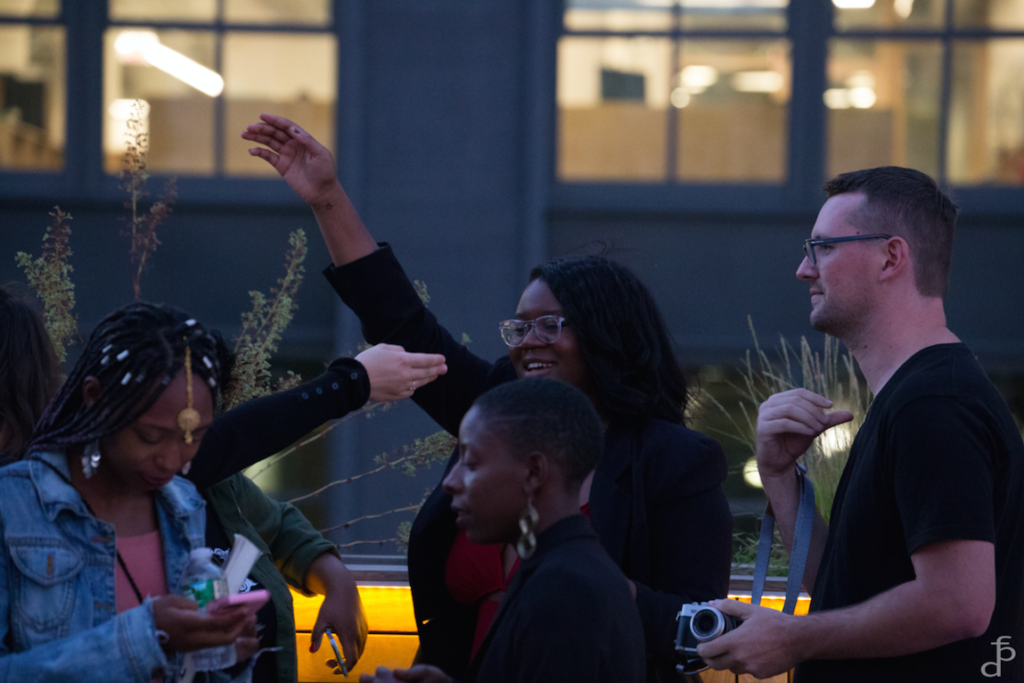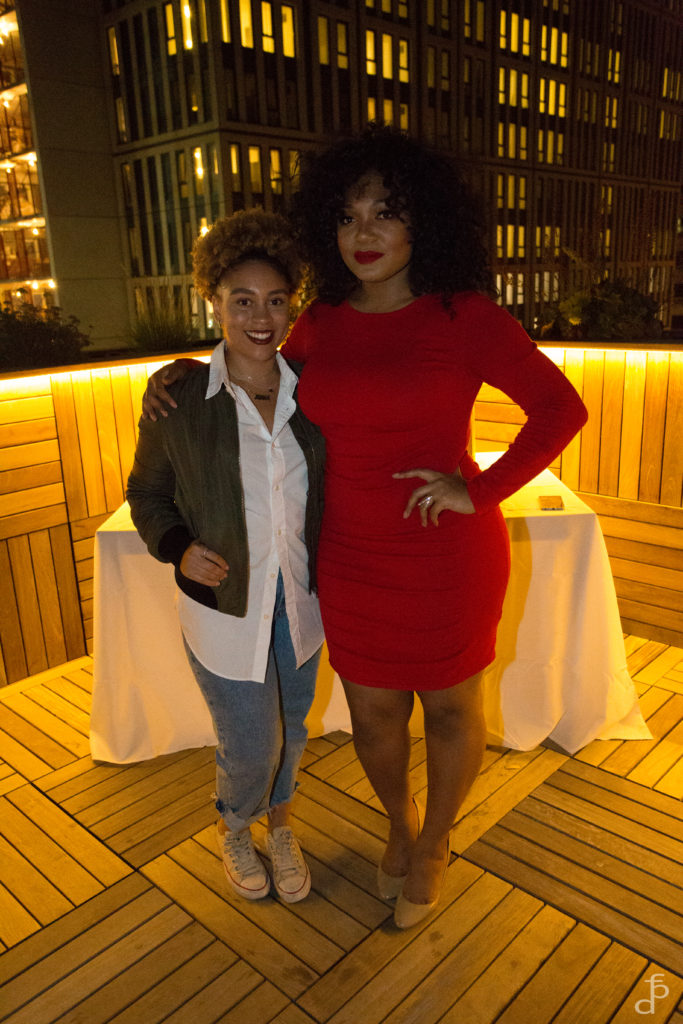 The awesome Camille Bell and I!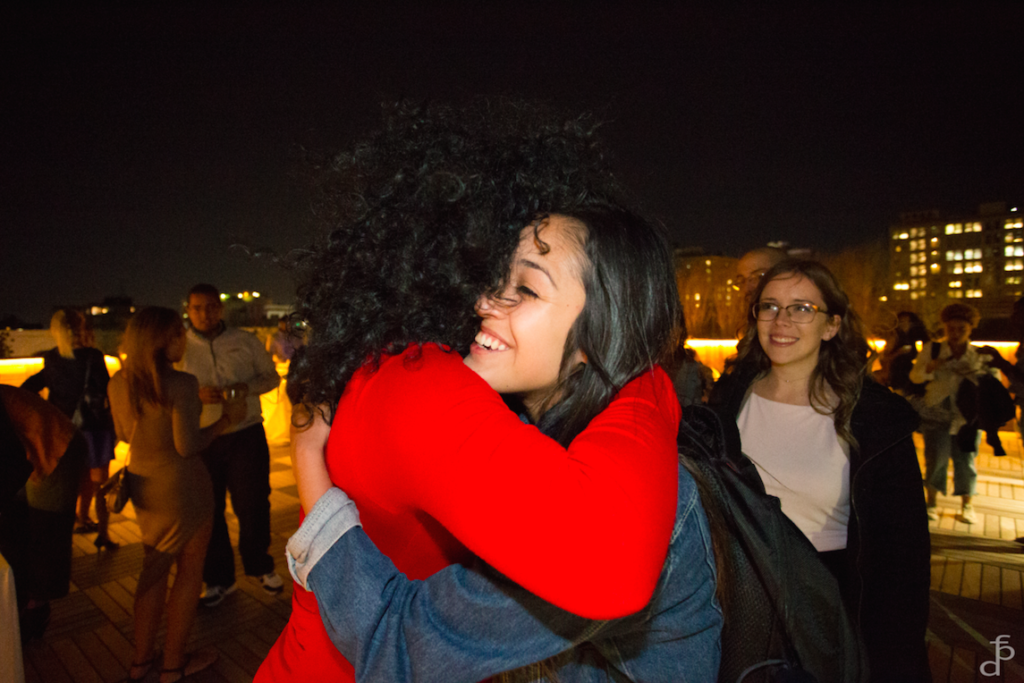 Once the Indiegogo campaign launched, Pound Cake was able to reach 30% of their goal within 48 hour! Making a contribution is the best way you too can pre-order The Hot Cakes lipstick collection as well. The five shades, Maraschino, Apple, Red Velvet, Red Bean, and Raspberry compliments one's lip tone which can range from light, medium, warm, deep and rich. This way it allows each tone of red lipstick to compliment anyone's skin. You may want to get your cake while it's hot now (I'm telling you… you'll regret it if you miss out)!
Stay tuned to what's in store for Pound Cake by following them on Instagram @PoundCakeCos and don't forget to make your Pound Cake: The Hot Cakes Collections donation today!