Over the past few days I have come across loads of natural products for curly, coiled, and kinky hair types when I discovered the Original Moxie. During the same time I spotted the brand's creator, Rachel Blistein, featured on TinShingle's #SmallBizSpotlight for an interview. The Landscape Architect turned hair care product mixologist started her brand after having a hard time finding products for her mane full of curls.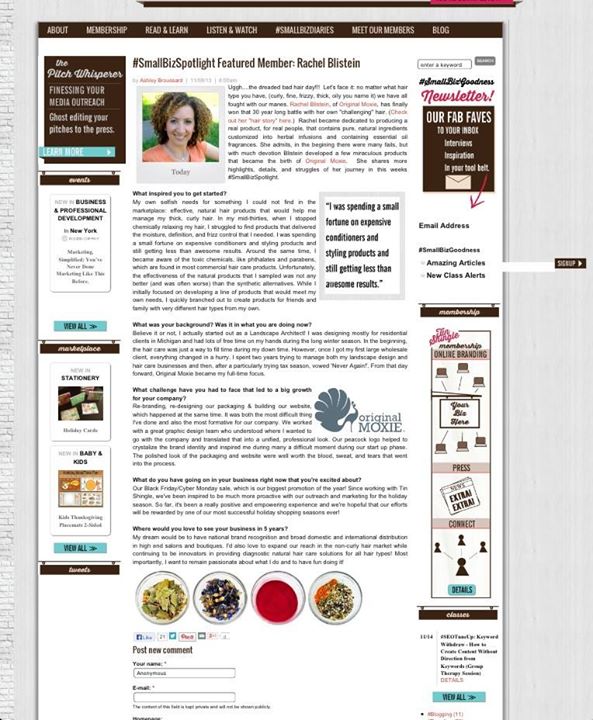 Original Moxie uses amazing natural ingredients, essential oil fragrances, practices sustainability, and is a cruelty free product. It was great to learn about nutrient packed ingredients that were unfamiliar to me, like Cupuaçu Butter (derived from a tree found in Brazil) and Squalane (derived from olives); I was glad to find everything all in one convenient place! Blistein also created a 3-D Diagnostic System to help customers identify their hair's density, dryness, and degree of curl so there is less confusion on which products work best for your hair care needs.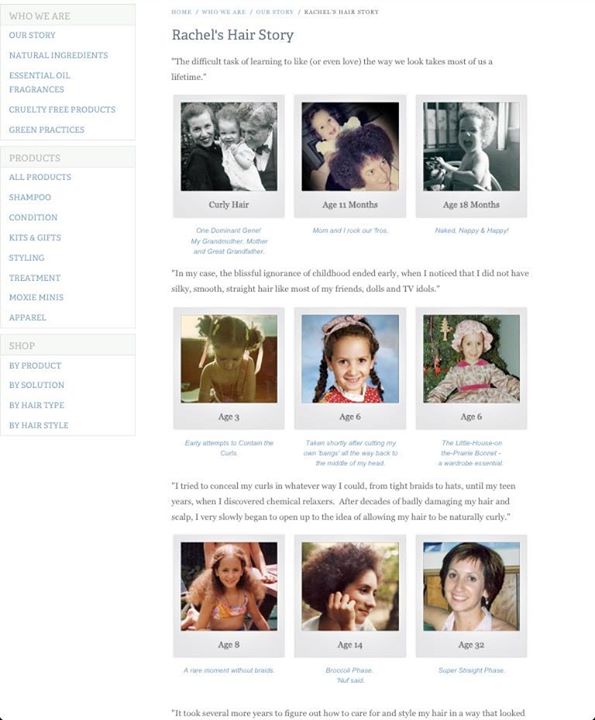 I absolutely love Rachel's Hair Story which included a picture timeline of her many hair phases found under the Our Story section on the website. As a woman with textured hair who had once turned to chemical relaxers to straighten my curls, I can totally relate to her journey and I want to continue sharing my experiences with others.