There is nothing better than the fresh and lingering scent of your favorite perfume. Whether you spray it , roll it, or dap it on to your clothing and skin the aroma can send you into a new state of mind by picking up your mood in an instant. I love to smell good, don't get me wrong, but I never was able to get into perfumed scents like my mother or sister (who spray their perfume every time they get the chance!). I found myself wearing my perfume only for a special occasion because I never did quite find the right scent for my senses. Yes the packaging looks nice and seductive but to me it just smells like a muster of artificial sweetness so that didn't click well with my overall natural essence. Then I was introduced to the natural fragrance brand, Lurk, by Kate at Pistol PR and I knew this was the solution to my perfume struggle.
Lurk creates small batch artisanal fragrances, hand blended and poured in NY. Using pure essential oils in a USDA certified organic jojoba base, Lurk is a great natural alternative (I can't forget to mention jojoba oil is my favorite go-to product I like to use on my skin and hair because it mimics the natural sebum (oil) our skin produces).
"I'm driven to try and bridge the gap between the green beauty scene and the more mainstream glossy marketplace. I want to create products that transcend the traditional concept of green fragrance and beauty." – Anne Sanford (Pictured above)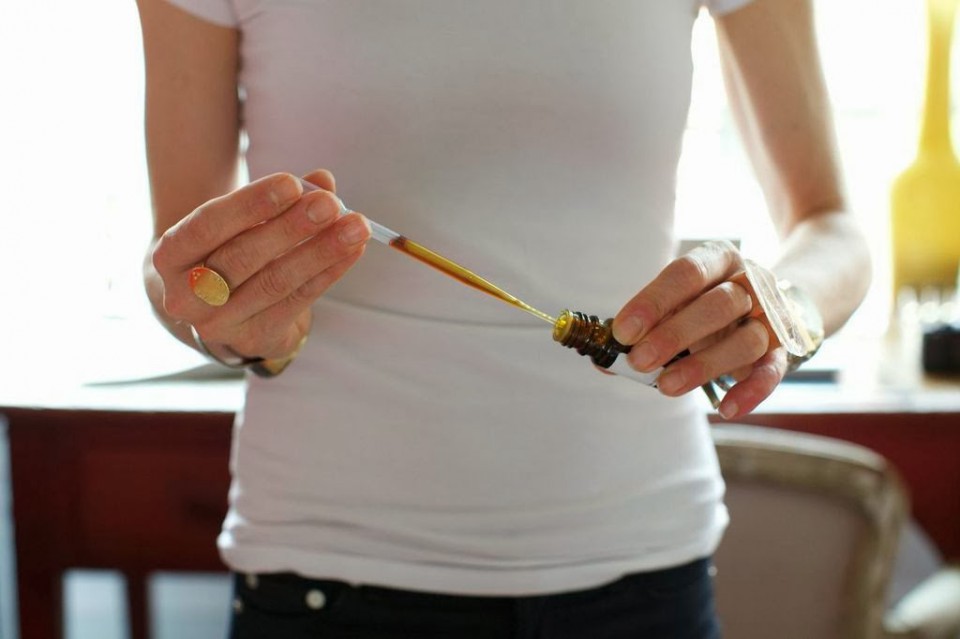 The founder of Lurk, Anne Sanford, has an extensive background in beauty marketing, creative direction, branding and brand development with sales director positions at Bare Escentuals and Red Flower to name a few. On top of being a self taught perfumer, the development of Lurk was inevitable in 2008 and she began mixing fragrances soon after in 2009. The brand has collaborated with Anthropologie on a range of body care products, and also released a limited edition antioxidant and luminosity treatment. When asking about how Sanford came up with the intriguing names for each of the Lurk Fragrances she explains how "The fragrance names are very deliberate. I chose to use formula names from my composition book and lab/studio notes. I did this because I didn't want to "name" the scents. Scent names immediately give the user an idea in their mind about what the scent smells like. Thus, an opinion is formed and a direction is taken before the scent has been experienced. Names also can give a user an expectation as well. By removing this element of the experience the user remains curious and questioning right up until the very moment the aroma is inhaled. This way we don't direct or manipulate the experience and we don't influence the outcome or the opinion. We allow people to just take in the product and experience it in a completely intimate way that is uniquely their own."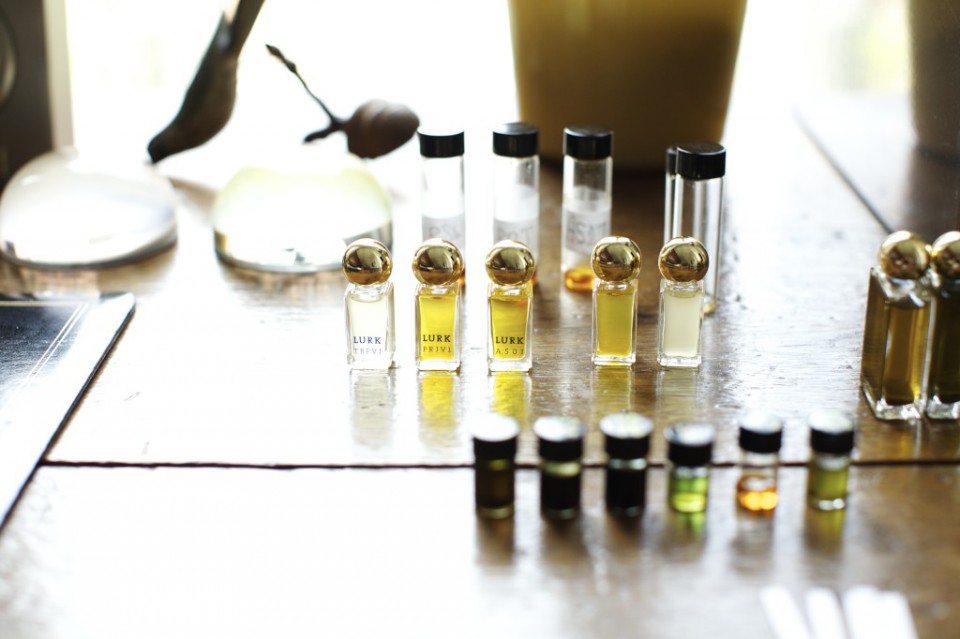 These small bottles of fragrances may not look powerful but its concentrated aroma can last from 2 to 6 hours on the body depending on the pH of your skin once applied. I was even more curious as to why Lurk uses jojoba oil as the product's base but since jojoba is a natural preservative it makes complete sense because it eliminates the need for any chemical additives. I will be back with a more detailed review after sampling some Lurk fragrances really soon…so until next time!