When I first transitioned to wearing my natural curls in college I made a ton of DIY mixtures or deep conditioning treatments. This was also the time I discovered the Jamician Mango & Lime brand and started to use their Locking Creme wax.
And NO I wasn't planning to lock my hair.
But the product alone kept my hair soft and moisturized so it was a big help in maintaining my two- strand twists, which I wore for weeks at a time.
This summer UniversalBeauty.com, an online beauty retailer based in Illinois, asked me to check out the new Jamaican Mango & Lime Hemp Oil collection and I was onboard with this exciting mission. Although it's been over 10 years since I used any Jamaican Mango & Lime products, my first experience with the brand was a good one and they make great quality products for twists, locks, braids and other curly/textured styles.
Although this is my first time exploring or trying hemp seed oil, the timing could not have been better since I have my jumbo box braids in as a protective style.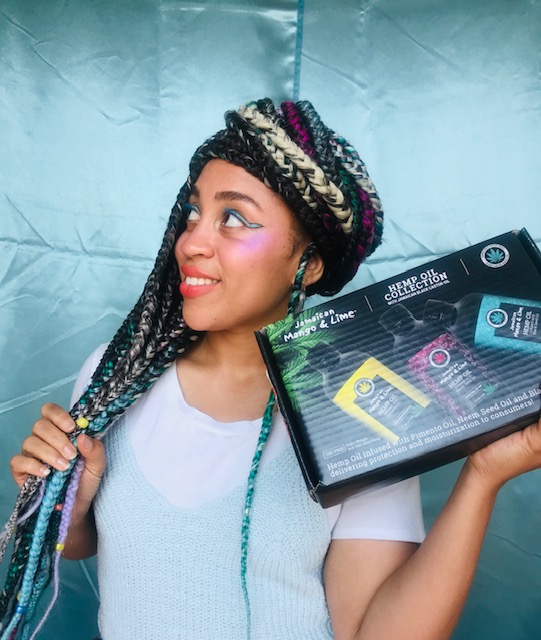 Even with braided styles it's important to keep the scalp moisturized and pliable to minimize tightness, which can lead to itching and dry flaky buildup.
But let me start off with a few fun facts about hemp seeds since this information was new to me as well. Hemp seeds are the seeds of the hemp plant cannabis sativa. Because it's a different variety of marijuana there are only trace amounts of THC. Sorry! No high cloud #9 dreams for you LOL! Oil made from hemp seeds have the following benefits:
Moisturizes the hair and scalp
Prevents water loss + injects moisture into the scalp/hair
Stimulates growth
Packed with omega 3, omega 6 and omega 9 fatty acids
Strengthens hair to prevent breakage
Sounds like we all can use some hemp seed oil in our daily hair or skin routine! With hemp seeds having these unique qualities like preventing water loss or aiding in the retention of moisture in skin + hair, this sounds like the perfect solution for hair that's high in porosity too. A bit of hemp seed oil added to cream based styling products or applied alone onto dampened hair can work wonders to seal in moisture.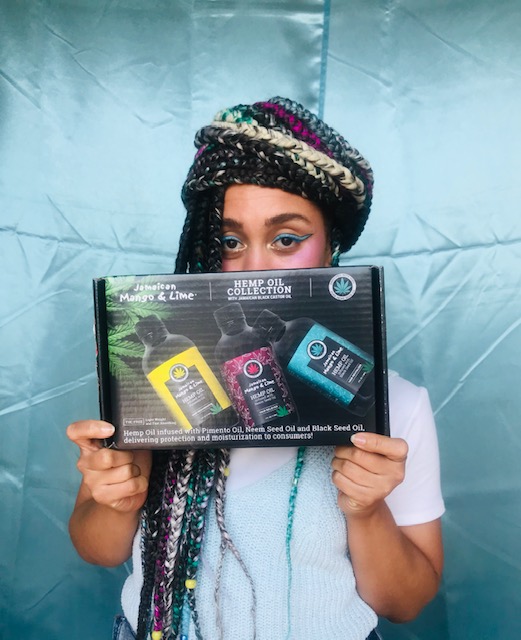 The Hemp Oil collection includes 3 infused versions with pimento oil, neem seed oil, and black seed oil (click the links for more information about each of those oils). Each one caters to a specific hair or skin need which leaves you with great options to mix your own hot oil treatment, body butters or leave-in treatments.
The pimento oil infusion, also known as allspice oil, is a hair rejuvenator. It "is a big evergreen tree native to the Caribbean Islands and South America and is believed to have medicinal properties." Plus, it acts as a shield/protector for hair and leaves it looking youthful. Pimento oil can also:
– Relieve stress, anxiety, anger and nervousness
– Protect wounds and infections from bacterial growth
– Help overcome pain from wounds, headaches and arthritis
– Stimulate blood circulation and secretion of hormones
This oil blend has a warm, nutty aroma with a hint of musk.
The neem seed oil infusion is a hair reliever, and helps to prevent breakage for brittle hair. It leaves hair looking silky, shiny, and strong. It "is extracted from the seeds and the fruits of the neem tree, a large evergreen tree native to India and Southeast Asia," which also:
– Helps acne prone skin
– Treats eczema and irritated skin
– Treats nail fungus, ring worms, and head lice
– Contains anti aging properties
– Promotes hair growth
This oil blend has the sweetest fragrance, like juicy candy or sweet flowers.
The black seed oil infusion is the hair revitalizer, locking moisture into the hair to strengthen and reduce breakage. The "Black Seed Oil is a highly concentrated oil, made up of tiny black colored seeds that are commonly called "black cumin" but are scientifically called nigella sativa". It also:
-Supports the health and well being of all endocrine and excretory organs
-Removes loose dandruff from the hair
-Prevents split ends and hair loss
This oil blend resembles a subtle vanilla and smells super good.
Well that's the rundown of each oil. They all have such unique properties and can be used for both hair and skin. Add them to hot oil hair treatments, deep conditioning masks or clay facial masks. Use them to rejuvenate growth for your eyebrows and eyelashes, keep your nails strong or cuticles hydrated, or make homemade body infused moisturizing butters. There are endless options, and the Jamaican Mango & Lime Hemp Oil collection has you covered, LITERALLY, from head to toe!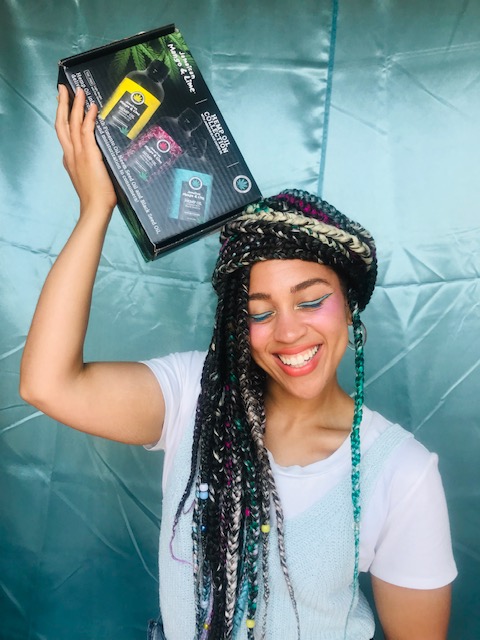 Are you a hemp oil lover? Did you learn something new about these beneficial oil? Let me know what you think below!