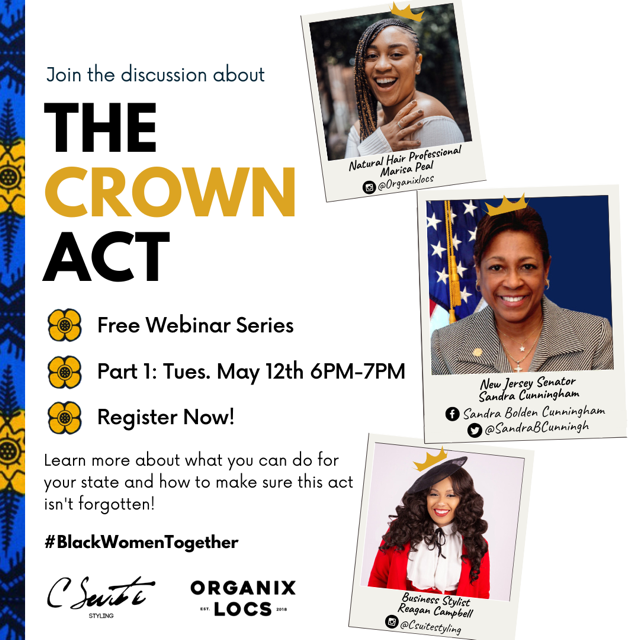 WE MADE IT ON @onwurd 96.1FM, 900 AM #happyhour with @sincerelysyreeta to share details on our Pushing Forward: Natural Hair & The CROWN Act webinar.
⠀
Reagan of @csuitestyling and I are so GEEKED! To know that we collaborated on this once the shut down happened and still pulled it off is really amazing! Take a listen below.
Has anyone had to think twice about their hair before showing up to your virtual meetings? These are REAL questions that need to be addressed. Just because you're working from home.. does not mean that the engrained fear behind hair discrimination has stopped.
Your ? has a plethora of styling options so it's time to let the world see ALL of you. We see you girl!
Register for this FREE webinar happening TOMORROW at 6PM.
To learn more about The CROWN Act visit www.thecrownact.com and sign the petition here to help end hair discrimination in the workplace and schools.