"Beauty is Inherent; it's what we do" -Dr. Deb Willis
I didn't make it to the box office just yet to see Marvel's action packed Black Panther movie, but last week I enjoyed an enriching Blackety, Black, Black history month experience at the African American Museum in Philadelphia (AAMP)!
Little did I know, AAMP is the FIRST institution of its time that was "funded and built by a major municipality to preserve, interpret and exhibit the heritage of African Americans." (AAMPmuseum.com) I've learned so much as a Philadelphian in my city and AAMP has continued to school me in the art, history and culture of my people. One of my fave moments to date has been the Went Looking for Beauty: Refashioning Self  exhibition by Dr. Deborah Willis.
Dr. Willis is a North Philly native (that alone makes her crazy dope!), Chair of the Department of Photography & Imaging at the Tisch School of the Arts at New York University, and a MacArthur Genius award winning artist.
In her current exhibition at AAMP, Dr. Willis explores two themes: '"My Friends' Closets" and "Street Views" where her photos reconstruct an imagined past through images depicting its beauty, identity and cultural memory" (AAMPmuseum.com). Although I wasn't very familiar with Dr. Willis' work, I was excited for the chance to meet and experience her photography. As a cosmetologist myself, I felt so much pride taking in the women and artist displayed in the portraits along with the other depictions of black men, women and the spaces in which we exist.
Once everyone viewed the exhibits and enjoyed the light bites, we all headed to the lecture hall where Dr. Willis shared more details about her family's history- which is how photography became an integral part of her life- a few obstacles that later became photo projects, and her travels where she explored the spaces occupied by the Blackamoors, Zora Neale Hurston's hometown in Eatonville, Florida and much more.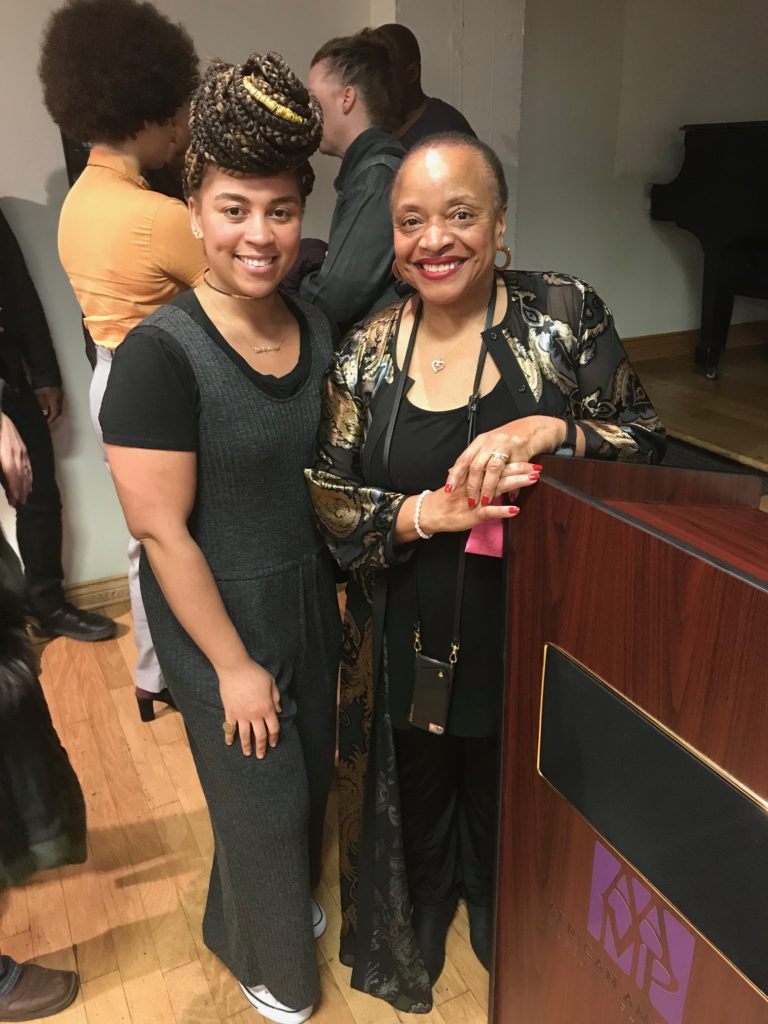 Dr. Deborah Willis and I.
It was cool to walk through snippets of her life through the images she shared during the lecture along with an open Q & A to follow. When a question was posed to her about what "beauty" meant to her, she simple responded with "Beauty is inherent; it's what we do" and I couldn't agree with her more.
To see the Went Looking for Beauty: Refashioning Self exhibit up close and personal visit AAMP now until April 29th. Don't forget to check out Black Pulp where you'll find work by Hank Willis, Dr. Willis' son, until April 29th too!