I wonder how your hair looked this morning… Seriously! When you woke up, were you dealing with out-of-control frizz, an untamable tress-mess, or mangled tangles? If these sound familiar, then you're exactly the person I want to talk to! – CasperSleep.com
If you didn't know, Casper is a new sleep mattress start up that launched this spring and they're in the process of wrapping up the "Own Your Bed Head" project. Casper asked participants to submit and share their tips on how one avoids bed head or embraces it. As a natural hair blogger, I believe night time maintenance plays a vital role when caring for curly or heavily textured hair because it's more prone to breakage from daily manipulation and from lacking the ability to retain its moisture. Having a nightly hair care routine makes styling your hair less time consuming in the morning and it protects your hair from dryness, which in return fosters healthier hair growth. I simply own my bed head by combating it with these steps below:
OL Tip: You can apply your favorite moisturizing product, or oil, to prep your hair for this night routine. I usually do this in the morning only because when I wake up my curls can be semi flattened so I like to spruce my hair up a bit then as a posed to before going to sleep.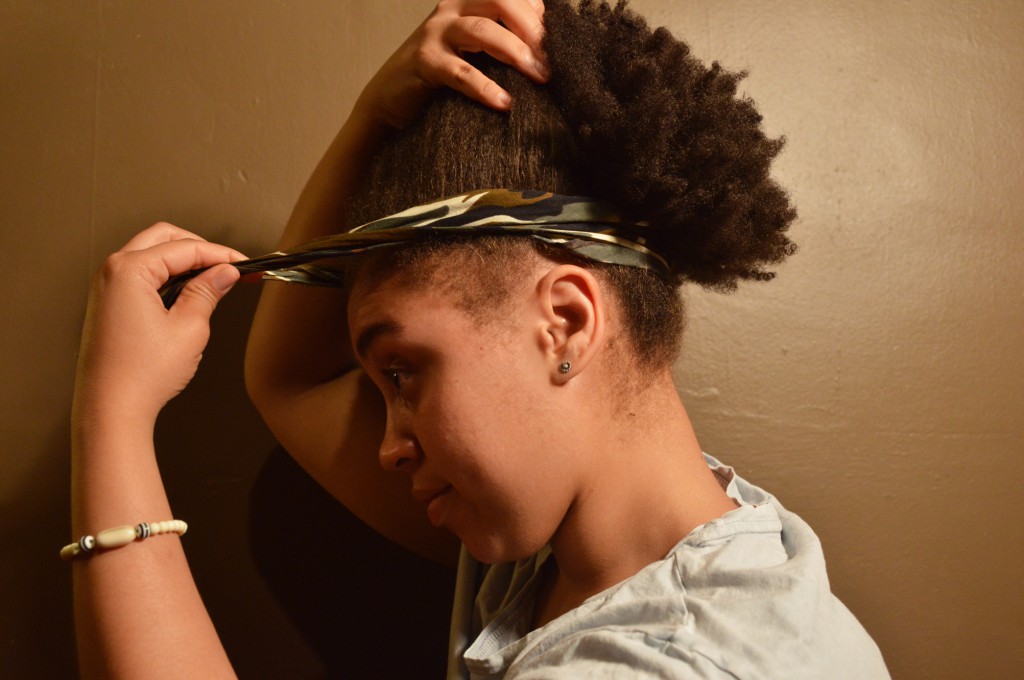 1. Take a large stretchy headband, a satin band, or a bandanna to tie around your hair and curls. I use this method, which is known as the 'pineapple' technique, because it helps to stretch and elongate curly hair while keeping the shape of each individual curl. With all the curls bunched into a headband on top of your head the hair resembles the top of a pineapple, hence the reason for the name of this method. Depending on the length of your hair this step may need to be altered for some.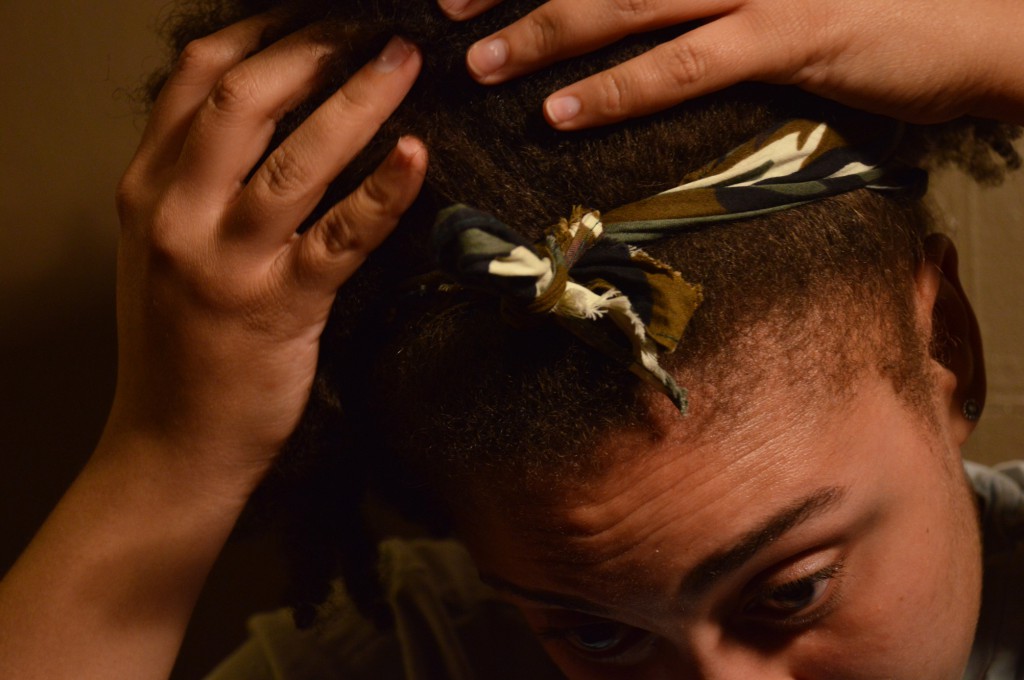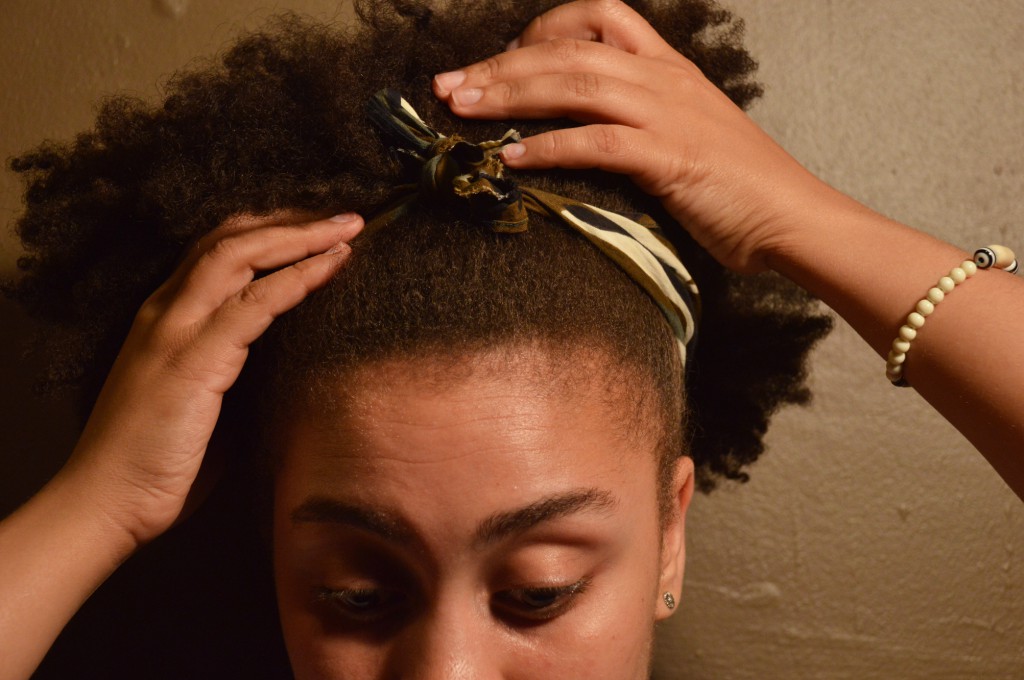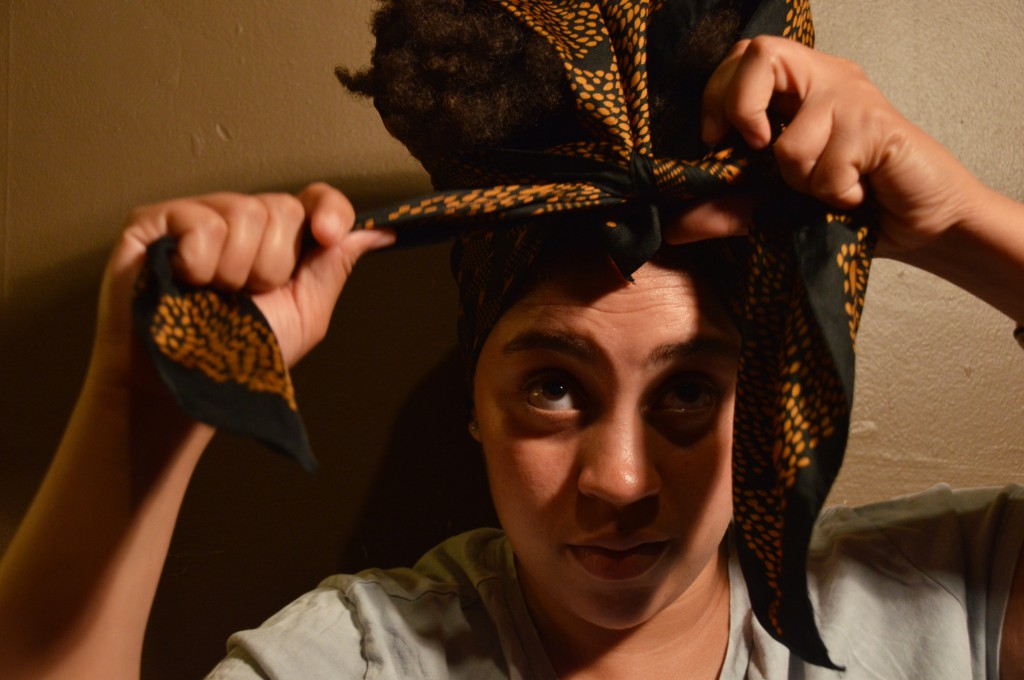 2. Take a satin or silk head scarf and wrap around your head with the tip of the triangle flap pointing towards your forehead. This way the end of the scarf being tied into a knotted bow will be in front of your head instead of the back (to prevent and dents). For extra security take the tip of the scarf and tuck it in between the section being tied. At the same time tying my scarf in this way allows me to wrap my hair but without smashing my curls because of the loose opening at the top. It's almost like sleep ventilation for curls!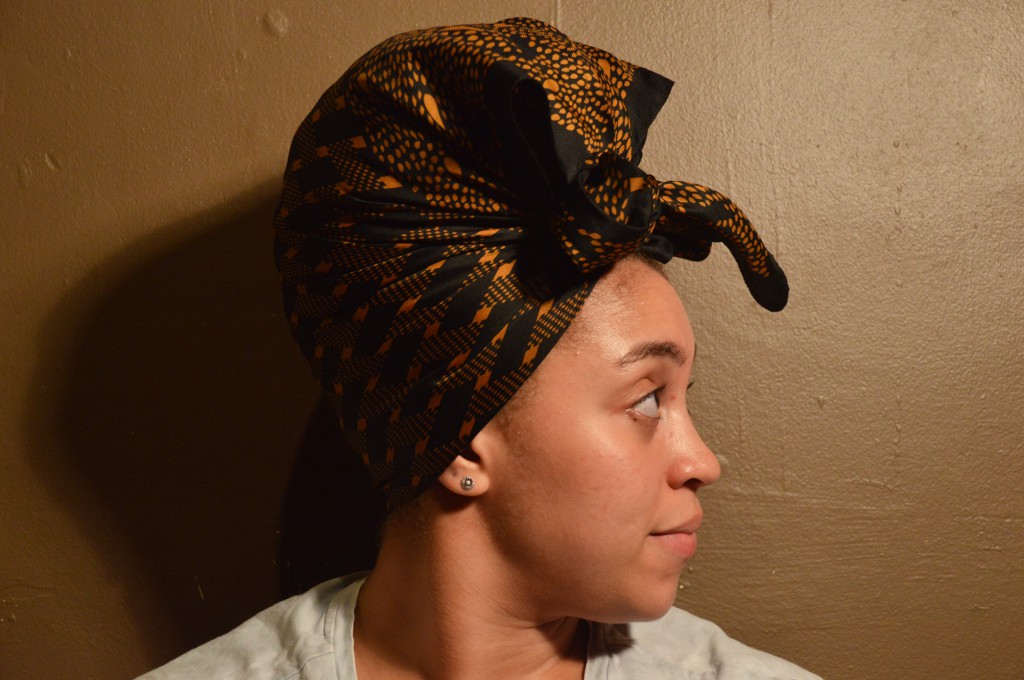 3. Tie a bow and then your off to bed!
Thanks again to Casper Sleep for the open invitation and share how you like to combat or embrace your bed head 🙂
All Photography by AJ James of www.RuggedlyGroomed.com