On Thursday Madewell released some new items and I had a chance to stop by the Philadelphia store right between 16th and 17th Street on Walnut Street. While I was there I caught up with the Store Director, Gina, and Morgan, the Events Coordinator, to scout out some cool finds. As I searched for my latest obsessions, I enjoyed flavorful macrons and coffee from Elixr (There are a mix of images I've taken at the store and a few from the Madewell site. The lighting around the clothing racks varies and some images came out to dark).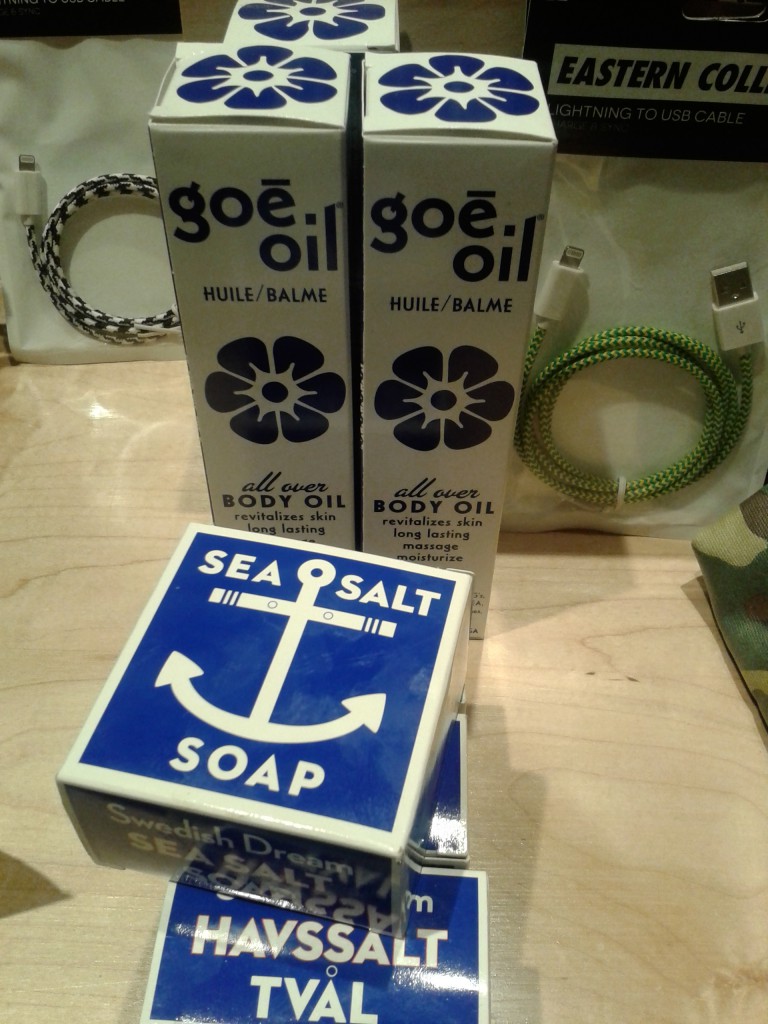 Gina showed me her favorite Madewell beauty product you can see above. The Kala Swedish Dream Sea Salt Soap is $6.50 and she really likes how it makes her skin feel when using it. Gina hasn't tried the Joa Brand Goe Oil (right behind the soap) so I can't wait to buy it and give it a try. The semi solid oil costs $44.00 which is pretty pricey, but I don't mind since I can use it on my hair+skin and it's packed with natural oils.
On the other hand, Morgan is a fan of the Mini Transport. It's available in a Pecan Brown, shown above, and True Black for $148.00. I would have to stick with the Transport Tote because I carry way to many necessities that won't fit into the mini!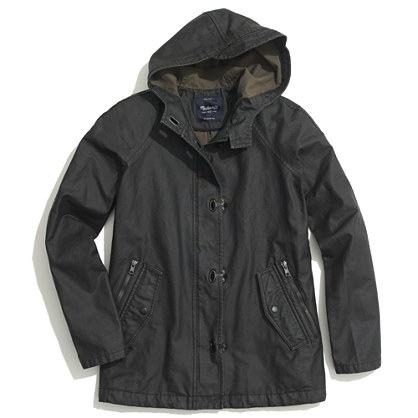 The Lighthouse Jacket comes in one color, Almost Black, and is $188.00. The form of the jacket is very similar to an actual lighthouse because its starts out slimmer up top and tapers out slightly towards the hem of the jacket. The material has a wax coating over it which gives it a nice textured matte look. In addition to the jacket being waterproof, the buckles on the front have fastenings on them. The buckle detailing adds to this modernized rain jacket and it's made to perfection! Look at how Madewell Philly styled the jacket.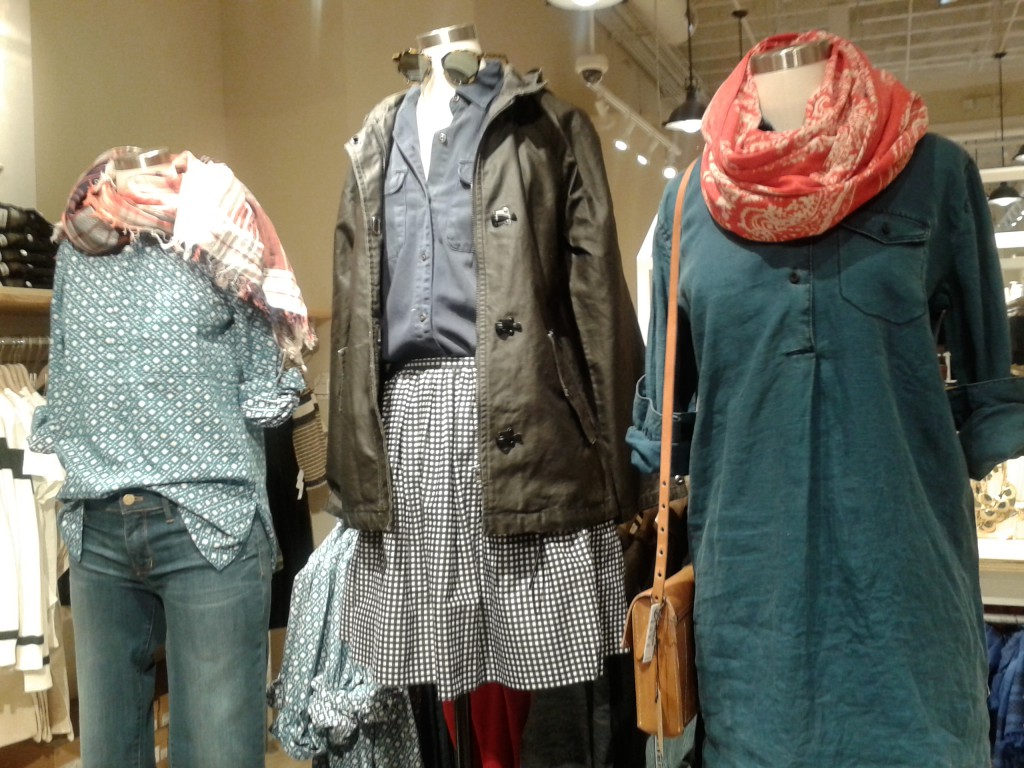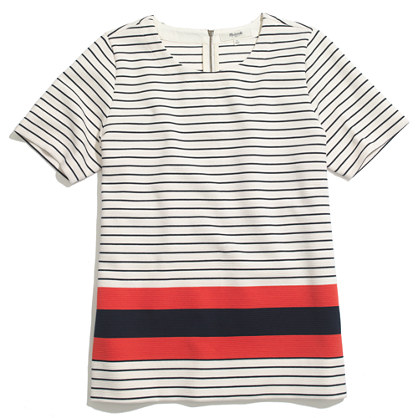 I always find myself attracted to anything with stripes which is why I like the Mainsail Tee for $72.00 so much. The wide red and navy stripes at the bottom break up the stripped pattern throughout the tee and creates a very nautical look. I can be really picky about sleeves on a shirt because my arms are more on the husky side so the fit has to be just right or else I'll go crazy. The sleeves on this tee is not to short of an elbow length and that works even better for me. I would so wear this tee with a pair of Kate Spade Keds or my worn down Vans. When you get a chance browse their website if you can't make it to the location in Rittenhouse Square. All of the new pieces released makes me even more excited for the weather to break. And the countdown towards the first day of spring begins!