All images are captured by AJ James of RuggedlyGroomed; Hair by Stylist Ve
In a few weeks I'm preparing to speak at Rowan University as the opening plenary for their "Politics of Black Women's Hair Symposium" presented by the Women's Center in collaboration with the Africana Studies and Women's & Gender studies program. To pull my look together for my first university engagement, I teamed up with fashion designer, stylist, and boutique owner of Fason De Viv Hanifah Samad. I can always appreciate black women who are making their stamp as entrepreneurs in our economy. To be honest, I would rather shop at local boutiques instead of corporate fashion brands like Zara or a Banana Republic because the selections are more unique with great quality as well. I came to Hanifah with a pair of black loafers and she pieced together an outfit that was minimally chic with a dash of bohemian flare and that's just the way I like my style. Take a look!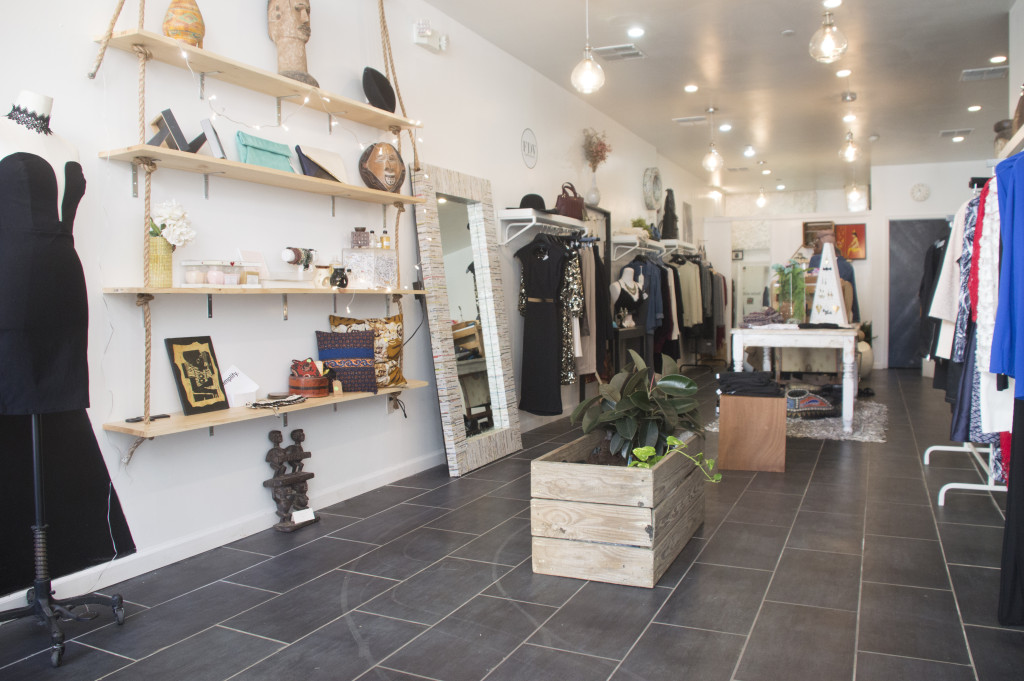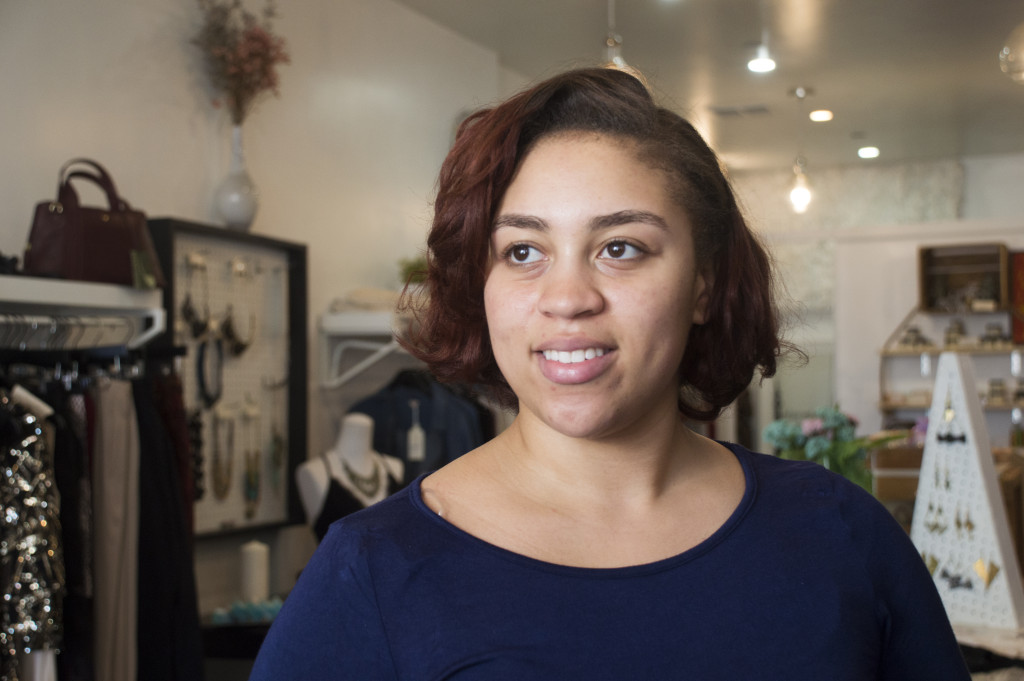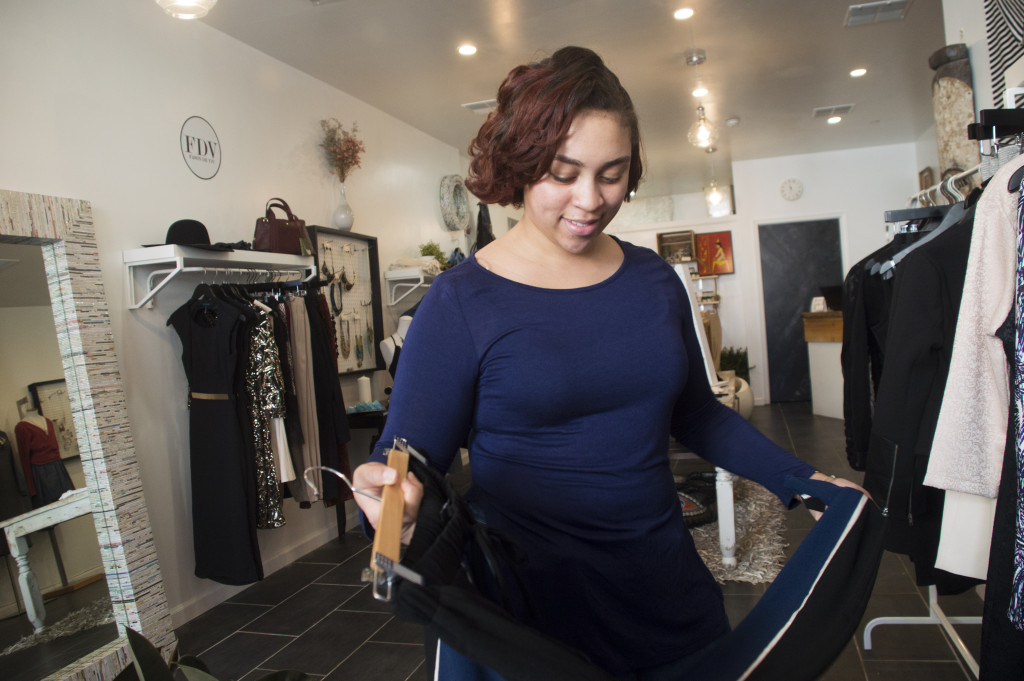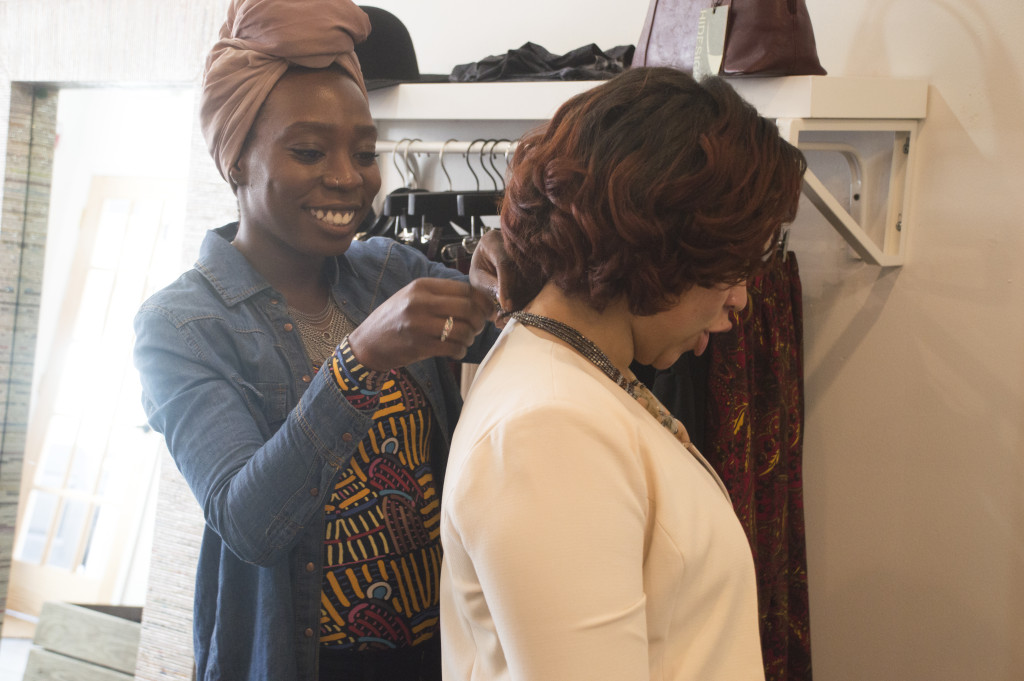 The beautiful Hanifah helping me try on a neck piece. She is always full of peace and giggles so make sure to stop in to say hello!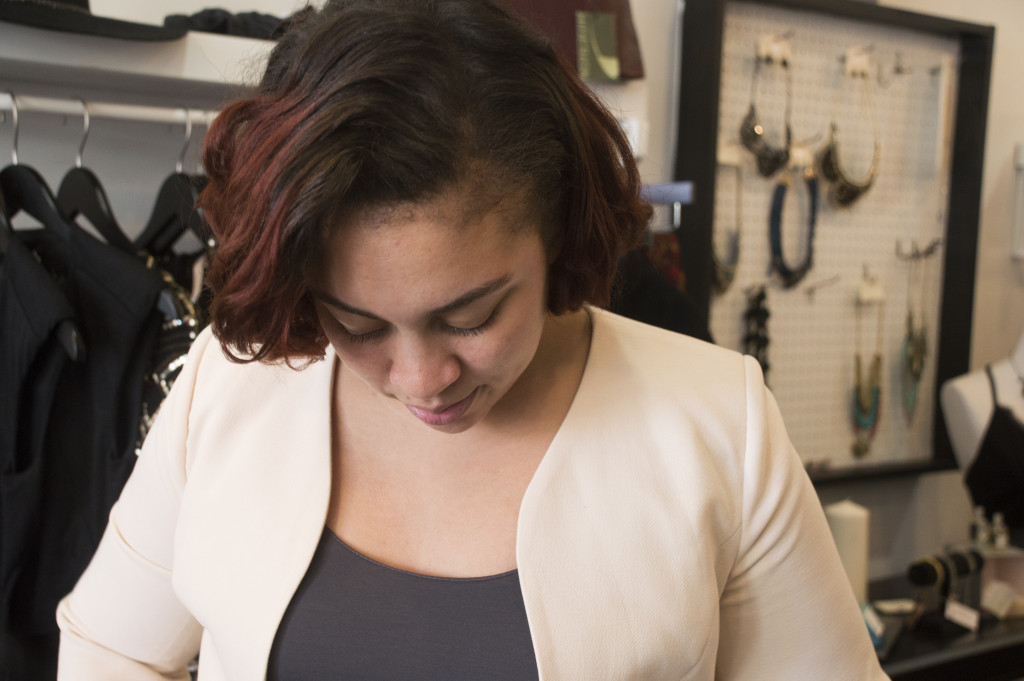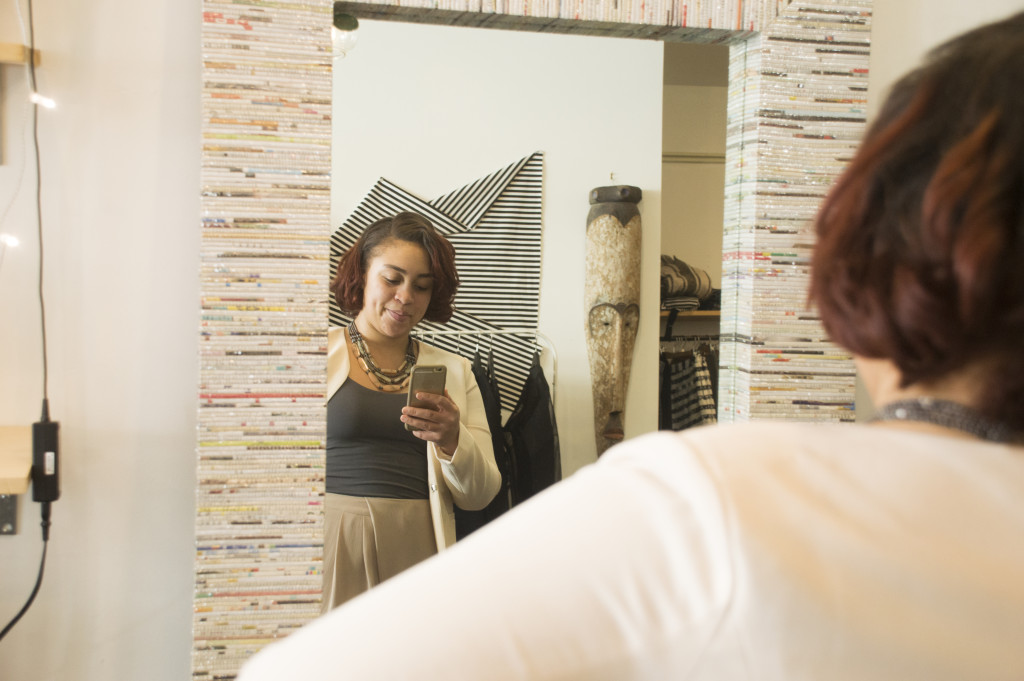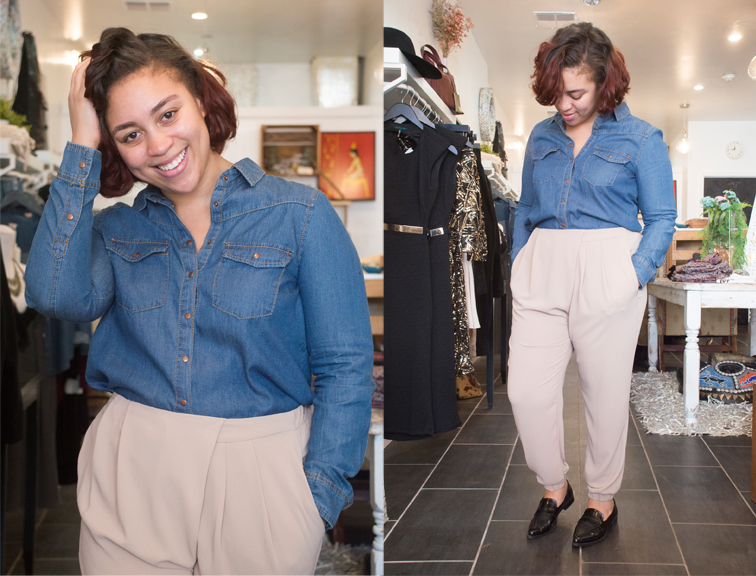 I like to think that I'm cut from a very different cloth because I value functional style (in other words being comfortable..lol) over the obsessive flashiness and face beat down to perfection kind of girl. I can't knock that if it's someone else's level of style and comfort but most importantly I know my body and what looks great on myself as all of us learn along the way. I'm also perfectly alright with not wearing high heels all the time either because personally they suck and will never feel as great as a pair of flats or sneakers to me (just my personal thoughts). But all seriousness a side, I had a micro fracture in my right knee that required a small surgery when I was in high school so my joint gets inflamed most of the time which is my main reason for valuing comfort over stilettos. Overall, it's best to wear what makes you feel stylish or sexy and Fason De Viv has a variety of styles for every woman.
Check out all of the latest styles at Fason De Viv:
228 Arch Street
Philadelphia, PA 19106
215-309-2275