In Featured Picture, from left to right: The Marie Dress, the Antoinette Dress, and the Hattie Skirt with a Knit sweater
Last week I was taking a walk through the Liberty Place shopping center when I came across this chic contemporary clothing boutique named ellelauri. I walked in to take a peak and was very pleased with what I saw and knew I would have to come back. During my second visit, Bridget, one of the women who works in the boutique, was able to show me some of their new pieces for the fall which incorporated black (a color you can never go wrong with) while elegantly taking it to the next level.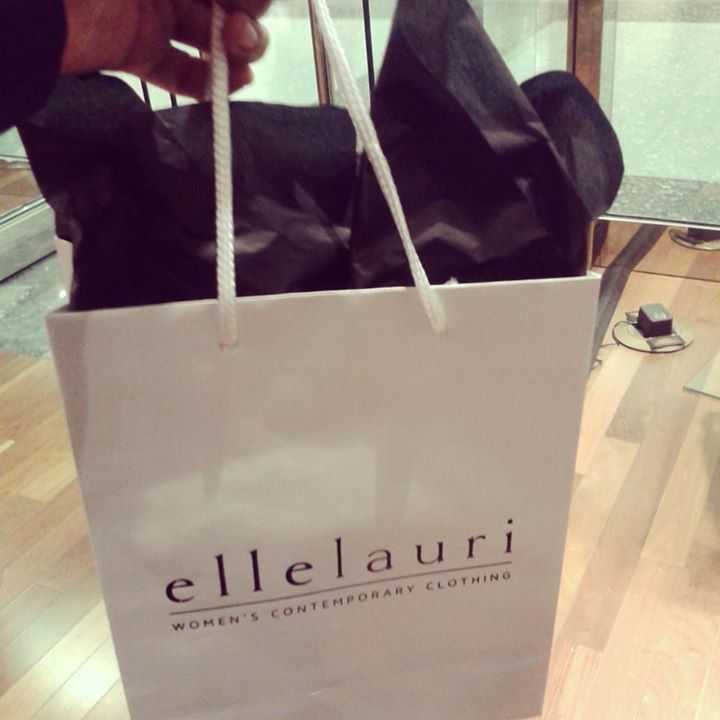 The floor mannequins were styled by mixing the dark hue with different textured fabrics or accessories. They displayed the Marie Dress, the Antoinette Dress, and the Hattie Skirt paired with a chunky knit sweater. The Antoinette Dress is Bridget's favorite piece. She likes the flattering effects of the lace details along the arms and mentioned how easy it is to pair the dress with leggings for another look.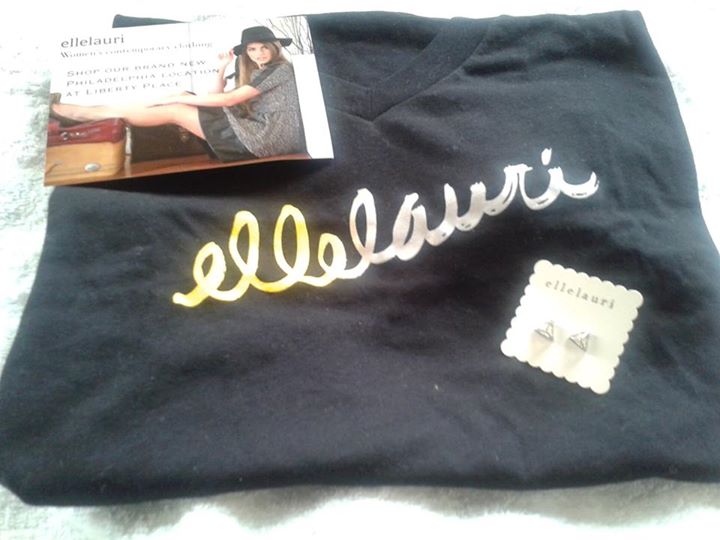 After having my chic fashion recap,  I was given a gift bag full of goodies: an ellelauri t-shirt, a 10% voucher, and a pair of silver stud prism earrings. I'm excited to come back for the boutique's launch event in a few weeks and to purchase the Gia Blouse in navy with the leather collar I've been eyeing. Check back soon for more details!