Disclaimer: From time to time I am given products in exchange for a review. Although products and items are gifted to me by brands/companies, this does not have any affect on my judgment or the Organix Locs brand. Therefore all written content is my opinion and voice only. 
Photo Credit: Anthony Jamill James (TheFashionableJoe.com)
I've been following Original Moxie for some time now and when I received an email from their Community and Content Coordinator, Crystal, about working with the Michigan Super Natural Hair Care brand I was more than honored! If your not familiar with Original Moxie you can learn more about the owner, Rachel Blistein, and the brand in my previous blog post by clicking here.
To get things moving a consultation was necessary in order for Original Moxie to provide me with the right products. By using their 3-D Diagnostic System, also created by Blistein, to determine one's density, degree of curl, and dryness, my hair is described as thick, kinky, and dry. With all of those characteristics identified my hair would benefit from the Extra Moisturizing line which caters to dry hair. In addition to reviewing the Get Clean! No-Foam Shampoo, Intense Quench Deep Conditioner, Everyday Leave-In Detangling Conditioner, and Lux Locks Styling & Shine I learned more about the company as a whole and each of the individual products from the informational packet I also received.
Along with the product review I will demonstrate my favorite protective hair style which is the two strand twists method. When I first started to wear my hair in it's natural state learning method saved my life! Even though most of the time people thought I was starting to loc my hair, two strand twists are a great way to retain moisture, length, and to achieve multiple styles whether you decide to keep your hair twisted or not.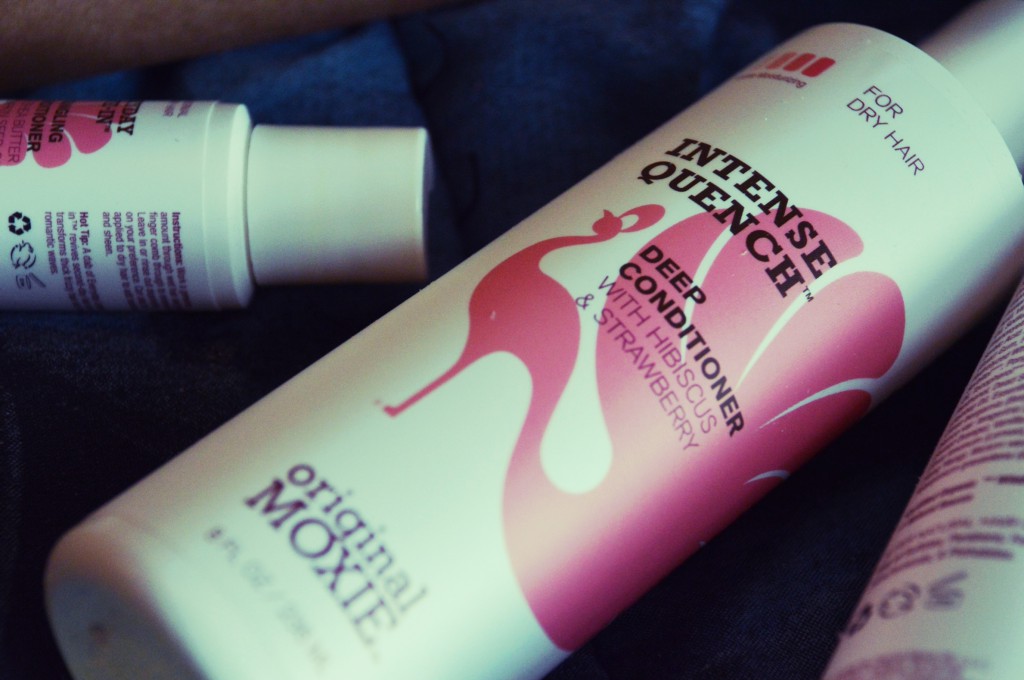 1. I cleansed my hair twice with the with the gentle and creamy Get Clean! No-Foam Shampoo. It contains Wildharvested Yucca, Soapnut, Organic Neem Leaves, and Karanja Oil. These ingredients help to cleanse the scalp while preventing disorders like dandruff , eczema, and psoriasis. I massaged the shampoo into my scalp and ran the product to the very tips of my hair in sections. Since the shampoo has no sulfates there was not lather (hint its name no-foam) so it may feel weird to someone who is used to the soapy suds when washing their hair. However, sudsy shampoos tend to be harsh on my hair and leaves it dry and stringy. With this no-foam shampoo my hair was completely cleansed and retained moisture during the process. The consistency is light but thick and creamy like a conditioner so it's definitely not your average shampoo. The scent was light and refreshing with a hint of spice to it as well.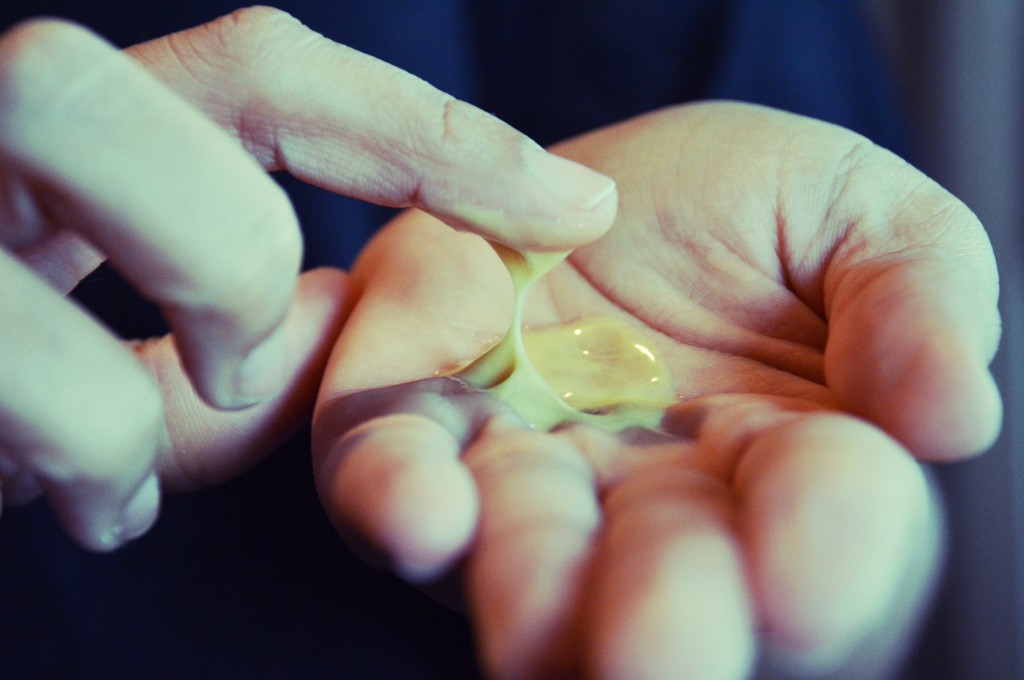 2. I conditioned my hair with the Intense Quench Deep Conditioner. The botanical ingredients in the conditioner are very potent so there is no need to sit for hours before it penetrates the hair (that's only if you choose to do so). It contains Hibiscus and Strawberries which help promote strong growth and a natural shine. I applied the conditioner to each section of my hair from the root down to the ends and took my time while finger detangling. My hair texture is very fragile when it's wet so I either detangle with my fingers or with a wide detangling comb and I always start at the ends and work my way up to the roots. The product provides great slip and stimulates the scalp and mind from the refreshing tingle to the minty floral aroma.
3. My hair was already sectioned during the shampoo and conditioning steps so I went ahead to prep my hair for the two strand twists. I applied the Everyday Leave-In Detangling Conditioner to the entire section of hair I am working on first for added moisture and to keep my curls knot free. It contains Pumpkin Seed Oil and Shea Butter for hydration.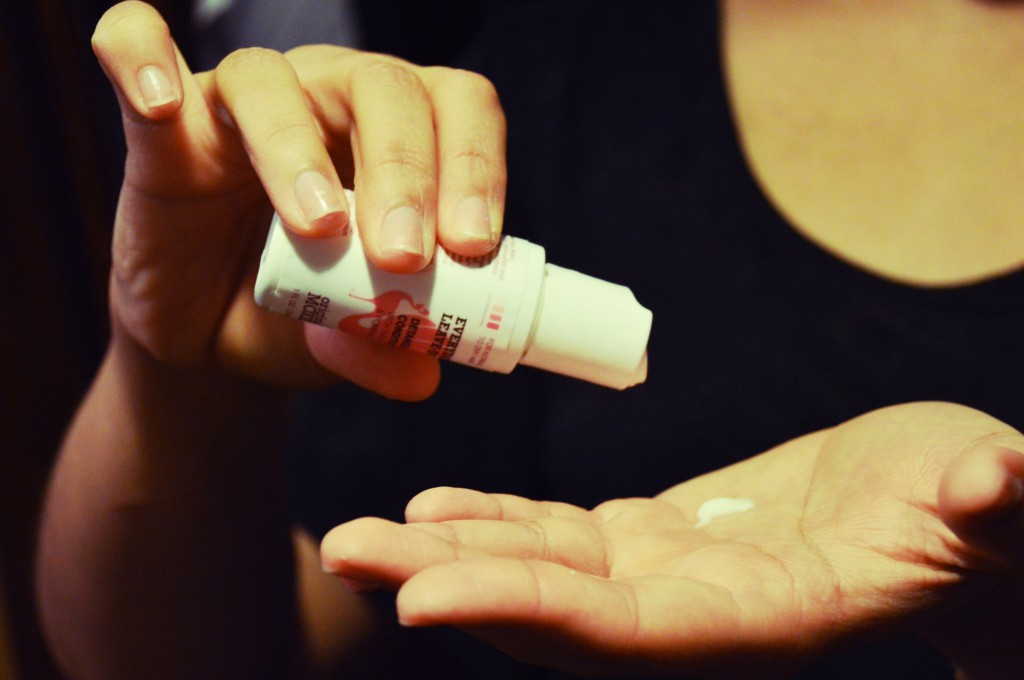 4. To create my partings and sections I like to use my fingers as a personal preference. I don't mind if my parts aren't straight but use a comb if you like clean partings. After making a vertical part I applied the Lux Locks Styling & Shine to seal in all the good stuff from the leave-in conditioner. This styling creme has Shea Butter and Ucuuba which left my hair shiny and moist with a firm enough hold to keep the frizz at bay.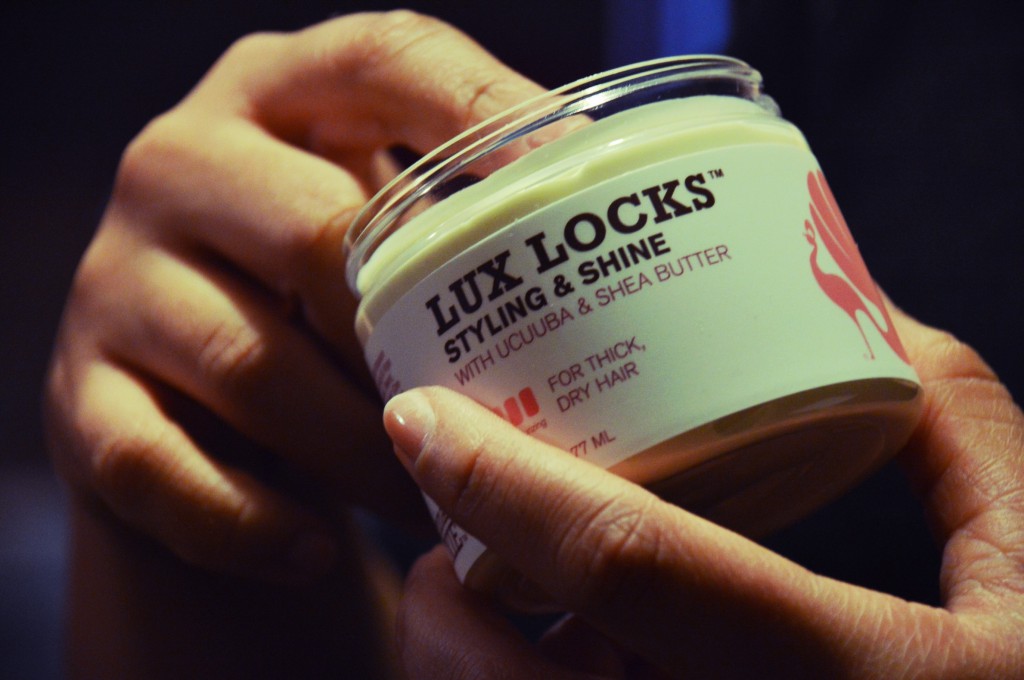 5. From the smaller sub section I picked up a medium sized section and dived it into two separate pieces to began my twist. With the two sections of hair in each hand, I overlaped the sections in a clock wise motion to create the twist affect.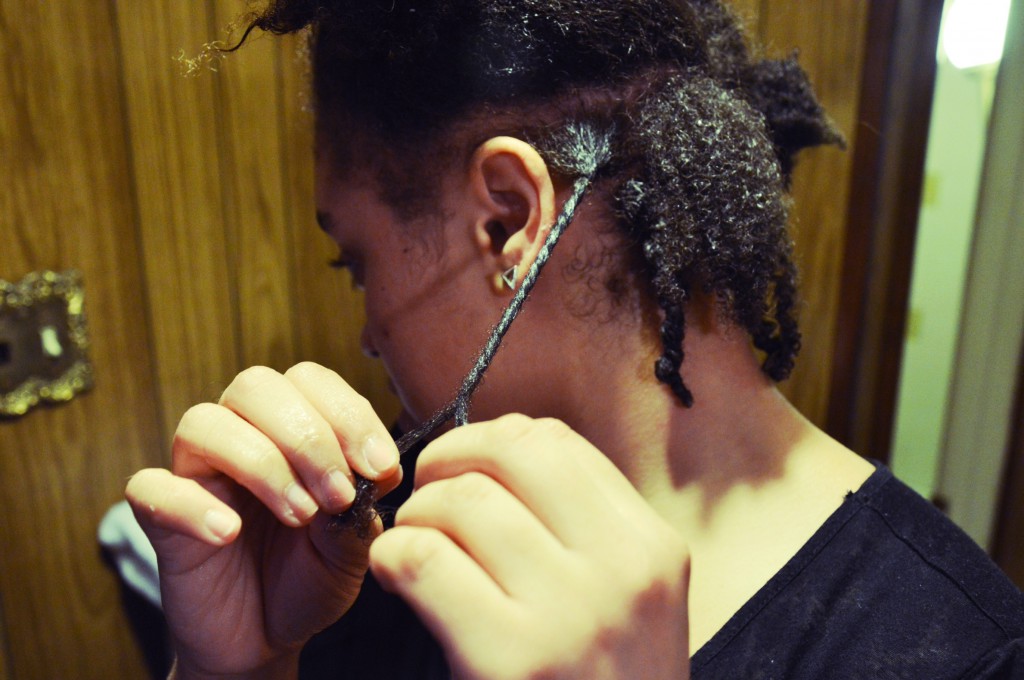 6. About half way toward the end of the twist I twirl the end around my finger to give a nice curl to it.
7. Repeat steps 3-6 until the entire head is complete.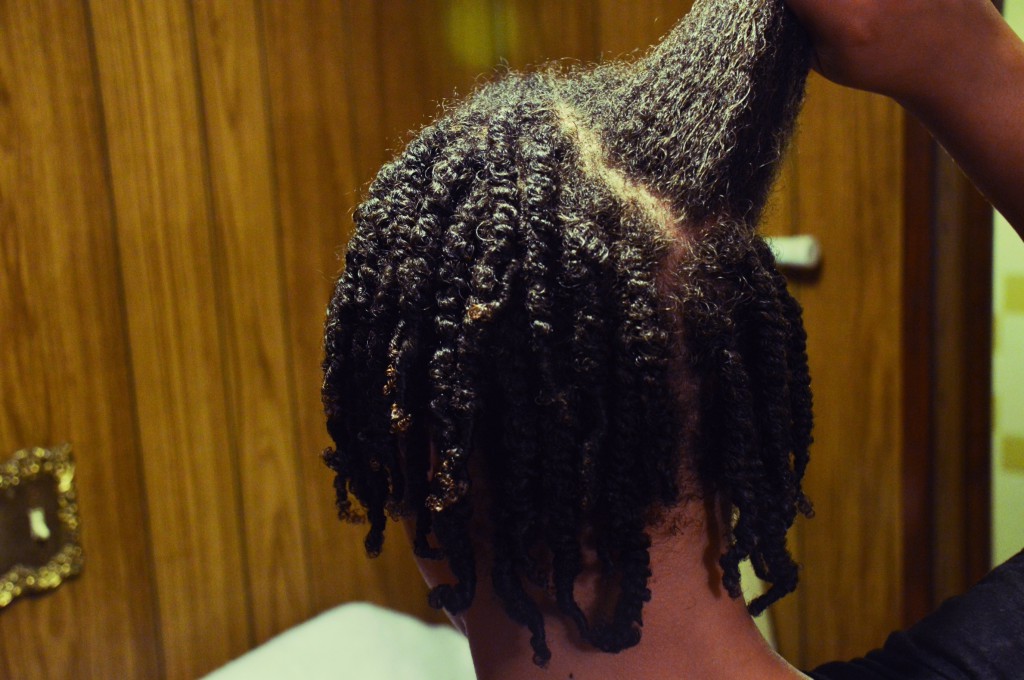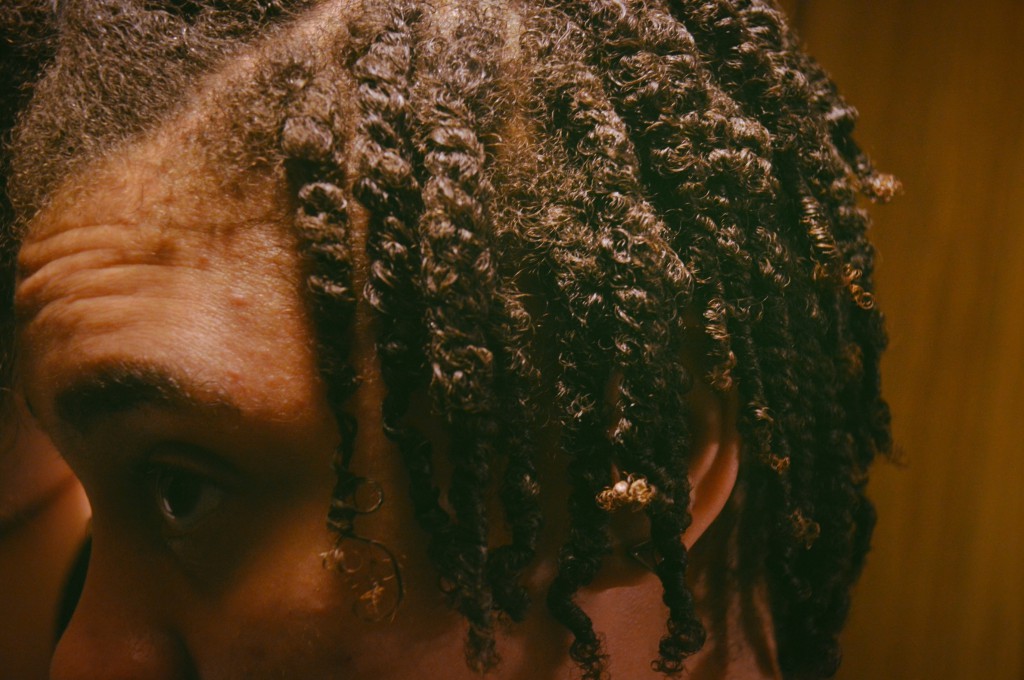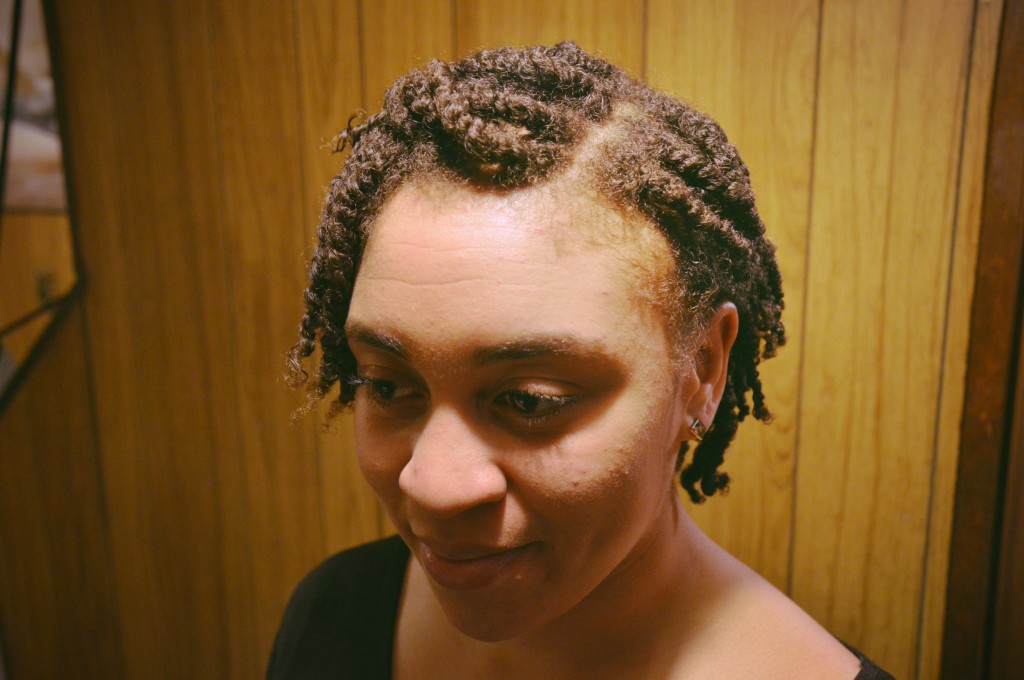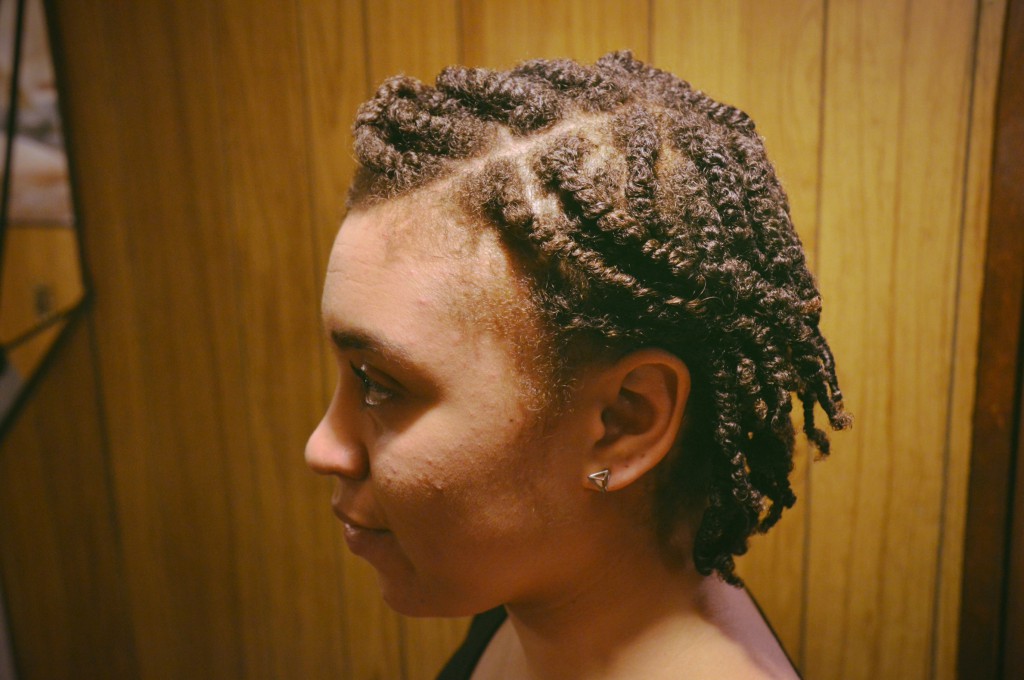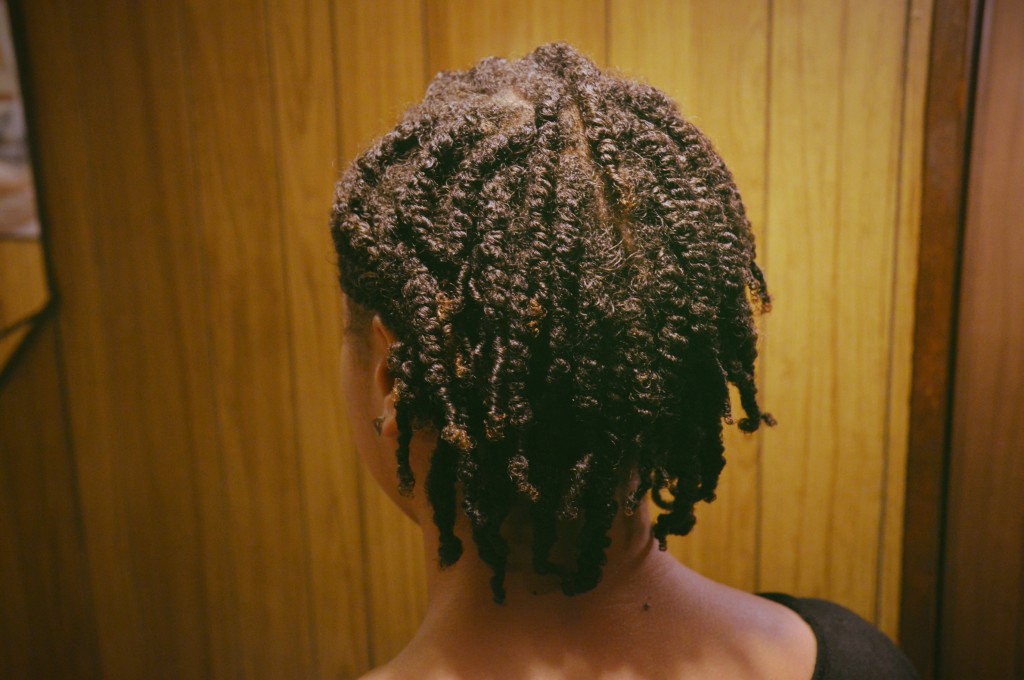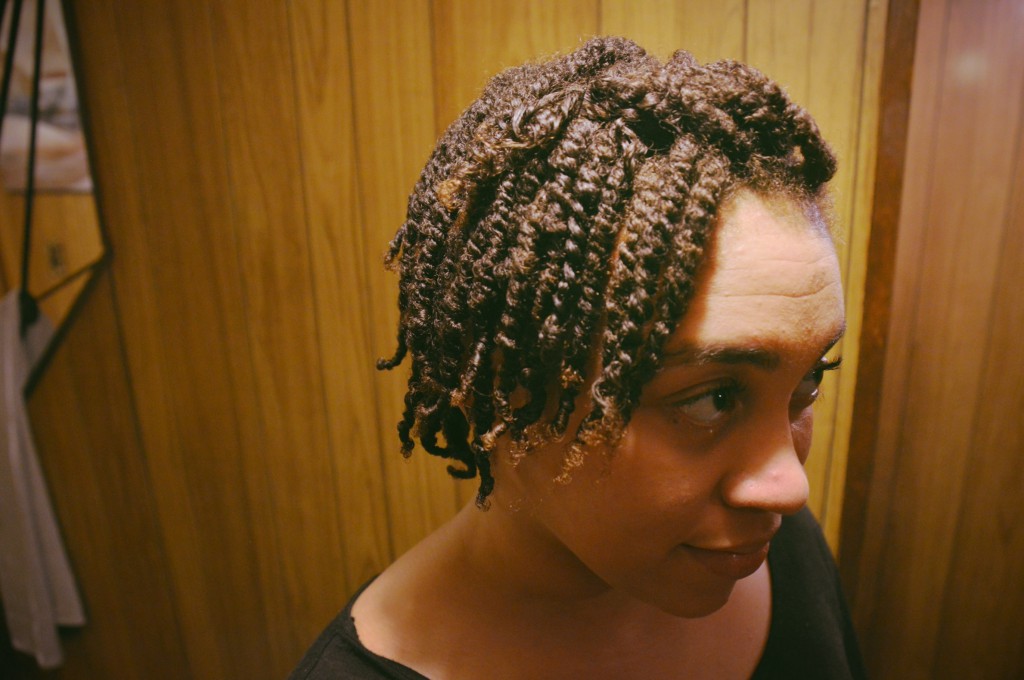 I have never used products with so many nutrient rich ingredients and using them all together gave my hair the experience of a lifetime! I highly recommend trying Original Moxie but be sure to use the shampoo in addition to the conditioners and styling agents for maximum results. If you have any allergies make sure you check out the ingredients first or try a sample size if your unsure about liking it. On a scale from 1-10 I rate these products a 9 following two thumbs up. Thanks again Original Moxie!