I first caught wind of this amazing cultural clothing boutique when I started working on South Street and found myself at their one year anniversary celebration earlier this year. Each time I go inside Mushmina I'm taken back down memory lane when I was a study abroad student in India for the first time. Although the Southeast Asian and African cultures differ, there are many similarities in their textile techniques, hand crafted accessories, and distinguished patterns.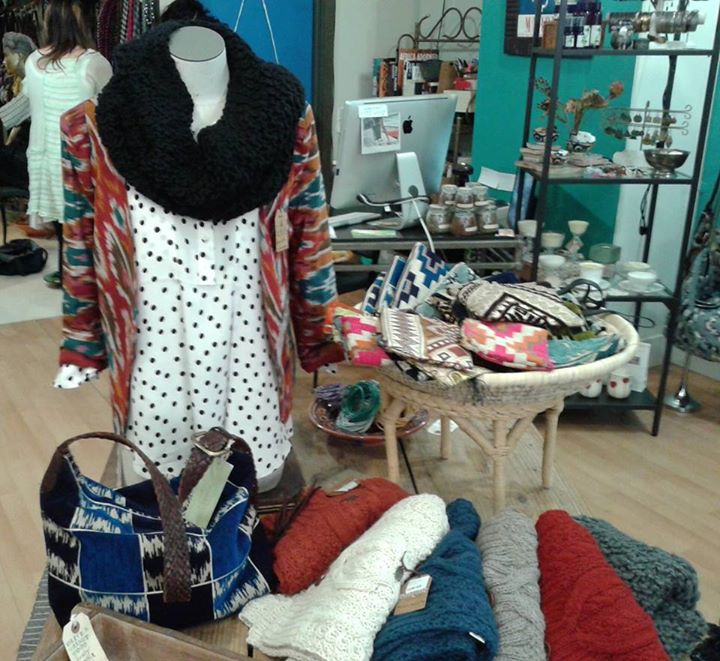 Mushmina was founded in 2009 by sisters, Heather and Katie O'Neill, who spent their time traveling and living in Morocco and Mali. After discovering the lack of employment opportunities for artisans to generate income using their craft, Mushmina was born "to create beautiful inspired products that have cultural integrity and soul." -Mushmina
Along with Mushmina's line of fair-trade products, the boutique also carries sustainable and eco-friendly brands such as MADE-BY, Odd Molly, and Prairie Underground just to name a few.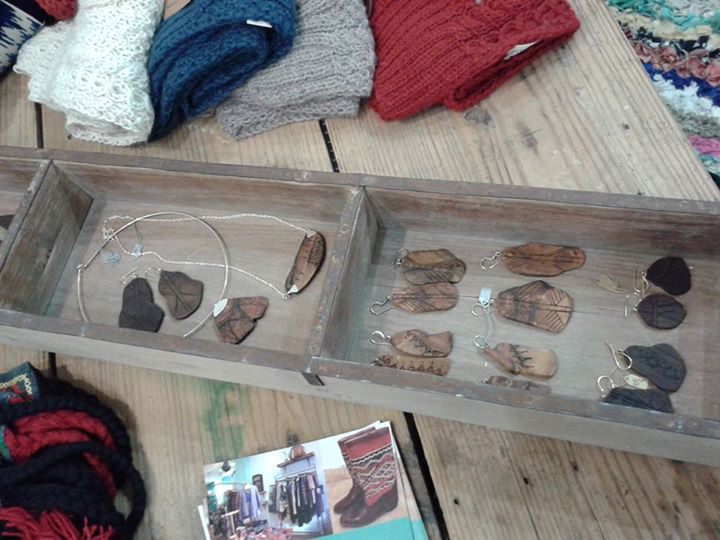 The Through the Lens in Morocco photo series was an intimate showcase of Heidi Roland Photography's work. The pieces placed strategically throughout the boutique captured Mushmina's process of art making and the country's beauty for everyone to experience. The viewers marveled over matted frames displaying colorful fabrics being intertwined with the Moroccan women and their lifestyle while listening to local artist Hector Williams play music on his handmade instrument made from recycled cigar boxes and hair pins. After talking to Heidi about her collection, she pointed out two photos she coined her favorite named "Zohra" and "Halima." Being in Morocco during Ramadan, the Islamic month of fasting, Heidi also experienced the breaking of the fast which is symbolized through her photograph.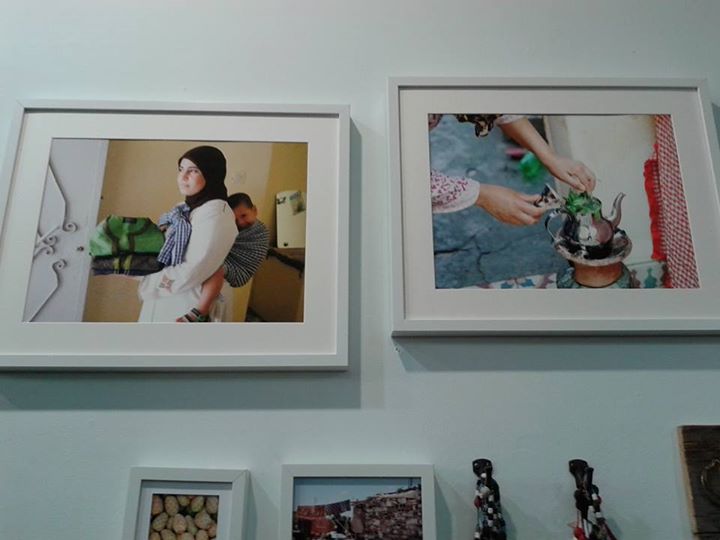 Top left "Zohra" and Top right "Halima"
This was also the perfect time to ask how the name for the boutique, "Mushmina," came about. And to my surprise, "Mushmina" happens to be a made up word Heather, co-founder and production manager, used as a word of endearment to call her sister Katie, co-founder and creative director, when they were younger. Now that's a cool fact to remember!
Throughout the day the crowd continued to sip wine and ate refreshments while checking out the photo series and latest fashion. Henna artist, Alima Umm Lam'yaa, was also there creating hand art for those who wanted to take home a piece of Morocco with them. It's always a cultural experience and a breath of fresh air when visiting Mushmina and I appreciate every moment.