The Macy's in Center City Philadelphia planned an inspiring and educational event on Wednesday just in time before the huge snow storm set in. With this month being February I enjoyed Macy's Celebrates Black History Month: Eras of Black Style. The reception was kicked off with music by Chelsea Green, the violinist, and the Green Project, a variety of appetizers, along with wine and cocktails.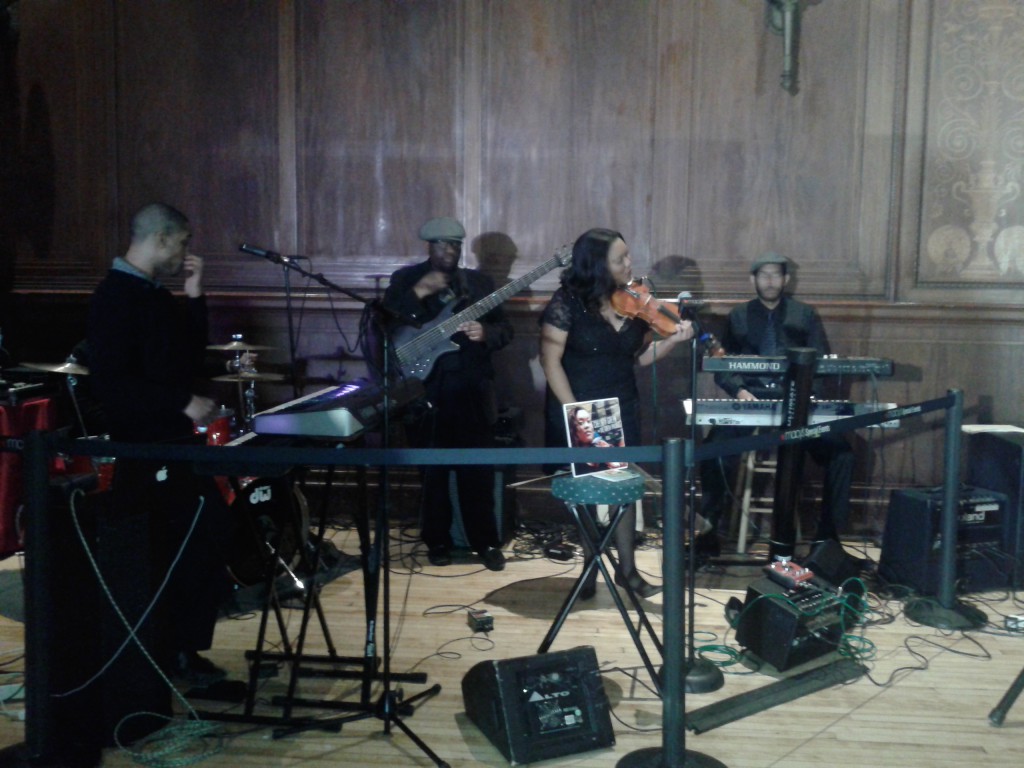 Chelsea Green and the Green Project
Radio One Philadelphia on-air personality, Dayana Williams, hosted the "in conversation" discussion with journalist and style expert Constance White and super model Beverly Johnson. There were so many beautiful women who came out to support the celebration of different ages, shapes, and shades. During the conversation topics were discussed like what influence African-Americans have on fashion, how the hip-hop culture helped to shape the fashion industry, reasons for the lack of African-American models on the runway and social justice issues like the Barney's profiling dispute against a Black consumer.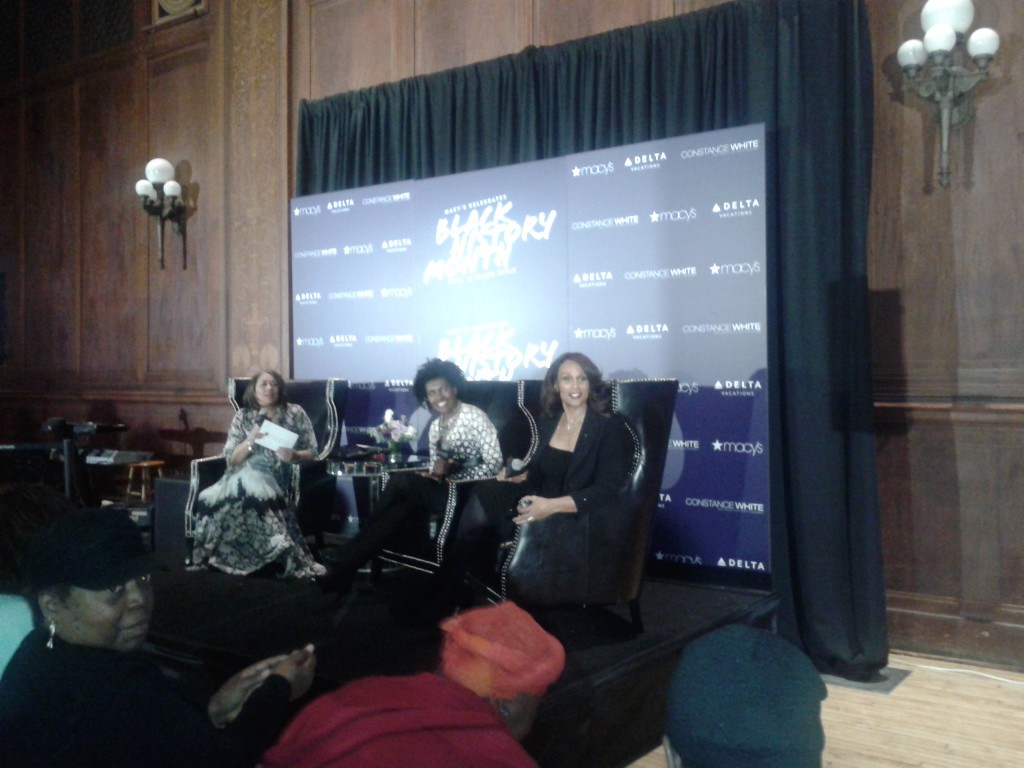 From left to right: Dyana Williams, Constance White, and Beverly Johnson
Beverley Johnson talked about when she decided to start her collection of hair extensions after seeing them as another form of an accessory for women. At first Johnson partnered with Korean investors but soon found her brand being limited to only Korean beauty supply stores and a certain demographic. Now she has created an e-commerce store to house her brand, BeverlyJohnson.com, and has also made the change to Indian hair for superior quality.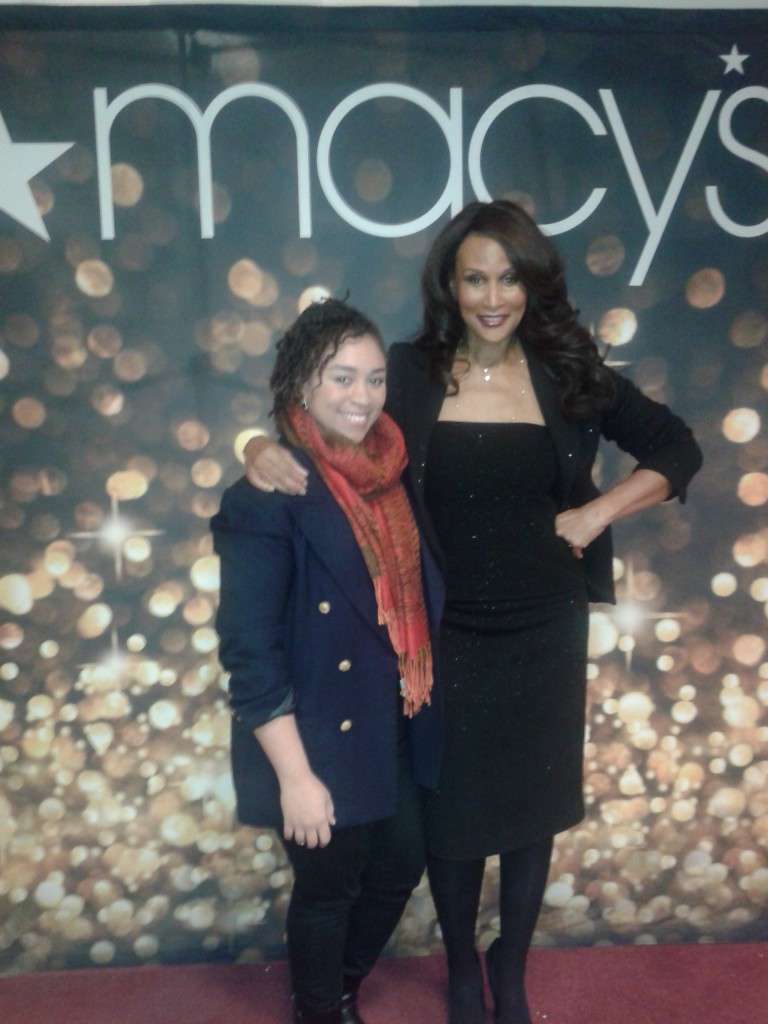 Beverly Johnson and I
In addition to a night of history, culture and appreciation customers who made a purchase of $50 or more the day of the event received an exclusive preview copy of the new book "Constance White Presents the Queens & Kings of Style." I went home with a new leather Fossil Wallet and the book preview. I can start my coffee table book collection for when I start apartment hunting!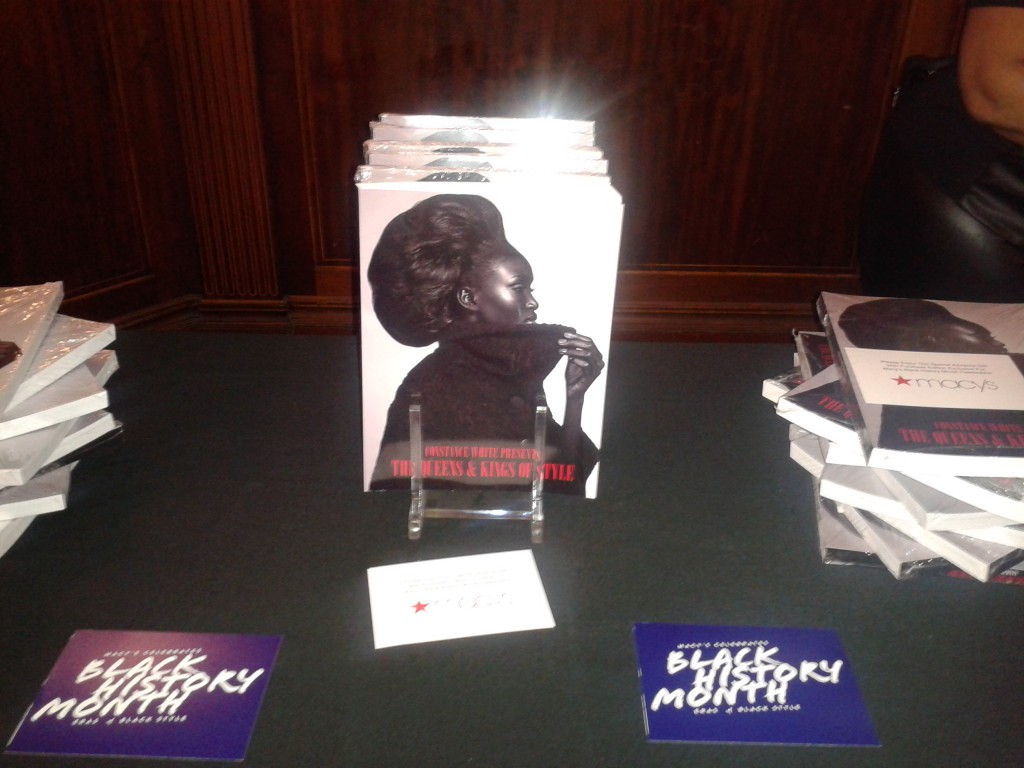 A sneak peak of the images from the book