"Instead of giving family and friends over-packaged, calorific chocolate eggs this year, treat them to a tasty selection of LUSH's new bath products especially for Easter. These little luxuries are much kinder to the waistline and the environment, as LUSH bath bombs, bubble bars and soaps are solid which means they are preservative and packaging free.  And to top it all off, LUSH don't test on animals, preferring instead to dedicate products to bunnies as opposed to testing on them…"
It's time to hop into spring with Lush Cosmetics that will leave your skin smooth, moisturized, and glowing while taking you back to your childhood memories from some of the candy inspired scents and Easter themed shapes. I checked in with the experts at Lush this month to see if they had anything exciting going on and that's when I heard the news about limited edition products arriving along with a few returning items that were back by popular demand! The Easter treats included the Bunch of Carrots Re-usable Bubble Bars (which came back from last year), The Immaculate Eggception Bath Bomb, Carrot Gift, and the Funny Bunny Knot Wrap Gift. I was even more delighted when Lush's PR allowed me to pick and choose some goodies to try. This was exciting for me since I never tried any of the bath products for myself, but I have purchased them as gifts for other people and they love them! I'm not sure why it took me this long to try them but I decided to choose a mix of limited edition products and an ol' time favorite.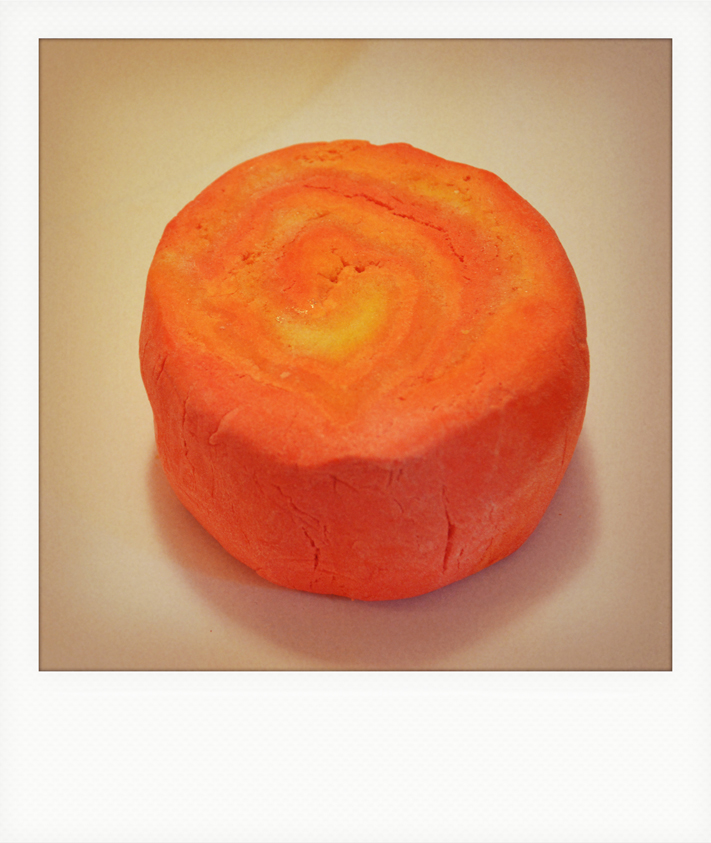 The Brightside Bubble Bar, $10.95, is back to join the all year round luxury bath bombs and melts. It has Sicilian mandarin, tangerine and bergamot oils with a squeeze of lemon. I cut the bubble bar into three chunks using a butter knife which wasn't difficult like I thought it would be. I only used one of the three pieces, crumbled it up in my bath water, and watched it turn orange while the aromas dispersed. I also have been dealing with these random dry patches appearing on my back and chest (I'm waiting to see my dermatologist to sort out the real issue) and after using the Brightside the itchiness from my irritated skin calmed down. It's invigorating but can work well for irritated skin due to the bergamot oil combination in the bubble bar.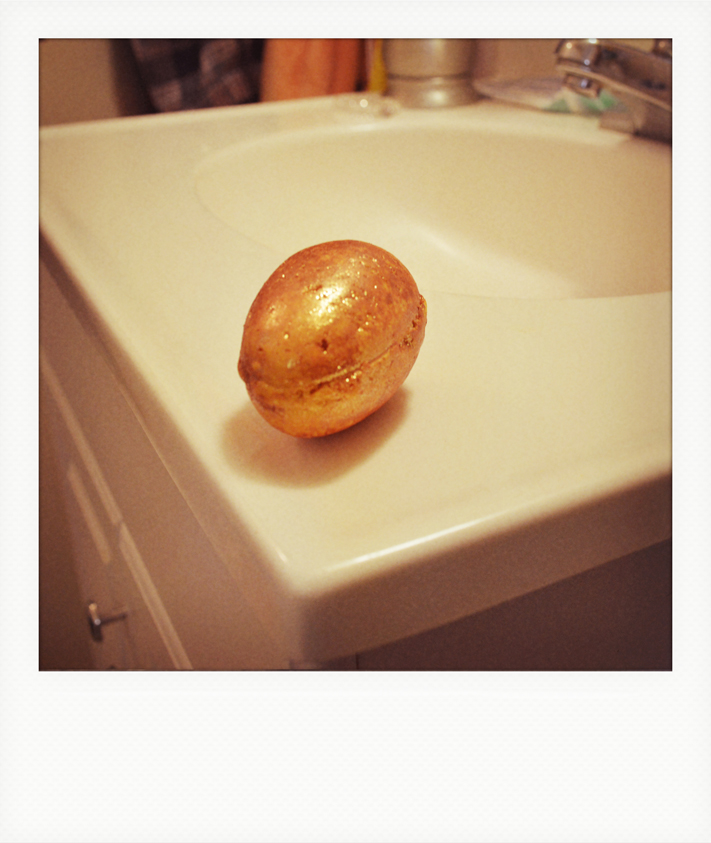 The new Golden Egg Bath Melt Bomb, $8.95, is an extraordinary Lush creation that combines a Bath Bomb and a Luxury Bath Melt together. The egg has a dusted golden exterior with coco butter and olive oil surrounding the fizzy Bath Bomb inside. I dropped the egg into the filled bath tub and it fizzed into a golden yellow color releasing a subtle honey- toffee aroma (The same aroma as the best-selling Honey I Washed The Kids soap!). After soaking my skin I had a golden glow, my skin was supple and moisturized to the MAX!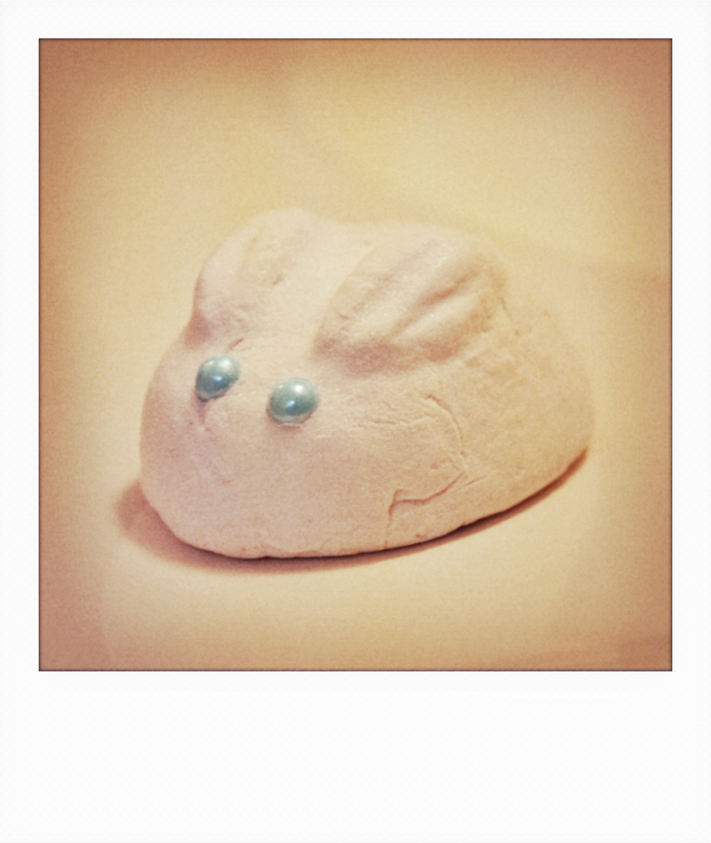 The new Bunny Bubble Bar, $6.95, is inspired by Alice in Wonderland and is packed with shea butter. I sliced the bar in half so I could experience the Bubble Bunny Bar more than once and that's when I discovered it had a violet interior. I crumbled one half of the bunny into my bath and it turned violet. The tiny pieces of flowers did catch me off guard at first but once I figured out what it was I didn't panic. Half of the Bunny Bubble Bar didn't create as much bubbles as the little piece of Brightside Bubble Bar. When using this I would use the entire bunny for the maximum results. I never soaked in flower petals before and that made me feel like I was at a spa but in my own home. The vanilla aroma was light, sweet, and left my skin nice and smooth.
The new Carrot Soap (price no longer listed) has a pretty strong aroma but once it's being used the scent is less over powering. The orange soap is made with carrot oil and has a shea butter center in the shape of a bunny hiding inside each slice. It also has fruity essential oils such as buchu, lemon and bergamot as well. The soap comes in a block form and instead of trying to suds up with the entire bar I sliced off a small piece. This makes it easy to use the soap for multiple purposes around the house. You can even take a slice of Carrot Soap on the go when you travel. While using the soap I could feel the velvety coating from the shea butter being rubbed into my skin. After using it my skin was a tad bit on the dry side so I followed up with a small amount of moisturizer. I do believe once I start to use the soap more often (and once my patches of dry irritated skin subside) I will see and feel the full effects of the Carrot Soap.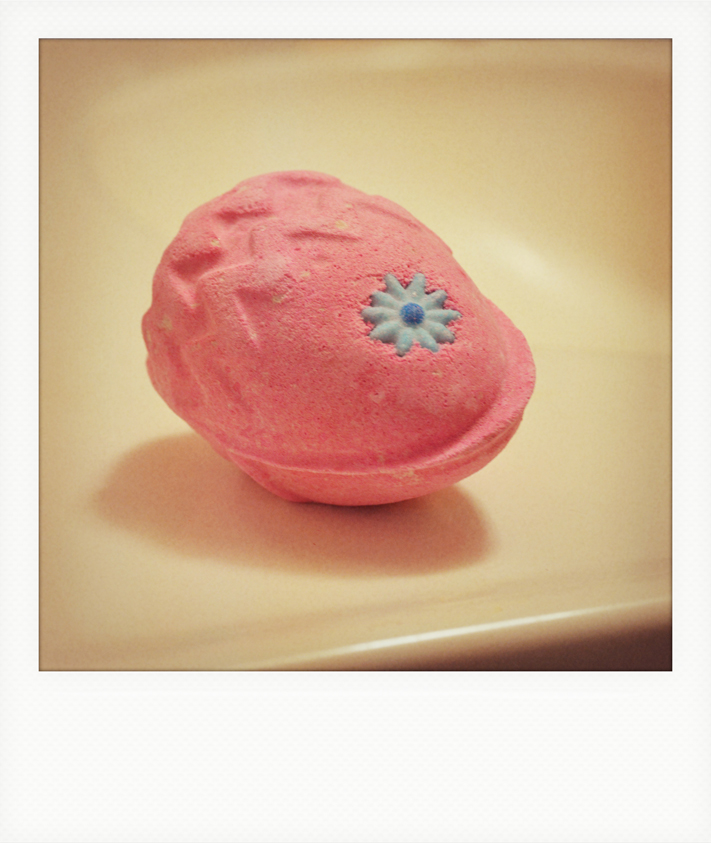 The Fluffy Egg Bath Bomb, $5.95, is an Easter classic. It smells just like jelly beans and the candy-scented fizzer turns the bath water bright pink. A cool fact about this Bath Bomb is that it uses a vegetarian musk (a cruelty-free synthetic musk) to give the egg its scent. The aroma was not my favorite in comparison to the other bath treats but it did leave my skin smooth and lightly scented. This pink shaped egg is perfect for kids and would make the greatest bath time experience.
Currently a few of the items I reviewed are out of stock online but you can always check your nearest Lush Cosmetics store for more selections. My favorite bath treat would have to be the Brightside and the Golden Egg because they are full of my most loved ingredients like coco butter and bergamot oil. All of the products listed above are also vegan so they will make a great last minute gift for an environmentally conscious friend as well. Enjoy the holiday and let me know which Easter limited Edition products you've tried!
Disclaimer: From time to time I am given products in exchange for a review. Although products and items are gifted to me by brands/companies, this does not have any effect on my judgment or the Organix Locs brand. Therefore all written content is my opinion and voice only.
Photo Credit: Anthony Jamill James (AjsCulture.com)