OrganixLocs and  RuggedlyGroomed made our first Philly Natural Hair Show appearance! There was plenty of entertainment for everyone including a live performance by Vivian Green along with stylist hair battles, workshops, and don't forget the vendors and amazing products to purchase or freebies that were given out. Take a look at the YouTube video and cool photos by Aj himself to get the full experience in case you missed it this year.
Babe was on the Naturally Liberated: Men Who Love Their Women Natural discussion panel with two of his buddies Lamont Dnyc and John. The next time these men host a panel they are going to need WAY more time to cover all of the basis because they were prepared to get down to business. We value what the men in our community have to say and what they think so we have to be supportive of our fellas right ladies!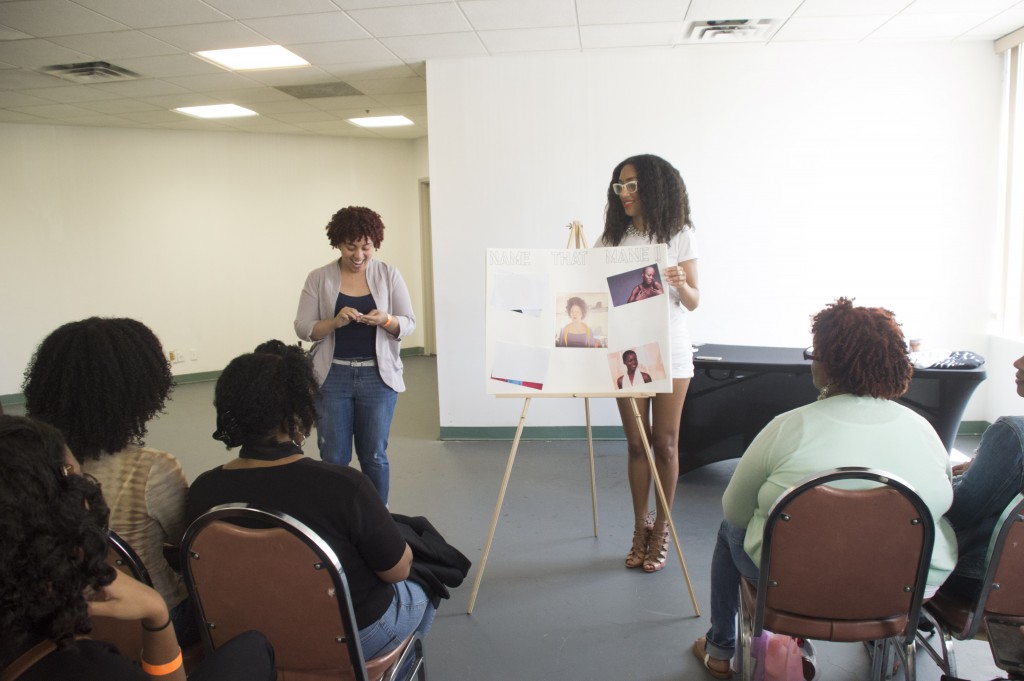 Not to long after the men's panel it was time for my first workshop with Real Food Chef Samantha Carrie-Johnson. For our Science of Natural Hair session I focused on the cosmetology aspect to explain what is hair, and what determines how curly or kinky our hair becomes (I had to take it way back with the poster boards and imagery!). With Samantha and her plant based and organic food expertise she talked about how to use fresh ingredients for your hair + body and even touched on healthy detox options that the attendees were curious about.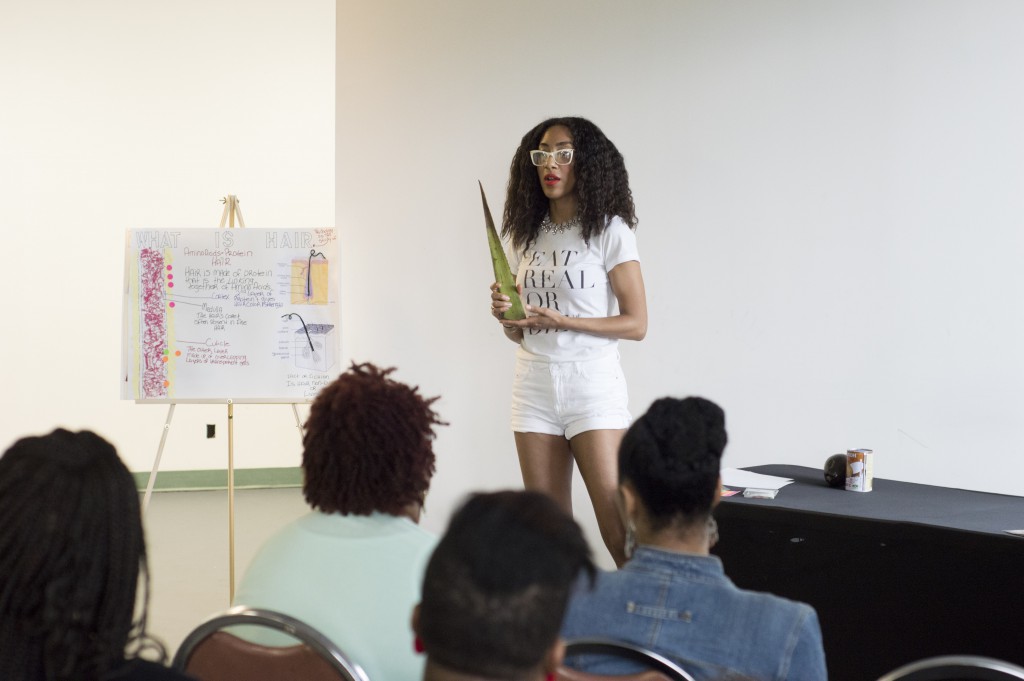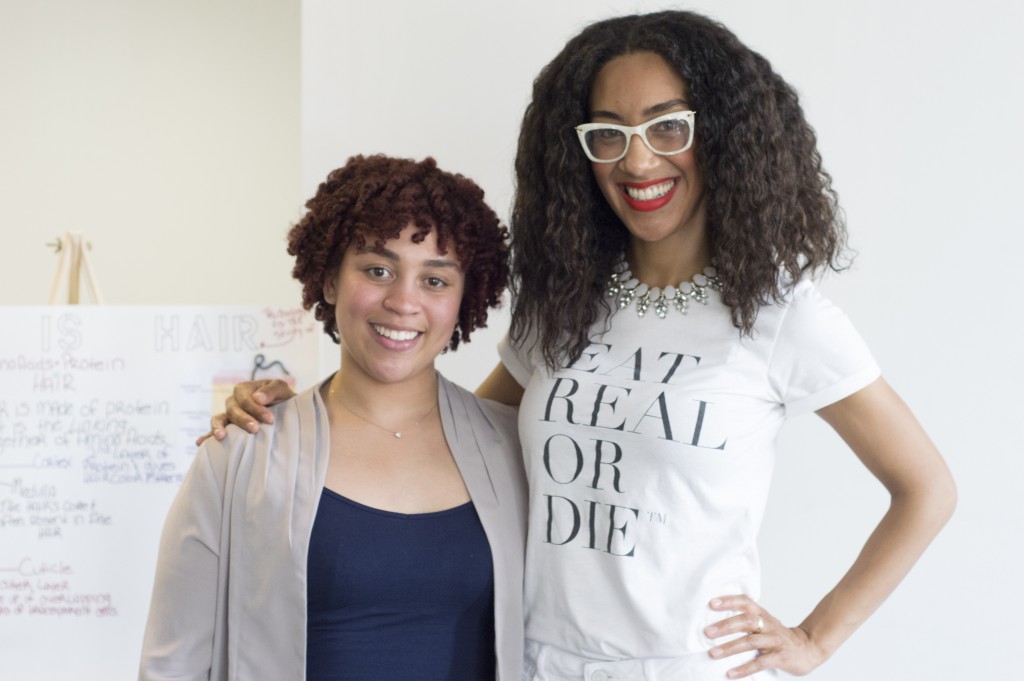 Samantha rocked her lengthy braid-out while my complimentary bouncy spiraled rod set was styled by the on demand natural hair care service Tressenoire.com. They come to your home or office and everything to style your hair; be sure to check them out 😉
The last leg of my experience was on the Bloggers Spotlight  panel moderated by my Philly curlie Julie of Juboolee.com with myself, Atiya of The Social Arena, and LaNeshe of Nesheaholic. I definitely learned a trick or two from listening to these lady's hair journeys (especially ABD=ALWAYS BE DETANGLING!). What can I say I'm always learning something about my hair and I'm sure that's true for everyone.
To bring the natural hair experience in full circle that weekend Aj and I were invited to a media brunch hosted by Ms Vaughn TV and Dark and Lovely to talk about the blogging industry and products for natural hair. I even have Dark and Lovely's newest LOC products to try; my hair will be very excited 🙂
If you made it to the Natural Hair Show what was your favorite part and tell me what would you like to see next year at this big event!