I ran into some information about an amazing beauty resource for women. If you've heard of the Myavana app and have already downloaded it then consider yourself a beauty techie! If you have no idea what I am talking about then you can learn more about it below because I like to keep everyone up to date 😉 Earlier during the spring time I was flipping through the pages of Black Enterprise's March issue and read an article about a start up technology company created by a group of women scientist and engineers. The co-founders of Techturized Inc., Candace Mitchell, Chanel Martin, Joy Buolamwini, and Jess Watson, won the 2013 Blacks in Technology Business (BiT) Pitch Competition at SXSW Interactive for combining technology and science to transform the hair industry for African-American women.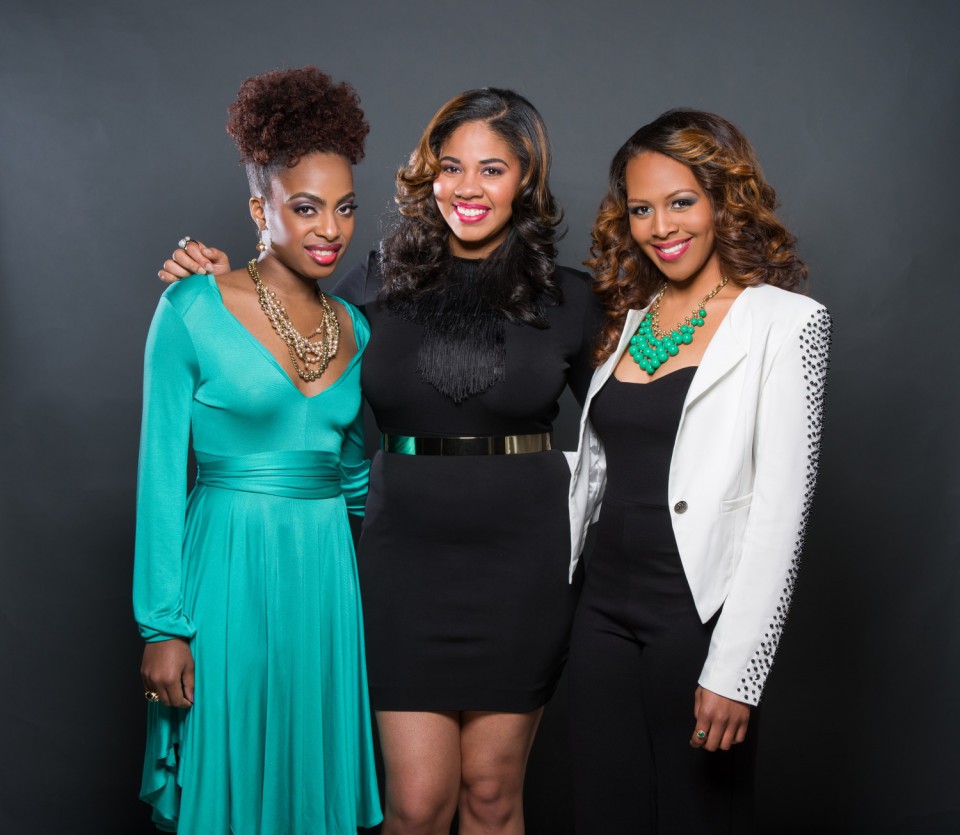 Three of the four Techturized Inc. founders: (from left to right) Chanel Martin, Candace Mitchell, and Jess Watson

Well on December 23, 2013 Myavana, which was formerly known as MadamYou, was launched. It is a platform used to share advice and comments about all things hair and beauty and is the first and "the only hair and beauty app designed to help Black women find the best hairstyles, tips and local stylists no matter their hair texture"– Myavana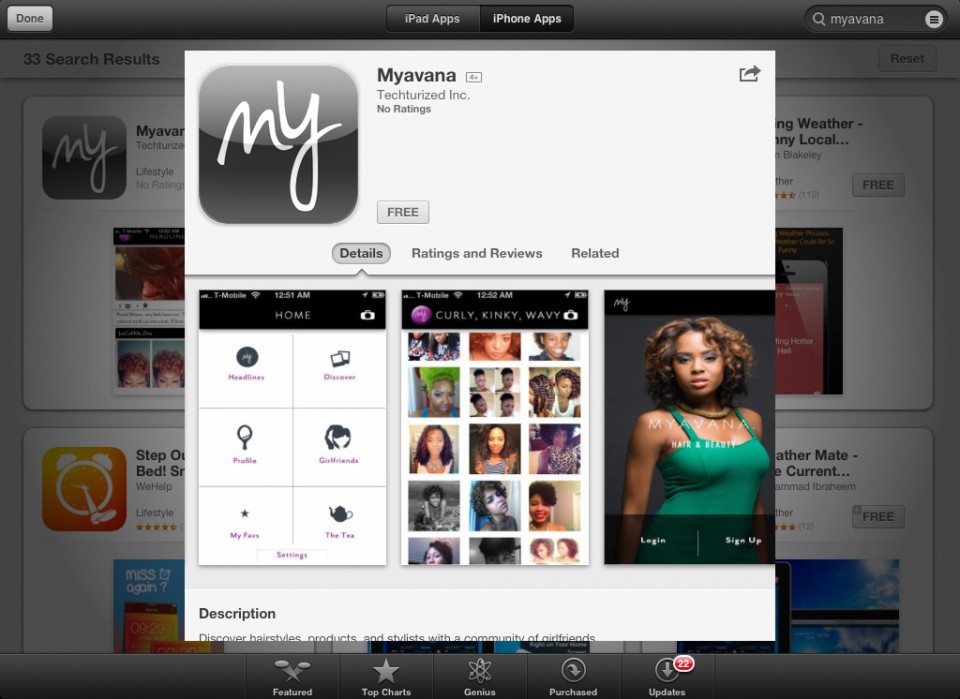 "Myavana encourages women to form communities based on hair texture, desired hairstyles, or geography. Users can upload hairstyles, share beauty tips (including information about styling products and preferred salons), and styling techniques. Users can follow desired hairstyles by "Girlfriending" users who post images with that style. Each time a user accepts a Girlfriend request, the community can follow that user's hair journey and learn her secrets to hair nirvana. Myavana supports its communities with tools that will best fit the user's lifestyle and hair needs including access to the best bloggers, youtubers, shampoos, conditioners and stylists. Chief Beauty Officer Chanel Martin notes, "We understand that that in order to get that perfect style, you need the right products. Myavana is the place to get up to date styles and product information to ensure that everyday is a good hair day!"'-Myavana
This idea is brilliant and it's great to have a resource as advanced as the Myavana app to help women avoid a lot of the bad experiences and horror stories we encounter when it comes to caring for natural and chemically treated hair. This also makes finding specific information, like natural hair salons much easier (trust me I know how difficult and painful it can be to find a great stylist). On the flip side, the brand changing its name may be somewhat confusing but we'll get used to it. It's best to make major changes like that in the beginning stages of a new business rather than later. Besides the logo remains the same it's just the name that's different. The app is free of charge but is currently only available for download for iOS devices through the Apple App Store. That's great for the iPhone users and saddening for the Andorid users like myself who have to wait until Spring of this year for Myavana to hit the Google Play Store. Until that time comes I will wait patiently but I will keep everyone informed once the date drops. Techturized Inc. has my full support and I look forward to seeing great things develop from these entrepreneurial women.