All images captured by @TheOliveWave
Now the weather has started to make sense of itself, I can finally shed a few layers of clothing in exchange for a sunny day. Besides, my last style post was back in January so it's long overdue…don't you think? But you might also be wondering what the heck does "Fourth Day + Denim" even mean? NOOooo it hasn't been four days since I last washed my jeans– although you do get better results from washing your denim less often– but denim is my favorite piece of clothing to wear so that's part of the reason. The real kicker is that the day I took these photos, my hair was a fourth day-old re-twist that I had set earlier in the week. I never really do like my hair when it's freshly done because it's just to neat for me. I LOVE messy, unintentional hair that sits all over my head after the wind blows it all around my face. It takes about 3-4 days for my fro to get massive like this! I literally wake up with a different form of a hairstyle every morning because naturally curly hair creates a new personality daily (I know you ladies know what I'm talking about)! A big curly fro, high waisted denim, and a distressed t-shirt just sounds like all of the good things in life meshed together. How could I couldn't go wrong!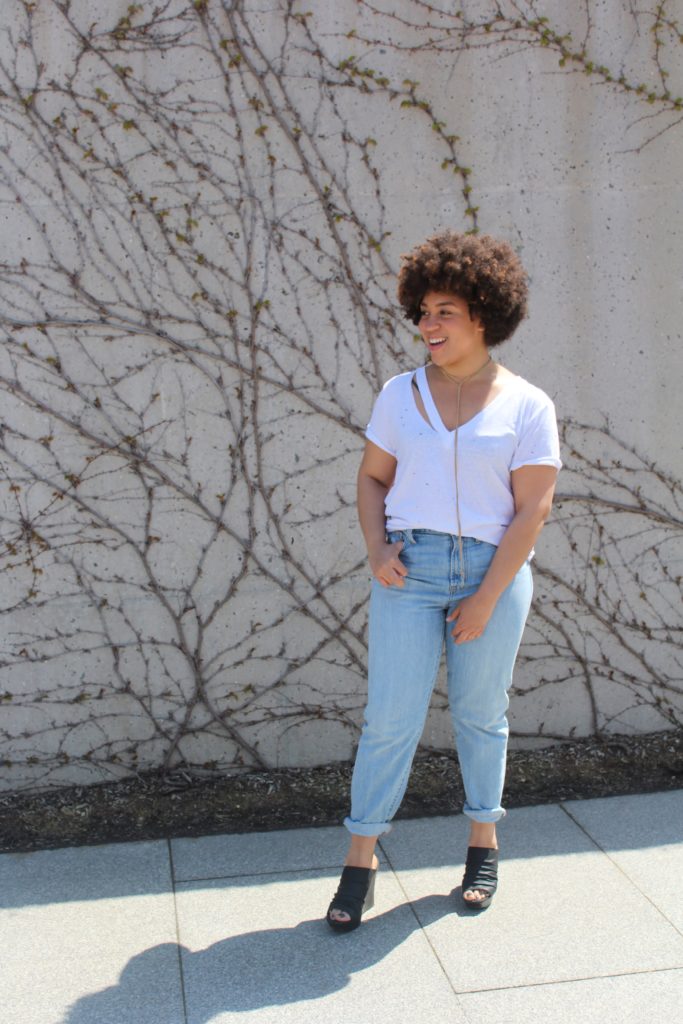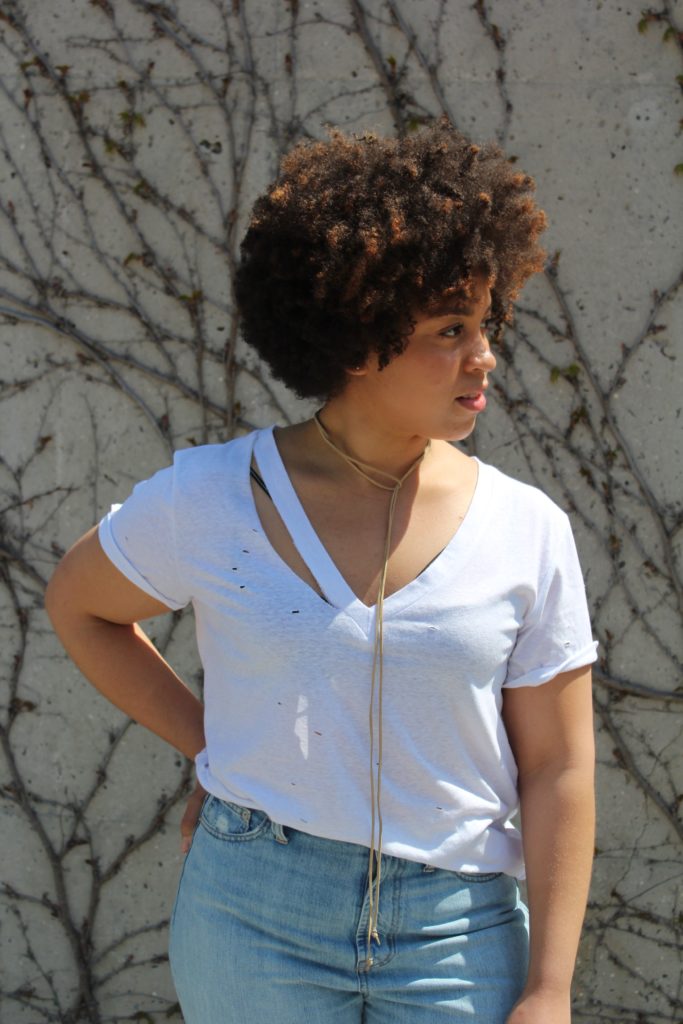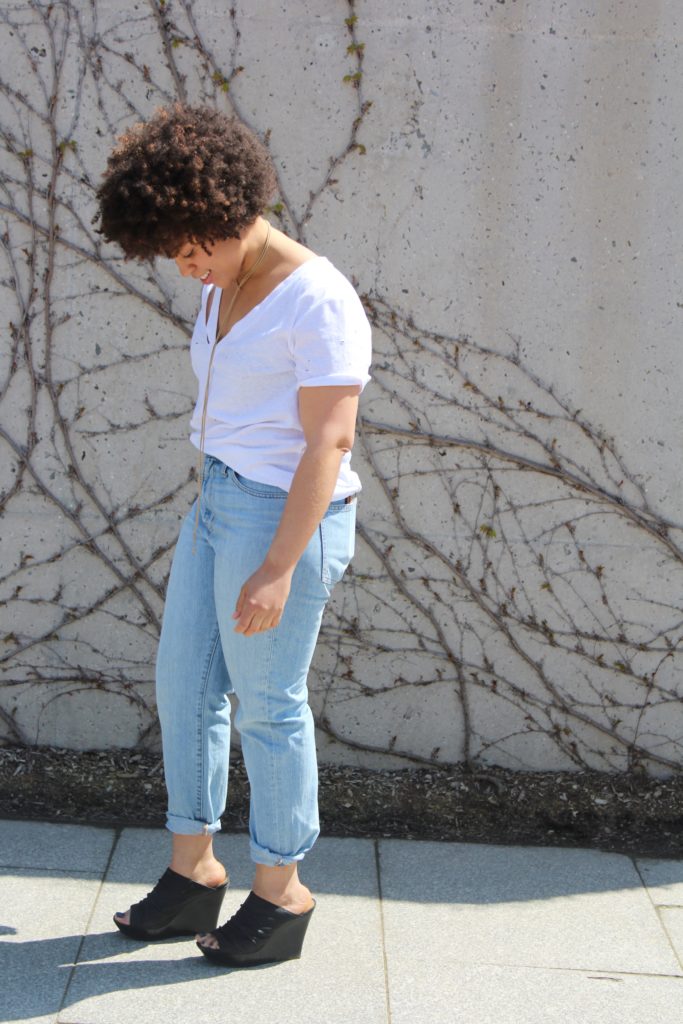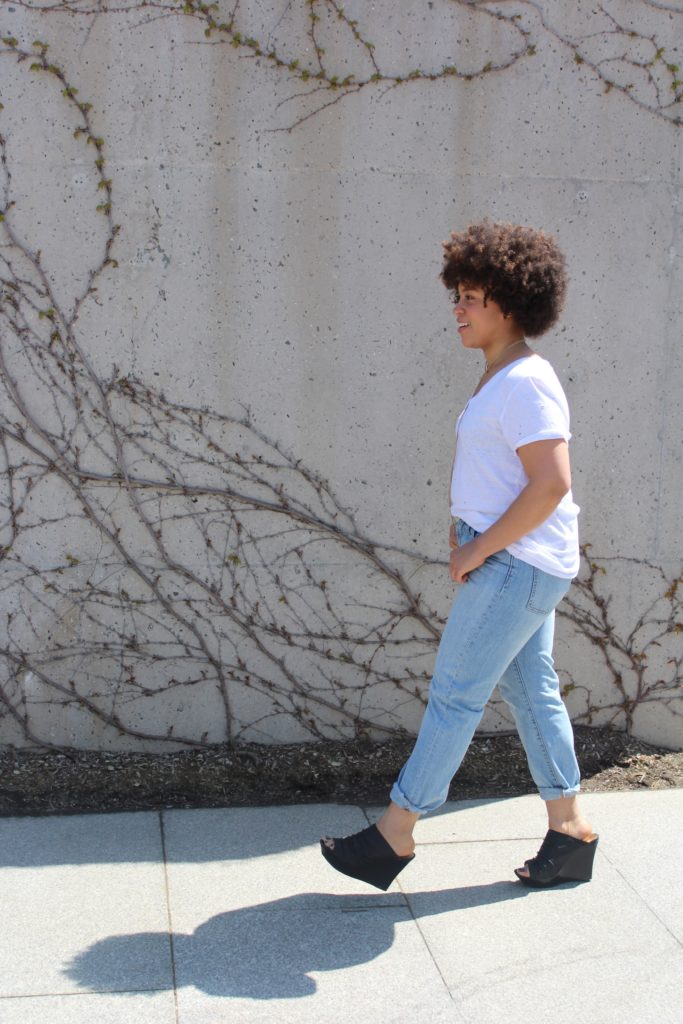 The Slit Pretty Distressed Tee was soft and stretchy but the subtle distressing on the shirt made something so simple have more character and flare. I did end up going with a size large for more of an effortless, yet slight, oversized look and I was happy about the fit as well. The split detail in the V-neck was the best part about the t-shirt because it's easy to play around with different bralettes for a sexy peek-a-boo effect. I recently started wearing Madewell denim jeans and now I will never ever want to purchase any other brand. There are so many styles and fits to choose from and the denim quality is top of the line. They really capture the artful, cool, sexy, tomboy, unexpected, and effortlessness with their denim and everything else that goes with them. The Perfect Summer Jean is a 90's inspired denim that fits true to size (since the 100% cotton fabric doesn't stretch or retract to its original form like the other stretchier denim styles) and rises 11 inches towards the waste.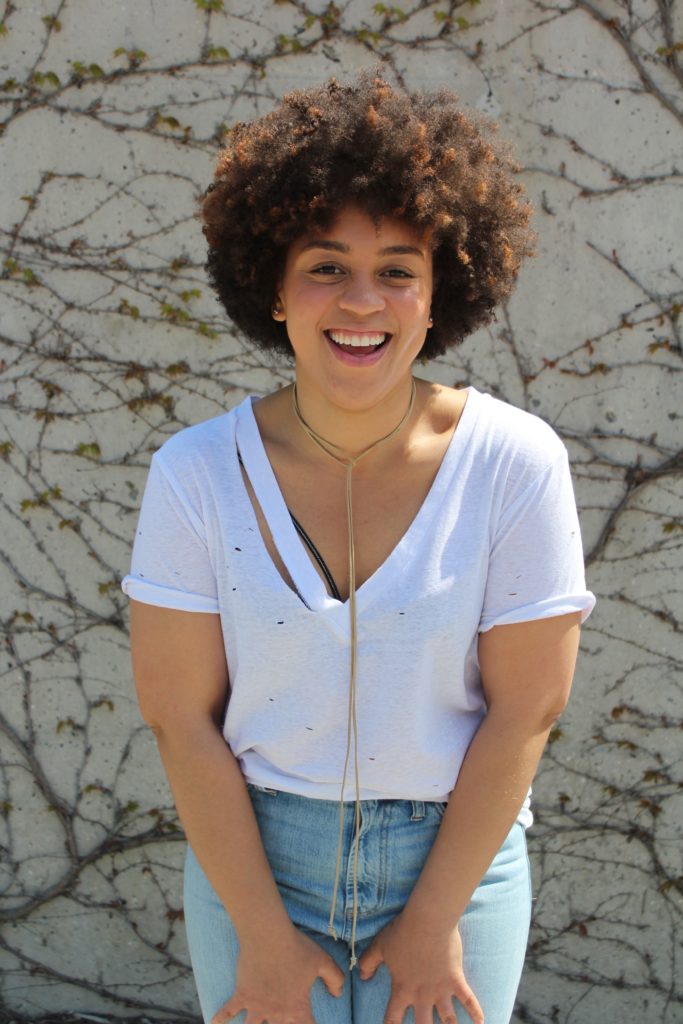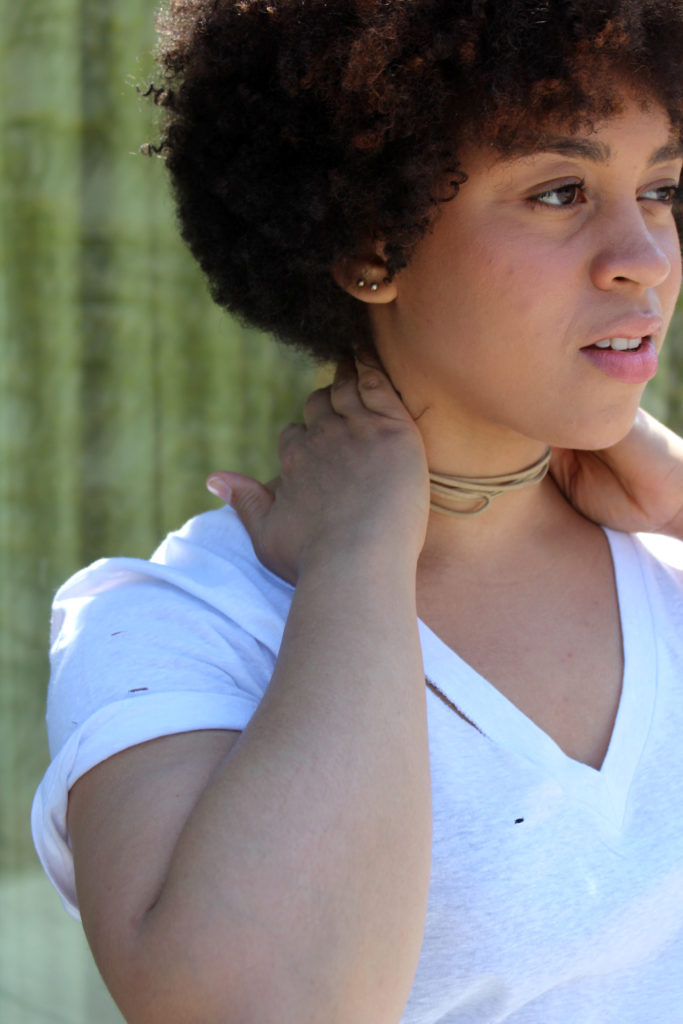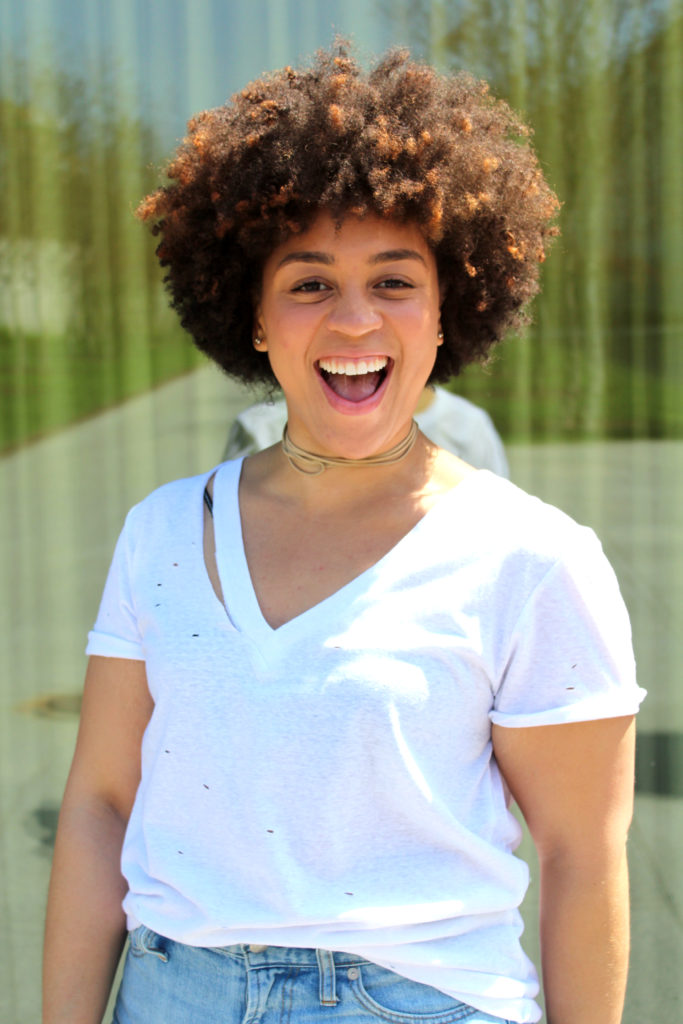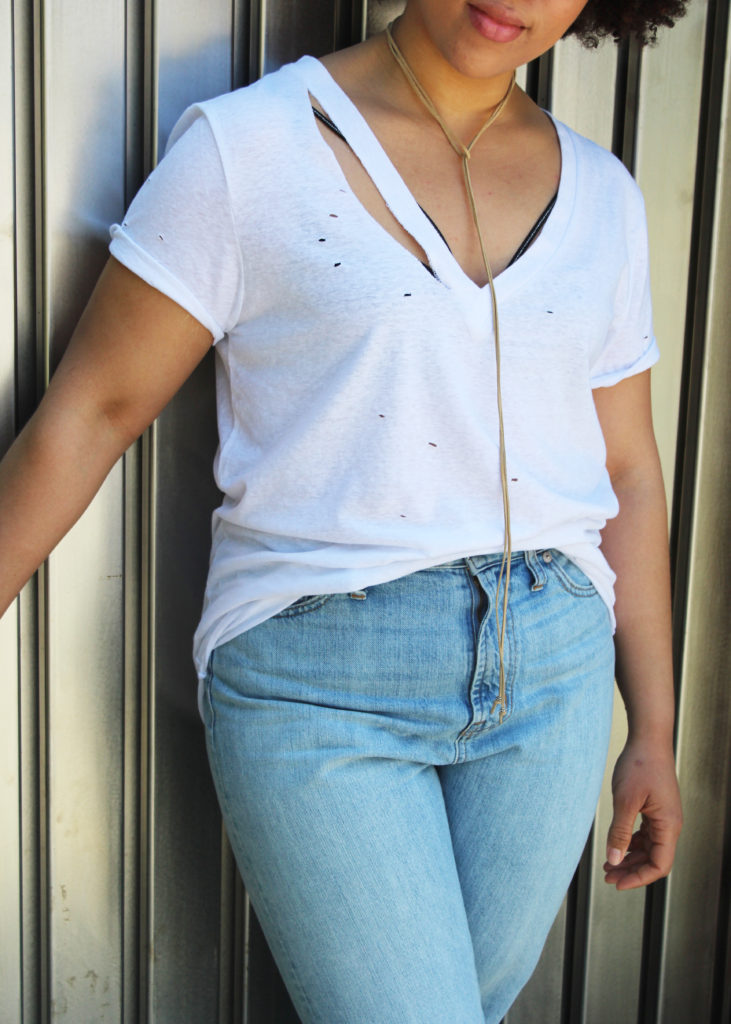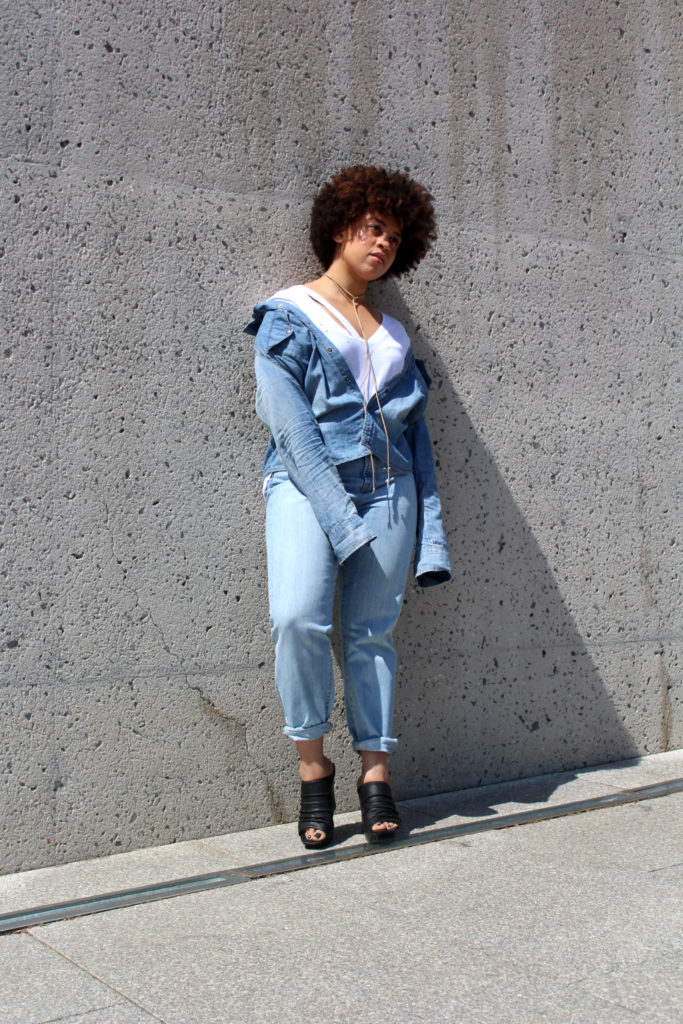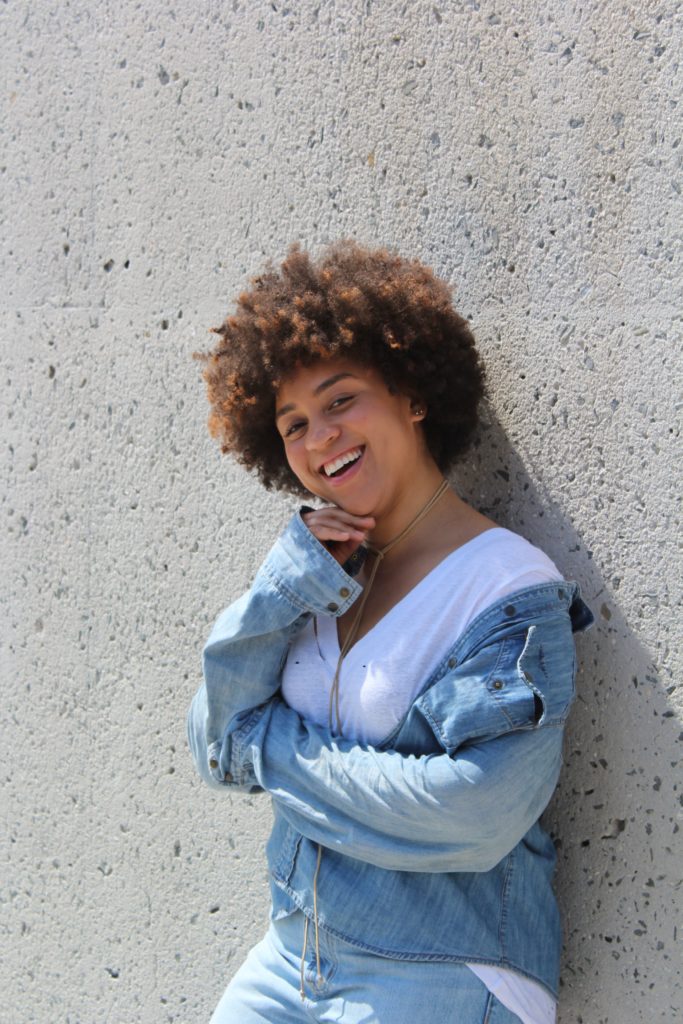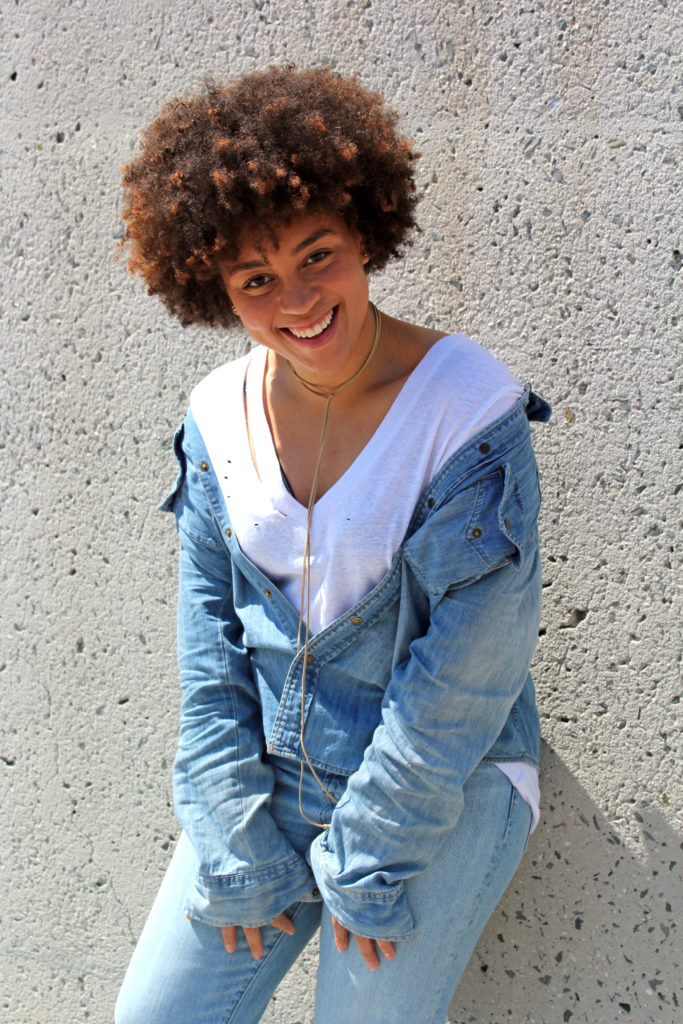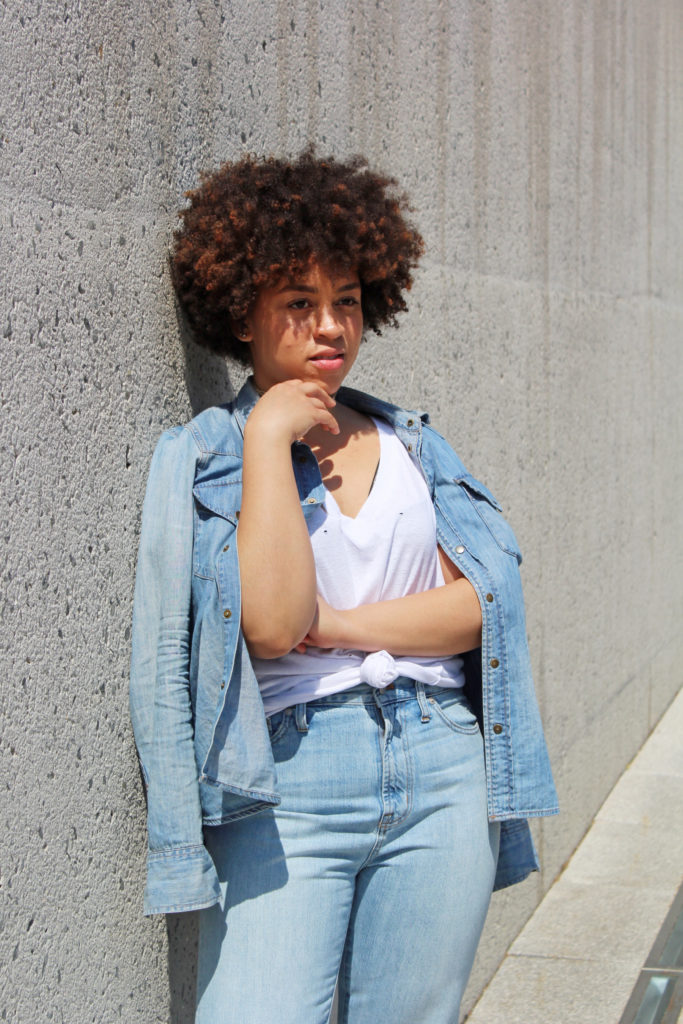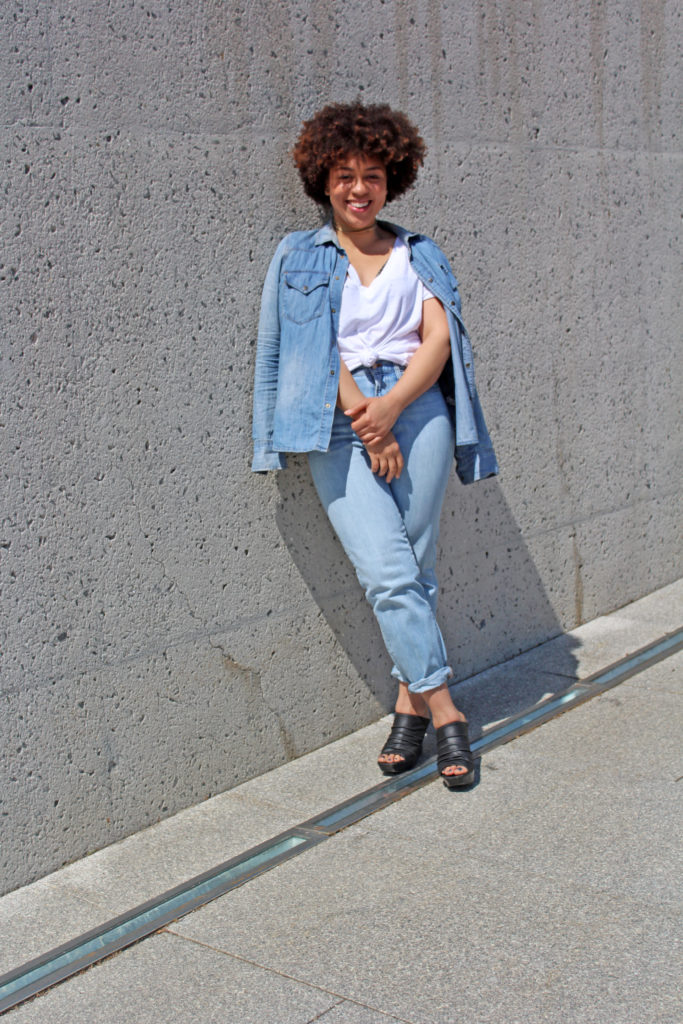 Top: Split Pretty Distressed Tee/ www.Tobi.com
Denim Shirt/ Madewell
Bottom: The Perfect Summer Jean in Fitzgerald /Madewell
Choker: Julia Lee Jewelry
Shoes: My own
Let me know which look would you consider your favorite in the comments below? There are so many options with denim to style and wear it however you like and that's the most fun part about it. Happy Friday!!