I've been on the look out for a new nail salon that offers quality services, specifically gel manicures. I searched the web for nail salons in the city when I came across the Lacquer Lounge website. Right away the name intrigued me, along with the bright pink website, and it was enough to make me head down to South Philly's Queen Village area and give it a try as a birthday gift to myself. The nail salon offers luxury services and focuses on sanitation practices which is hard to come by these days. I invited my cousin to join me for a Lacquer Signature Manicure and Pedicure. She couldn't resist after checking out the website as well so we both waited anxiously for our appointment day to come.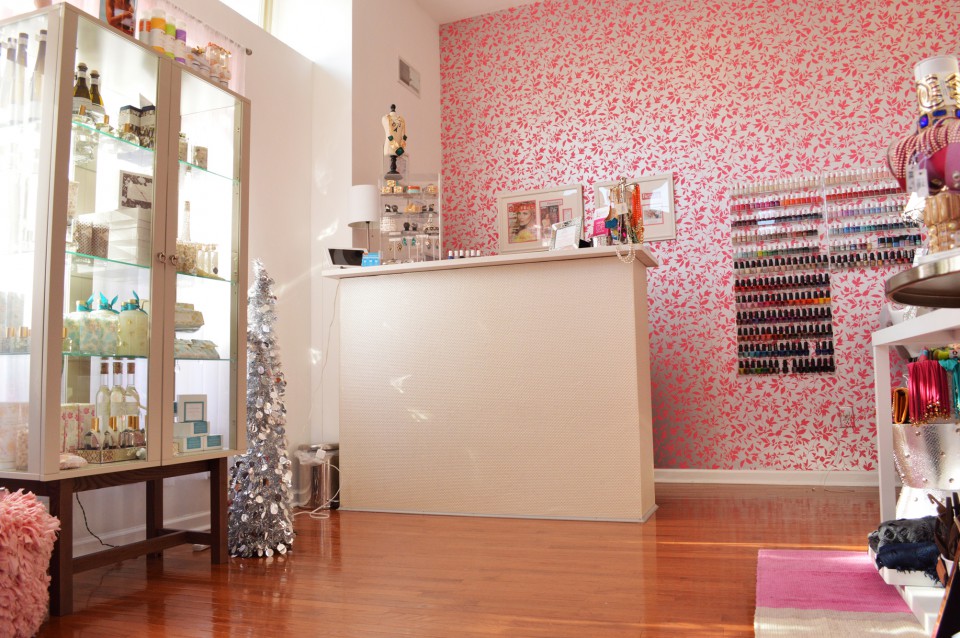 Once we arrived at the Lacquer Lounge for our appointments we were greeted at the door and checked in with someone at the front desk. I took this moment to take in the atmosphere and the stunning decor. The pink walls with the scroll -like designs stood out against the white manicure and pedicure stations. I even looked over at the nail drying stations to see the chairs draped with luxe fur; this gave the perfect touch of elegance. After scanning the facility, I went ahead and picked out my gel nail polish from a wide variety of colors. Instead of viewing the polish from the bottles, I could see the true color of each polish from the painted nail swatches displayed in a neatly framed case. This makes choosing a gel color more convenient because you can actually see the color without having to try it on your nails first, but since there were so many color hues to choose from, it took me longer than expected to make a solid decision. What can I say, a girl likes to have options!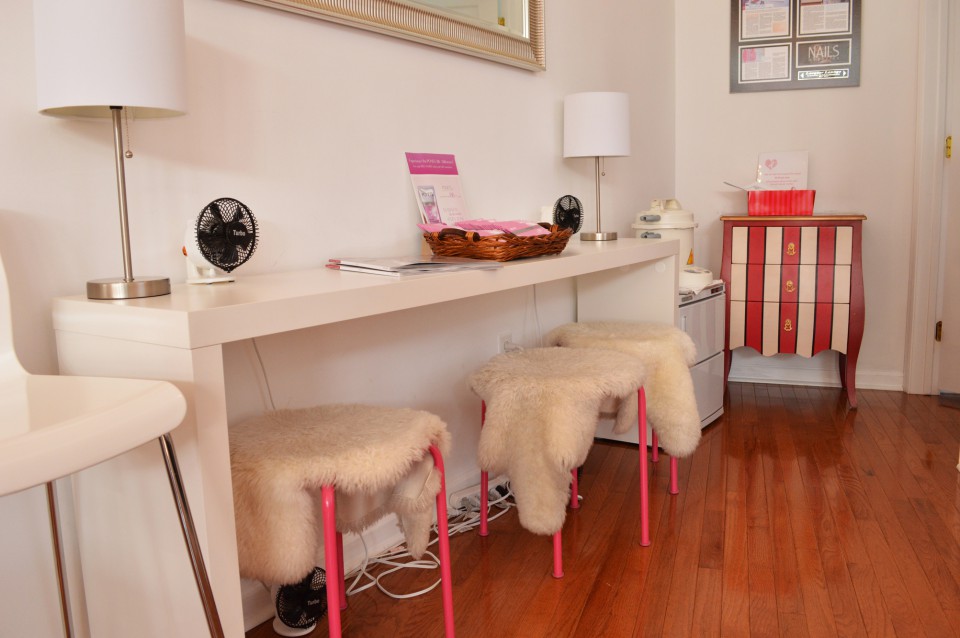 Next, I met my nail technician, Mary, who prepped me for the signature pedicure. The first thing I noticed is how the Lacquer Lounge does not use the pedicure foot beds that many of the other salons have. I am sure you've heard of  horrible stories of women contracting bacterial infections after having their pedicure. Well you don't have to worry about that happening here! The mobile foot beds have disposable liners that are inserted before each use. Every client is guaranteed a sanitary environment for their feet which minimizes the spread of bacteria. The pedicure tools are also sterilized and packaged so each nail technician opens a new set of tools for every service. My signature pedicure began with a conditioning oil soak, then came the exfoliation with the sugar souffle followed by the hot towel treatment. The body butter massaged into my skin restored moisture back into my tiresome feet. After Mary applied the nail polish, it felt like I had a brand new set of feet. My final service was the gel manicure and I had a particular design in mind that I wanted to try. I showed Mary an image of nails with the glitter ombre I had took a screen shot of and she gave me exactly what I wanted. My hands were also pampered with the hot towel and massaged with the body butter. I was more than pleased with my experience and my cousin that tagged along with me has been raving about the Lacquer Lounge since.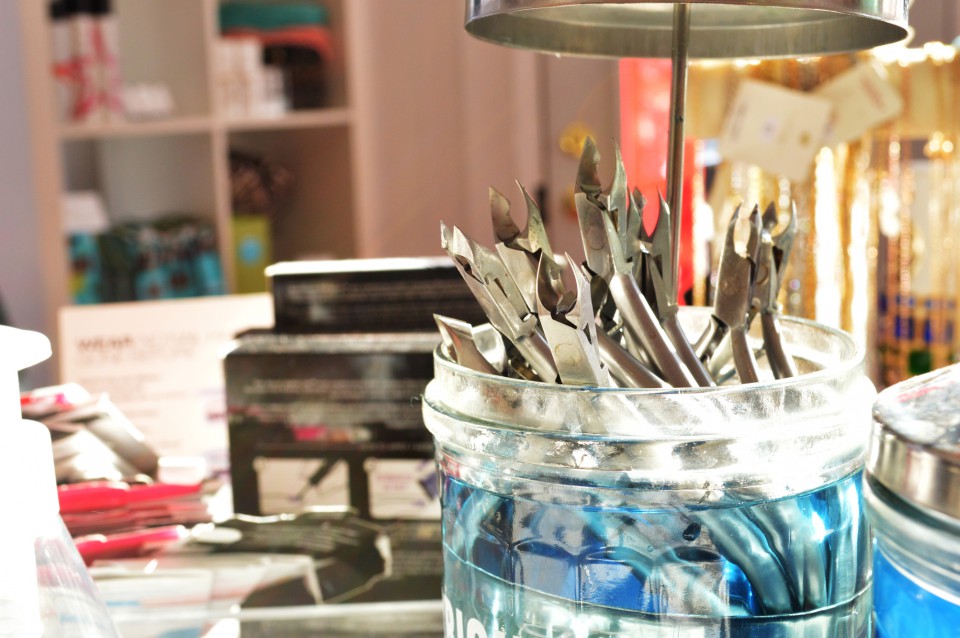 There aren't to many places where you can purchase body care products, jewelry, and receive waxing, tanning, and nail services all at once. The nail bar is like no other because it's a destination place for all your beauty needs. If your thinking about visiting the lounge make sure you say hi to the owner Lisa and let her know that I sent you. Your going to enjoy your experience, trust me!