All images are from FanmDjanm.com
It's time to get that Christmas gift list out so you can check it more then once or twice! The holiday season has been in the air for quite some time now and we understand that Christmas has nothing to do with baring gifts for the ones you love but there is something exhilarating about surprising someone with a gift that reminds them of how much you were thinking about them during a joyous time of year. To go along with the infamous 12 days of Christmas I'll crank out 12 gift ideas this month that a naturalista, or a friend who enjoys splurging on beauty finds, would be excited to receive as a gift. Let's see what the first gift idea has in store: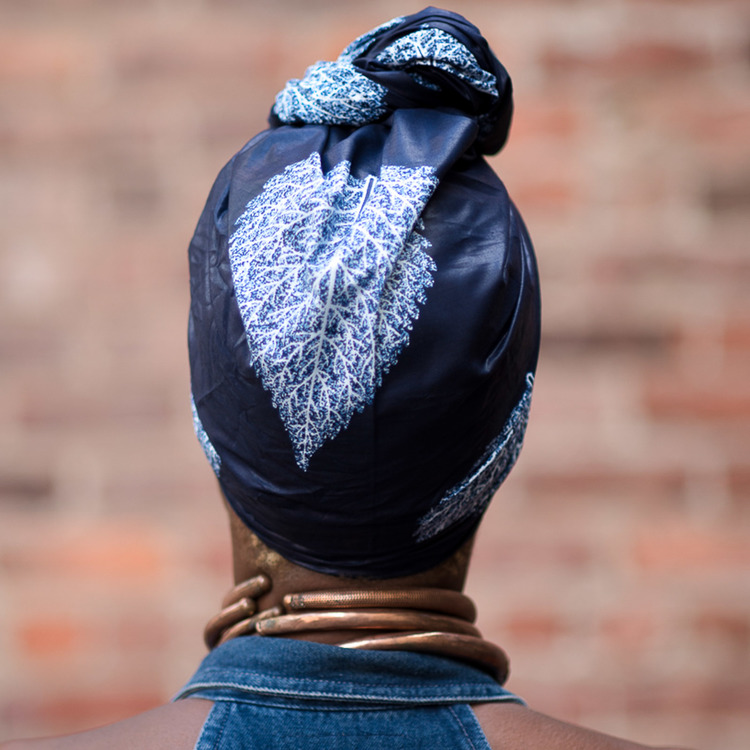 Fanm Djamn, which is the Haitian Creole word meaning strong women, is a head wrap collection and life style brand celebrating women from all over the world and their beauty within. For many naturals a head wrap is a daily essential used to express their personal sense of style, cultural pride, or even used as a quick rebound from an unfortunate bad hair day (just keeping it real y'all!). Fanm Djamn head wraps can be styled and worn in multiple ways and there are plenty of colors and patterns to choose from.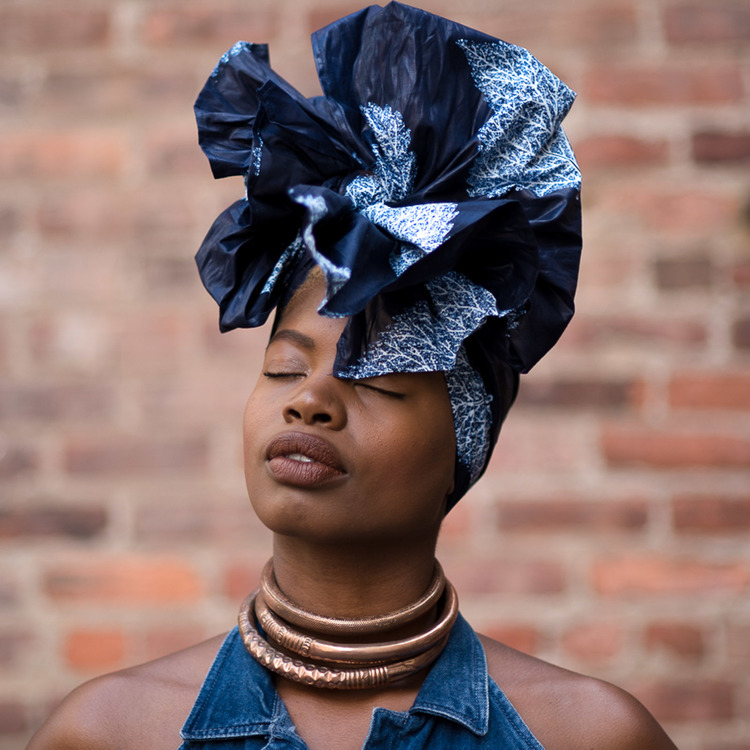 The prices also vary depending on the head wrap style and this wrap above is the Azul Azul head wrap which cost $26.00. In addition to finding tutorials on different ways to wear your Fanm Djamn head wrap, the more head wraps you purchase the more you save… Happy shopping!
Let me know what you think about this gift idea or what you would like to see next. Sharing is caring!