A few months ago I had no travel plans in mind. Then I saw an email from my Citi American Airlines AAdvantage card with a notification to redeem my points before expiring sometime in May. I've been a platinum select card holder since 2016 but was hesitant to redeem the points (don't ask me why I have no clue!) until I actually HAD to. Soon after that Janelle Monáe dropped her Dirty Computer tour dates. I looked through the dates and sadly she wasn't making her way to Philly but I saw Chicago and Atlanta on the list. Soooo that's when my travel wheels started to churn.
Janelle, Wondaland Records, and all of her artists are based in ATL so the vibes would be fire there!
But Chicago was on the tour stop too, so maybe I should head to the windy city? I mean, I did ditch my senior prom in 2008 to see Kanye West on his Glow in The Dark Tour. So why not see Janelle, right?
After some thought, I settled on Chicago since it was 7 years ago from my last visit to the midwest. Chicago is a lively city with plenty of things to see, eat and do; I could even see my family on my visit too! Later I figured out how to redeem my AAdvantage points for a roundtrip flight to Chicago's O'Hare airport. With the perks of being a card holder the first bag is checked in for free. In total, for a roundtrip flight I paid $11.20 (because Uncle Sam likes his taxes and fees paid up front)!
Not bad for racking up points and allowing my money to do the heavy lifting on this travel itinerary!
While in Chicago I didn't finish my bucket list in its entirety, but I managed to explore a great deal in my 5 days. First stop was the Chicago Cultural Center. I was really excited about Keith Haring: The Chicago Mural which you can view until September 23, 2018. There was an interactive portion in his exhibit hall so of course I had to participate and share my artwork before I left.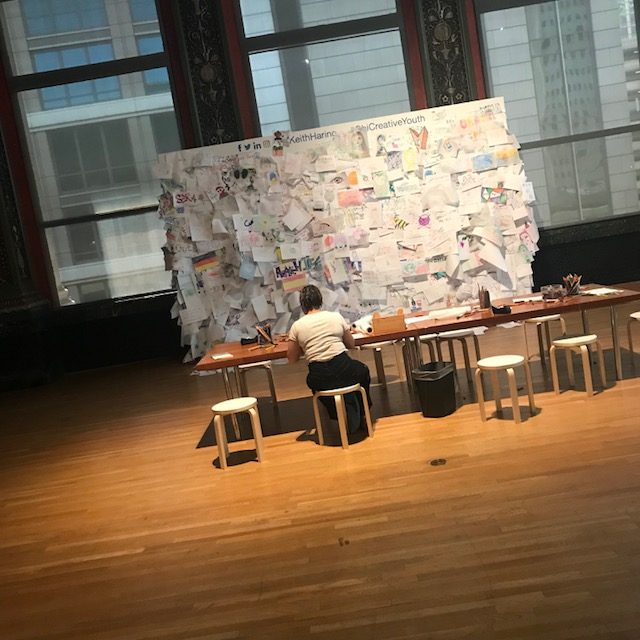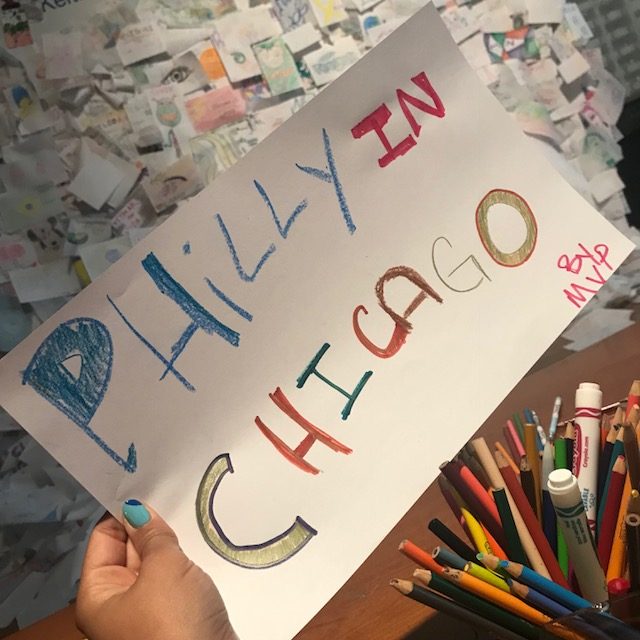 I'm such a kid at heart.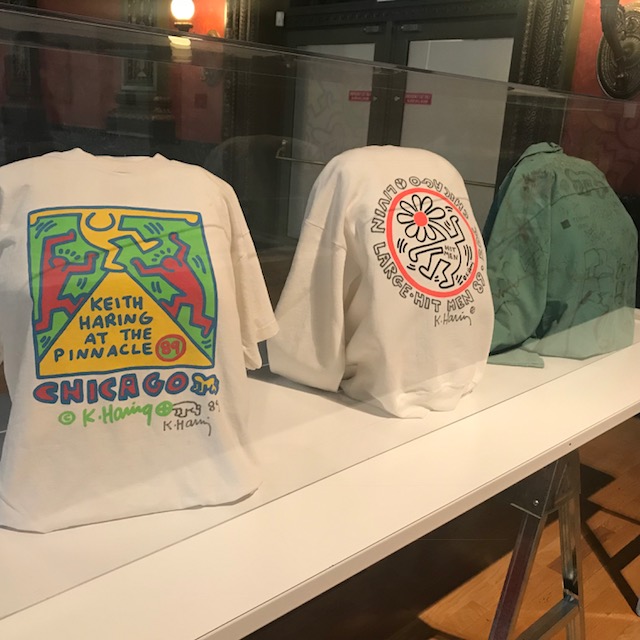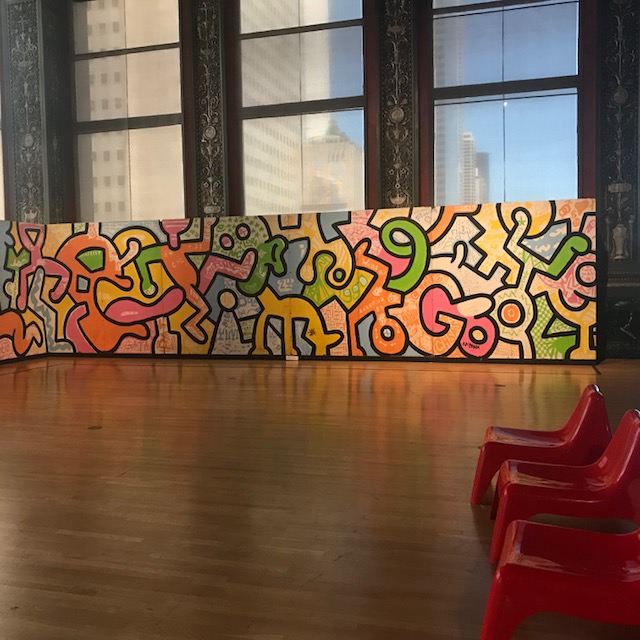 Right across the street, and in Chicago's loop, is Millennium Park. It's a public park that has on-going free programs for the community from culture, art, music, and much more. No matter how many times you've been inside of the park the silver bean sculpture will have you amazed each time.
Strolling down "Magnificent Mile" is where you can shop until you drop and see a good deal of historical buildings along with more clean and sleek architecture. I ran into a food truck lineup that I couldn't resist and stopped at a pierogi truck for a snack.
The most underrated part of the "Magnificent Mile" I would have to say is the DuSable Bridge which connects and stretches Michigan Avenue across the Chicago River. The Bridge was created in honor of Jean Baptiste Pointe DuSable, an African-Caribbean man who founded the city of Chicago itself. The privileged oppressors of our society always want to deny the contributions of my ancestors to this nation. So when you think of Chicago just remember that a black man created the path for what it is now today….OK!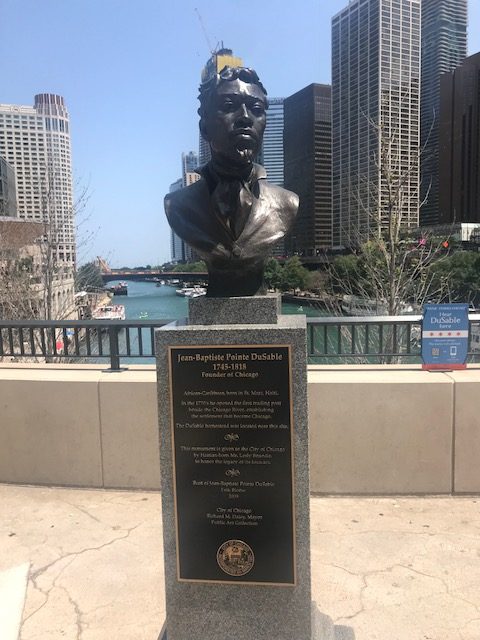 In addition to the bridge there is a harbor, DuSable African American Museum, and the DuSable Heritage Association all in his honor!
Someone told me about this black-owned cafe on the South side of Chicago called The Currency Exchange Cafe, and was created by Chicago native, installation artist, and professor Theaster Gates. I wish I could have stayed for a hearty breakfast but I was breezing through the area and got something cold to drink instead.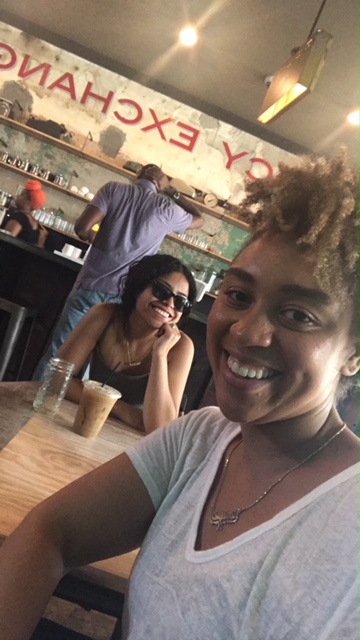 Right next to the cafe was this cool Arts Incubator that houses different works by artists and rotates every 6 weeks. I caught the Everyday Resistance: The Art of Living in Black Chicago right before the exhibition ended so it was perfectly timed.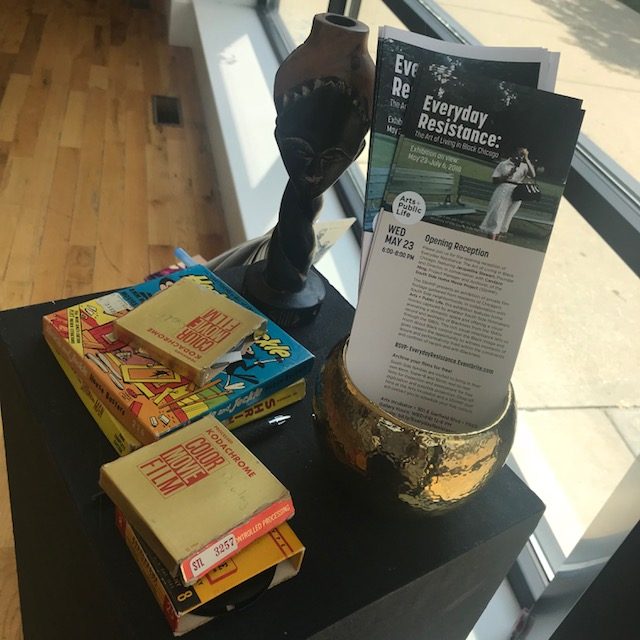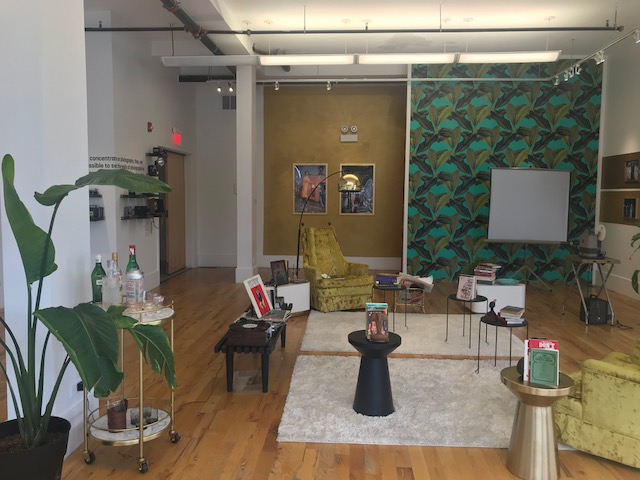 The Smart Museum of Art on the University of Chicago's campus was a great sight and I'm glad my friend Shanise shared those deets with me.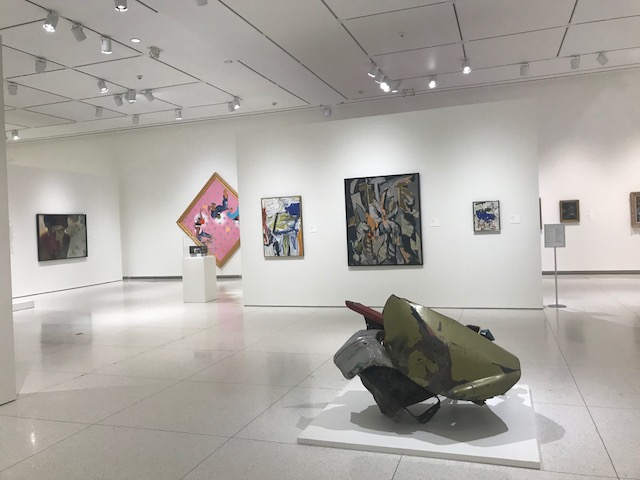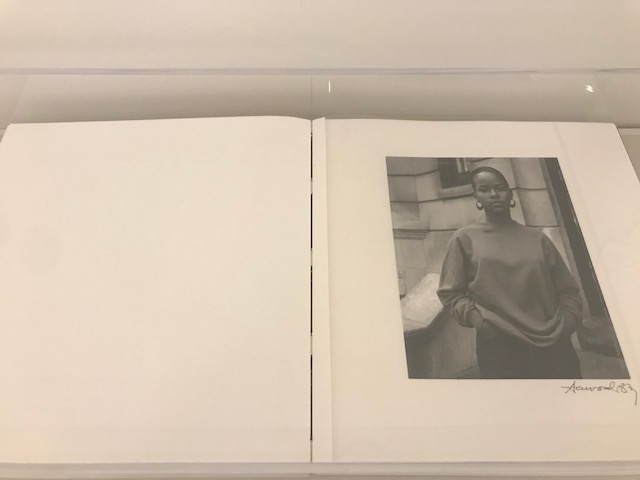 Spotted Dawoud Bey and his work too!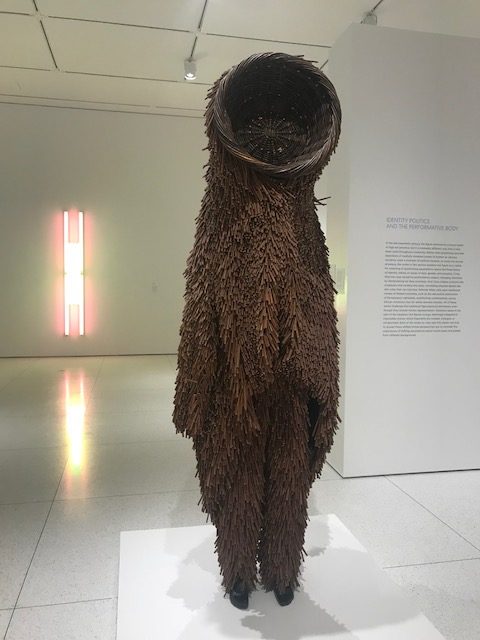 My last stop on my windy city adventure ended at the Chicago Theater the night before my flight back to Philly!
St. Beauty opened the tour for Janelle Monáe and I was even lucky enough to have my picture taken with these brown beauties!
The concert was a great show with energy at 100% and I really appreciated that! If you haven't been to Chicago for a visit I would highly recommend it for fun, family, nightlife or even business/networking purposes. Check out the scene especially during the summer/fall season (before the brick cold moves in!).
Have you ever visited Chicago? If so, what are your favorite places to suggest?