All images & video is captured by AJ James
Earlier this month I started to prepare for this big day with a styling session at Fason De Viv and last week that day was here! As the opening plenary for the "Politics of Black Women's Hair" symposium at Rowan University, which was in honor of Women's History Month, the event was an overall success; I can really see it growing into something even more amazing each time. There was full agenda of activities throughout the day like a hair care panel with two local New Jersey stylist, a panel moderated by myself that featured a variety of students along with their natural hair journey, and the closing keynote was given by Dr. Tiffany Gill who is an associate professor in the Department of Black American Studies and the Department of History at the University of Delaware. She is also the author of Beauty Shop Politics: African American Women's Activism in the Beauty Industry (let's make sure we all go support Dr. Gill via Amazon as well).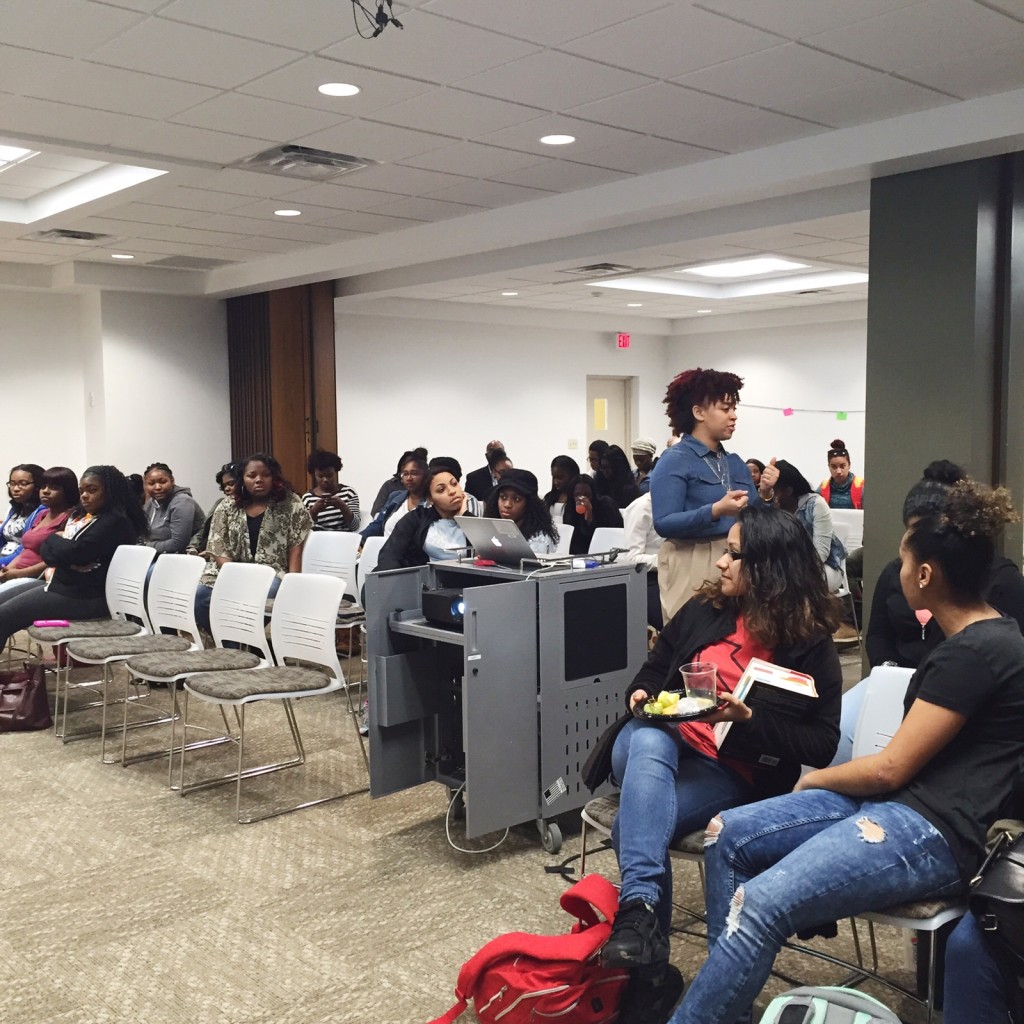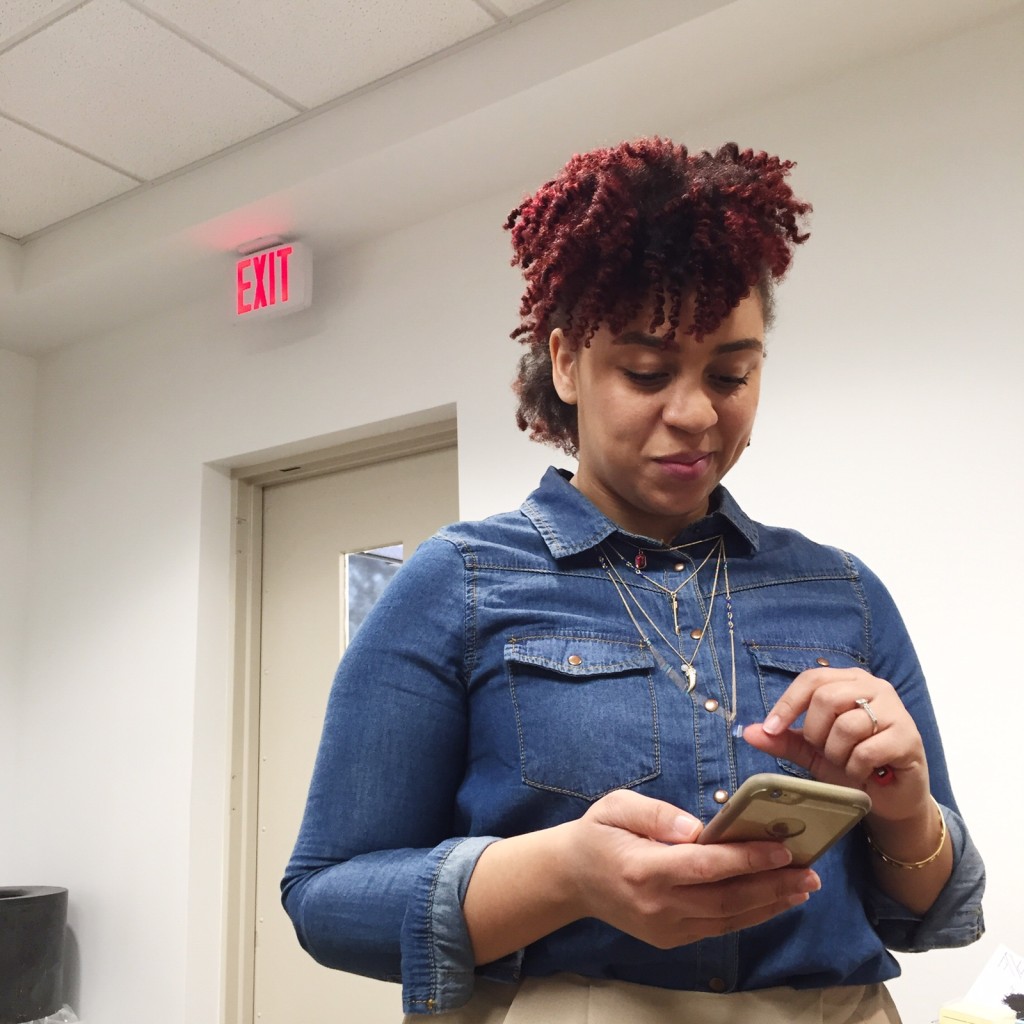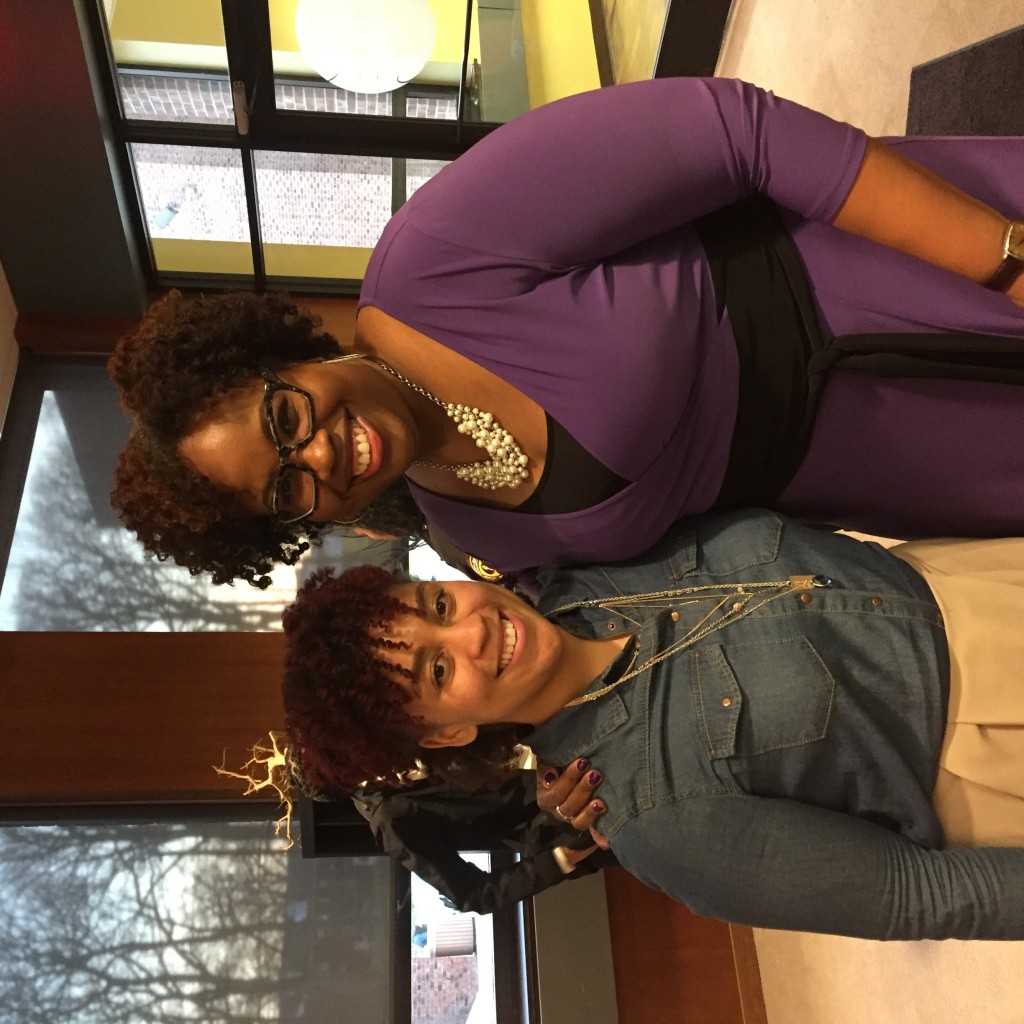 Myself and Dr. Gill at the Symposium
This was definitely another milestone in my career as a blogger and cosmetologist to be in the same line up as a historian like Dr. Gill so check out the video and share it with friends on Facebook if you like!