To anyone who is a professional stylist, artist or beauty enthusiasts Madam C. J. Walker is someone we admire and I'm sure the average Black person also learned about her successful beauty empire during those times when black history reports in grade school was everything. Now as I've taken more pride in my craft as a cosmetologist who enjoys to educate others about hair care, Madam Walker stirs up even more inspiration and an entrepreneurial spirit within me as I've been learning more about her (if you haven't read her autobiography, On Her Own Ground, written by Madam Walker's great great granddaughter A'Lelia Bundles totally invest in a copy!) and how she overcame adversity while beating the odds during her era. Not only was she born of parents and siblings who were slaves, Madam Walker was a self made billionaire, a hair care and beauty pioneer, and philanthropist but her legacy continues to live on in an innovative and creative way today!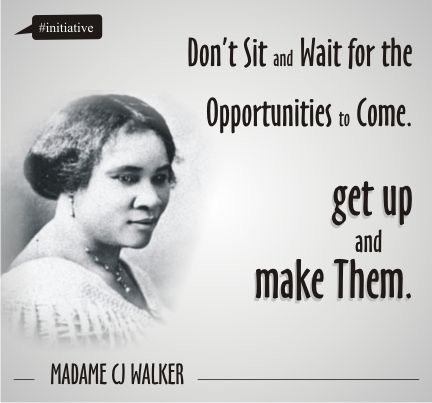 Madam C. J. Walker Beauty Culture "is poised to challenge those same ideals in the prestige category with our revolutionary new products and cutting edge formulations that provide women with any hair texture with a new standard of beauty – their own" says Richelieu Dennis, the CEO of Sundial Brands, in a press release (Morningstar.com, 2016).
The four collections are set to launch exclusively at Sephora locations and Sephora.com on March 4th and will include the:
Jamaican Black Castor & Murumuru Oils Collection:
Pure Clarifying Shampoo w/ ACV
Ultra-Moisturizing Conditioner
Ultra-Moisturizing Co-Wash
Ultra-Moisturizing Detangler
Defining Butter Crème
Twist, Lock & Seal Lotion
Loosen & Stretch Gel
Edge Control & Shape Paste
Jamaican Black Castor Oil
Brassica Seed & Shea Oils Collection:
Silkening Shampoo
Silkening Conditioner
Silkening Leave-in
Silkening Blow Out Crème
Shine & Hold Spray
Brassica Seed Oil
Coconut & Moringa Oils Collection:
Curl Shampoo
Curl Conditioner
Curl Defining Milk
Curl Refresher Mist
Humidity Block Curl Gel
Flyaway Curl Control Serum
Coconut Oil
Dream Come True Collection:
Wonderful Pre-Wash Protein Treatment
Wonderful Scalp Exfoliator
Wonderful Deep Conditioning Masque
It's great to note how the Madam C. J. Walker Beauty Culture is the first to have "two first-to-market encapsulations:
Dual Encapsulation Oil Technology – Our Dual Encapsulation Technology infuses hair with two natural oils – one reparative, the other, style-enhancing – delivering nourishment exactly where hair needs it most. These tiny microspheres infuse hair with targeted, time-released nutrients to rapidly boost conditioning benefits.
Natural Silicone Alternative – Brassica Seed Oil's excellent antioxidant profile results in a natural shine, smoothness and silky softness without the potential for buildup." (Morningstar.com, 2016)
Now this is what innovation is all about! It's also great to have a collection that embraces all hair textures as we live in a world where women from all walks of life have a variety of hair care needs. Madam Walker also knew this to be true as "In one of her last speeches, [she] emphasized the importance of healthy hair – whether curly-kinky, straight, wavy, or in-between – each style beautiful in its own uniqueness. With this line, every woman can have healthier hair while also confidently expressing her beauty in the best way possible – hers" (Morningstar.com, 2016).