Its been a few days since my last blog post and I didn't mean to keep everyone waiting this long. Last week Jamill (TheFashionableJoe.com), his mother, her fiancée, and I all drove about 10 hours (at least 20 hours round trip) to the Midwest to visit family and the new born baby Aaliyah Ava Marie. It was great to see the little town of Lafayette, Indiana that is home of the research school Purdue University. I wasn't able to see as much as I would have liked too, and the weather wasn't the best at this time of year to go town exploring with temperatures as low as -4 degrees (which is why I'm wrapped up like the abominable snow man!), but I enjoyed all the time away from home. I stayed up late (I do this every day but I'm working on going to bed earlier…Really!), hung out with the family at a local coffee house, went thrift hunting at local second-hand stores, and ran into some women with amazing curly hair. Seeing healthy hair, defined curls, and stylish naturals in this weather made me jump for joy and Jamill kindly helped with the photos.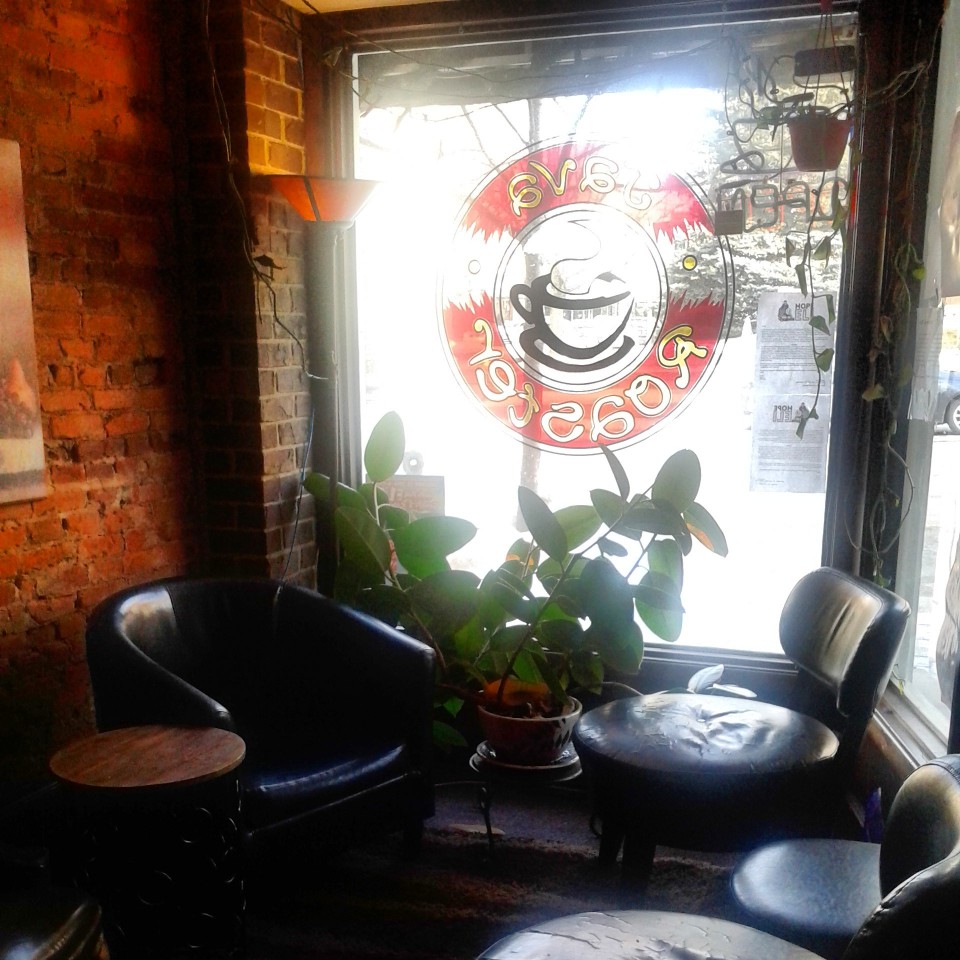 The inside front view of the coffee house, Java Roaster, near Purdue University and below is the balcony view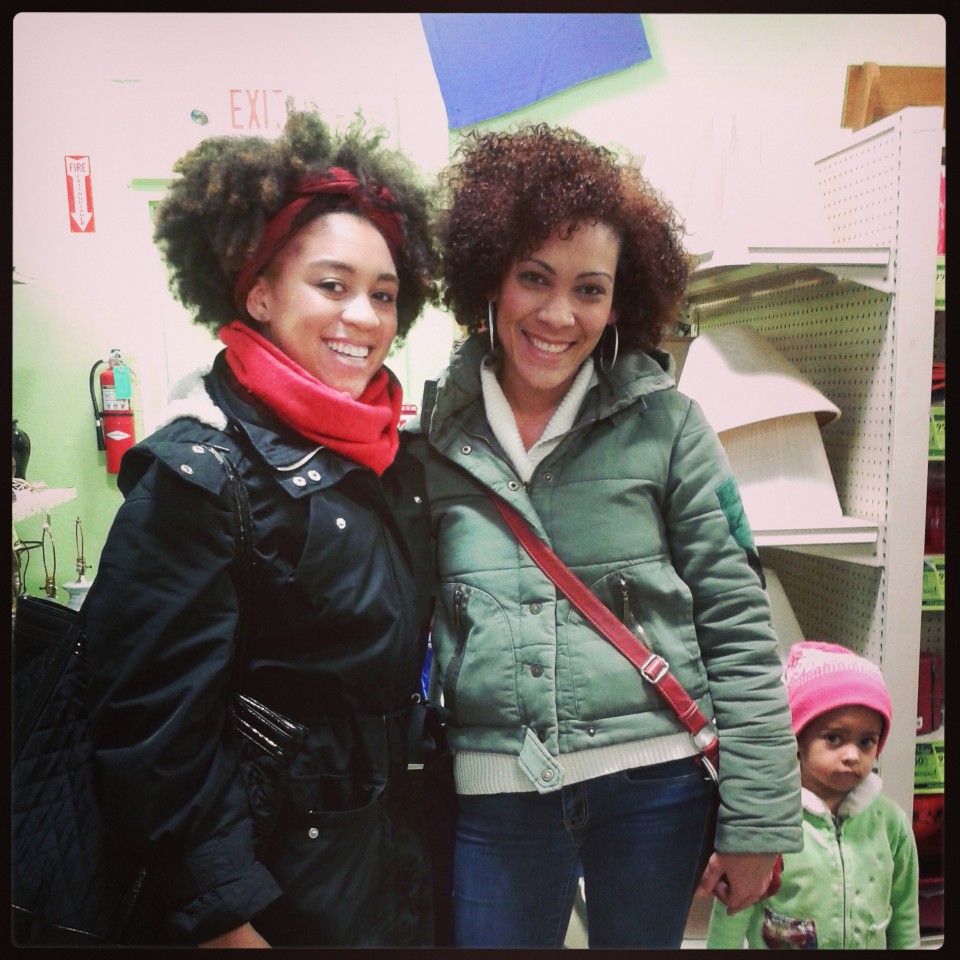 Caridad and I at the Goodwill where I happen to find a really great book!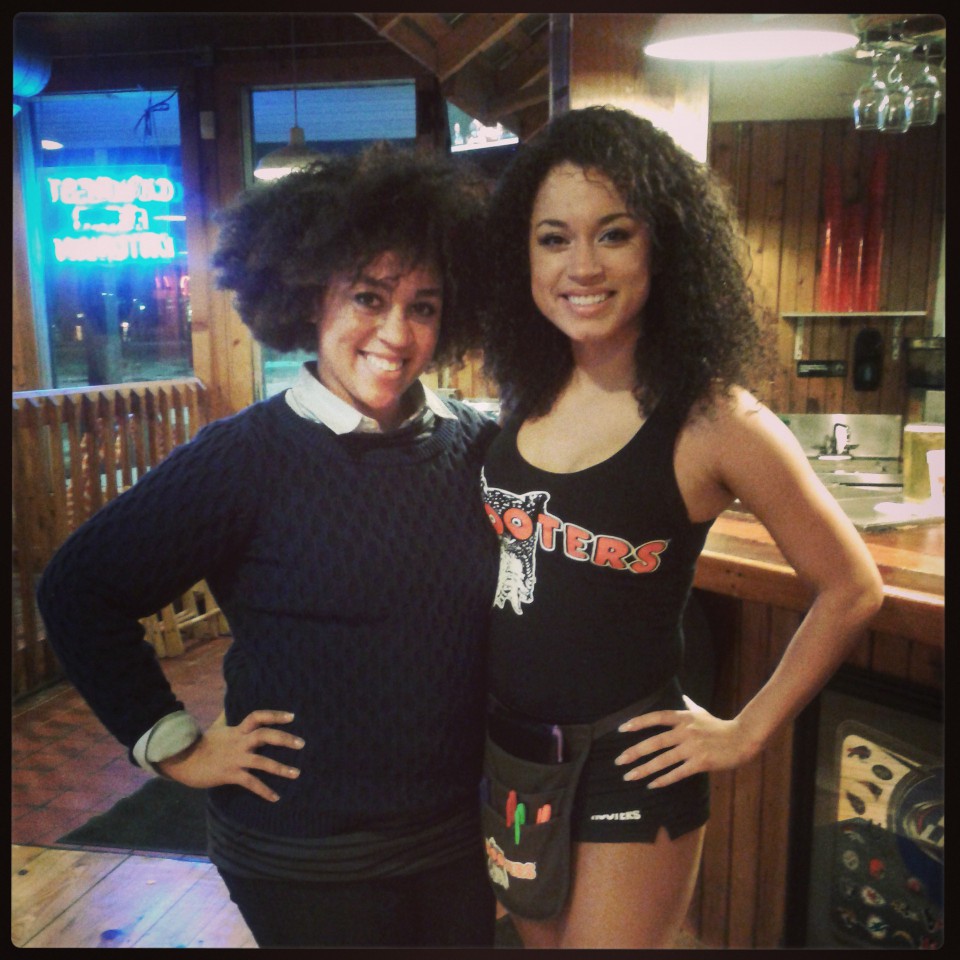 Shaela and I in Hooters in Lafayette, Indiana. Cool fact: She was a cheerleader for the Colts Football team
Are you not a fan of the icy cold below zero weather? Then plan your trip to the Midwest during the summer. I highly recommend spending some time in Chicago while your in the area and try their native "312" beer that is a special Chicago brew. It's a light tasting beer with a great taste!