Last year was my first time attending and facilitating a workshop at the Philly Natural Show. My "Science of Natural Hair" workshop was a great success with at least 30 people in attendance. This year I wanted to try something more intimate that would encourage an open dialogue and when AJ hit me with an idea about how natural hair and beauty is perceived, I couldn't pass up the idea. I ran with it and it later became the "Town Hall Forum: Black Women & the Perception of Beauty in the Media." I wanted to have opinions from a hair care professional, in addition to myself, and someone who works in the media. I was glad to have Anika Lee Thompson, salon owner of Ryan Foster Inc. and founder of Texture diversity System, along with Naila of The Weave Whisperer on board. The women, plus one male, attendees had a great time discussing issues that are always not seen as being worth saving.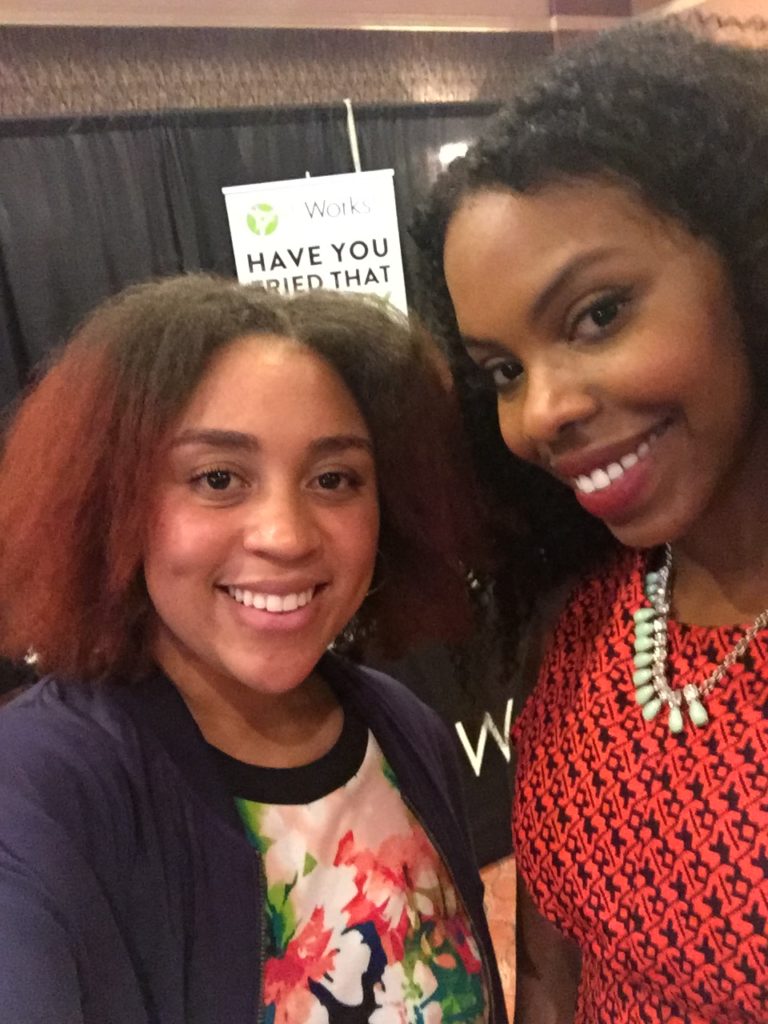 The Weave Whisperer and I!
There were plenty of topics going around as I facilitated the flow like why black women, or women of color, begin doubting their beauty and most of the time we like to disrespect or down play one another as women. This is how misconceptions are formed within our culture and I couldn't agree more.  As a result of the self destruction we often don't see true representations of black women in beauty or in media being reflected. If we don't care for us as a unit or as a culture of people, then what makes us think other people will be accepting of us if we can't accept one another? It's a valid point right?
Something else that was brought to light was how do we help younger girls grow in to confident women how are also aware of their natural beauty and strength? There was a mother with her schooled aged daughter who was attending her first natural hair event. The young girl was so thrilled to see so many women wearing their hair in different styles and the mother used this situation to positively reinforce her daughter to take pride in her natural hair because it is unique to us all as women!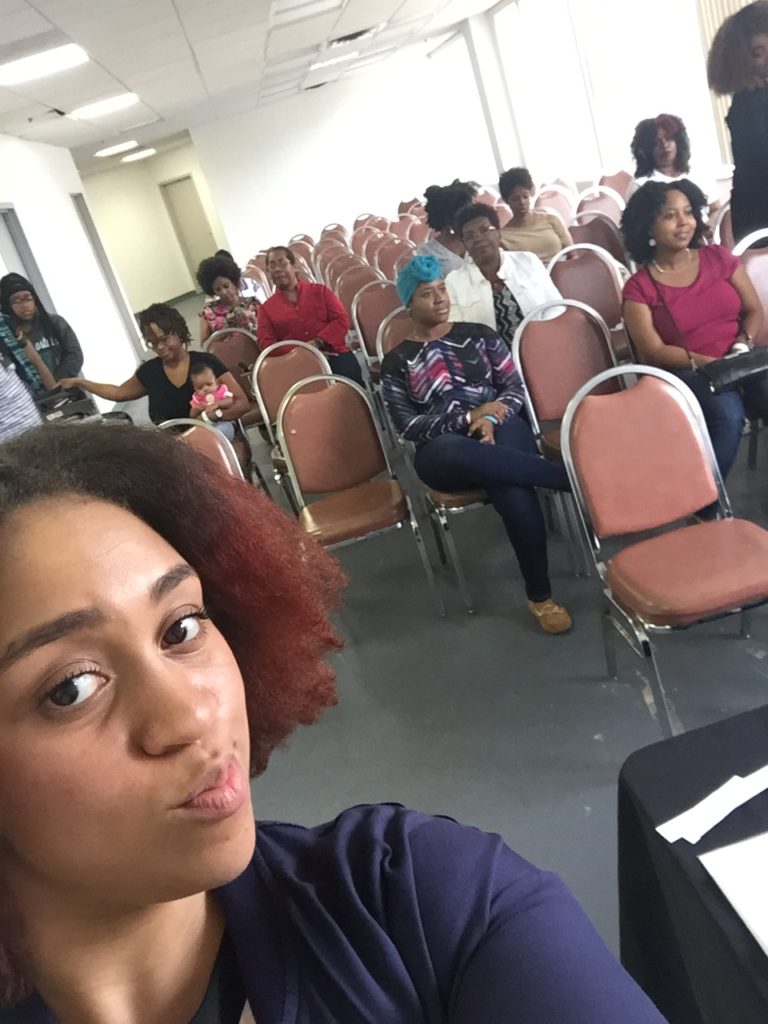 Before the crowd started rolling in
We certainly could have kept going round and round for another hour! I'm so glad how open the attendees were and willing to participate or share their story because our hair story's  together represents each woman of color around the world.